If you've been following along our reno progress, you know we have demoed the kitchen! The framing just started yesterday. To give a little more context, here's what we're planning.
This was the original layout. My main issues with it was the smaller kitchen, closed off dining room and 2 living rooms. I figured the front living room wouldn't get a whole lot of use since the family room was right off the kitchen so to me it felt like wasted space. So if I wanted the kitchen bigger and didn't want a 2nd living room, why not make the front living room, our dining room? I knew I wanted to remove the wall the stove is on to make a larger kitchen. Now to figure out what to do with such a long narrow space. Then my Mom brought up the idea of a pantry.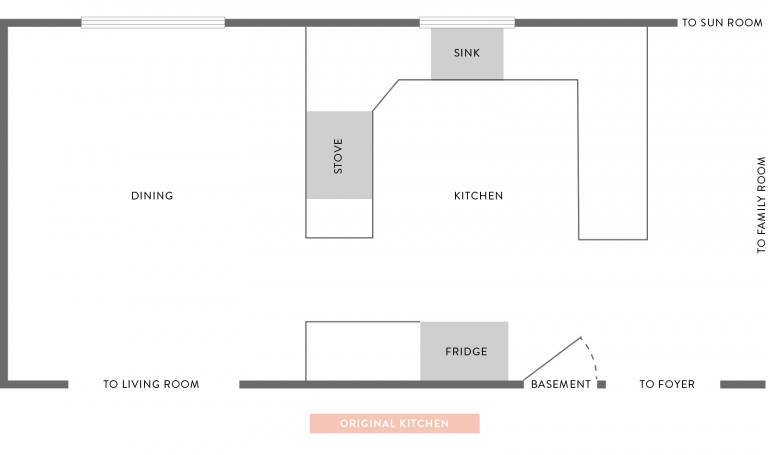 Here's our new plan. I think my Mom's idea of a butler's pantry was great because it allows for a much bigger kitchen with tons of storage. Plus I knew I wanted a large window and not many upper cabinets. We were also able to fit an island in by removing the cabinets and fridge from the adjacent wall and shift the opening down between the kitchen and the new dining room.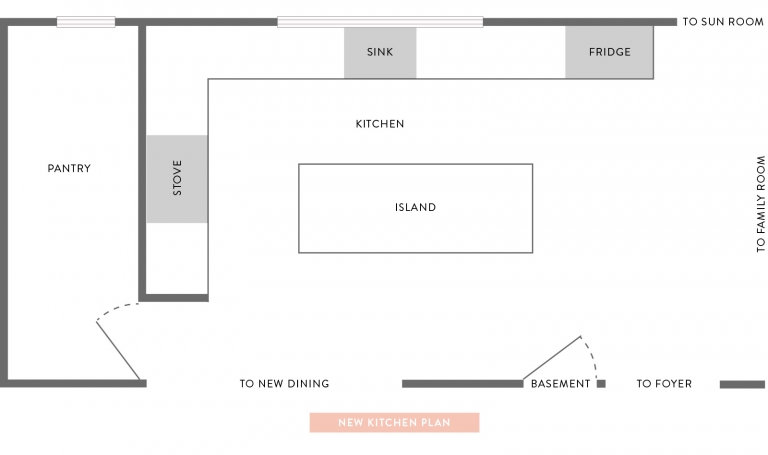 Here's what the rooms look like right now!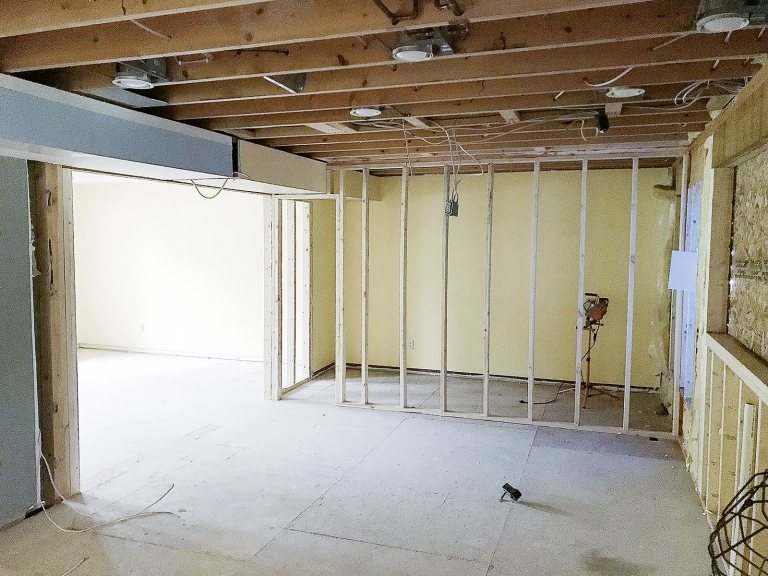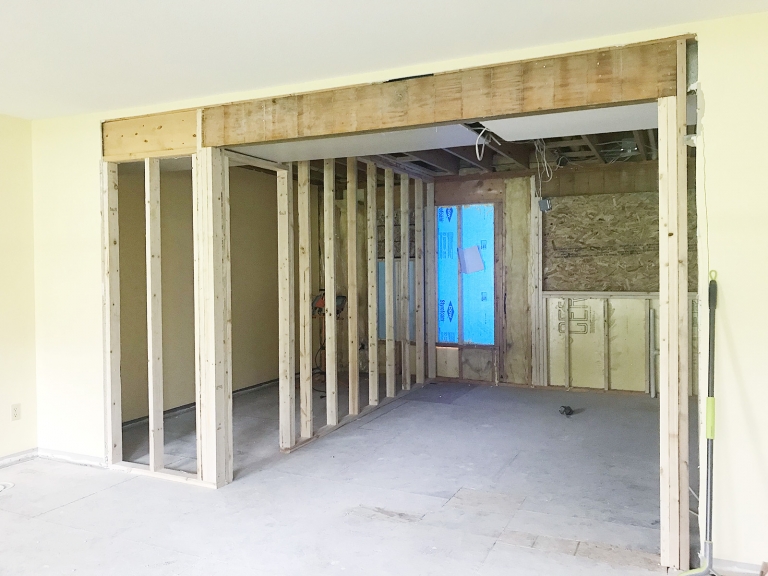 I do frequent updates on instagram, if you want to follow along 🙂