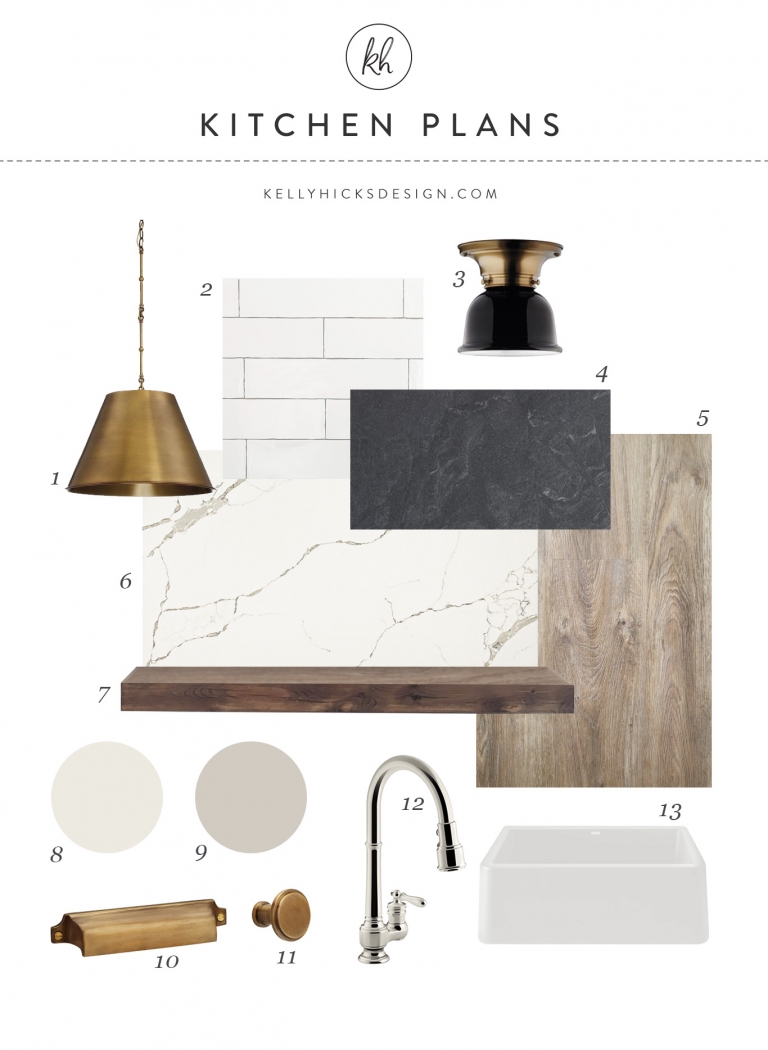 1  |  2  |  3  |  4  |  5  |  6  |  7  |  8  |  9  |  10  |  11  |  12  |  13
This is the fun part! After months of pinning and looking at inspiration, I've started to make some design decisions on our kitchen renovation. The flooring and sink (above) are on order! The other pieces I'm still pondering over but this is the overall look I'm going for. I like modern style yet warm and classic. If you remember our kid's bathroom makeover in our previous house, you know I like mixing metals. One of my favorite designers, does this a lot and her rule of thumb is "no less than two finishes in a room, but no more than three." So the three I'm thinking about are black, brass, and polished nickel. She also points out that polished nickel has a warm undertone so it looks really nice with brass. I know for sure I'll be doing white shaker cabinets, a stained wood island, open shelving, and white subway tile. I'm still trying to decide on countertops and would love to do two different quartz (or maybe a honed granite?) but wouldn't totally rule out laminate because BUDGET. 🙂
After we had come up with a new kitchen & dining layout, I started sketching out plans for the kitchen. I gave my sketches and inspiration pics to my cabinet maker who created these renderings. So if you can imagine my design choices with this cabinet plan: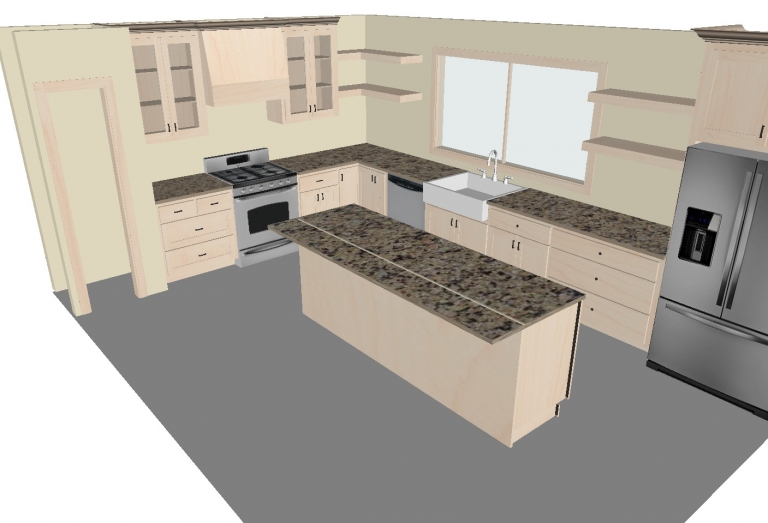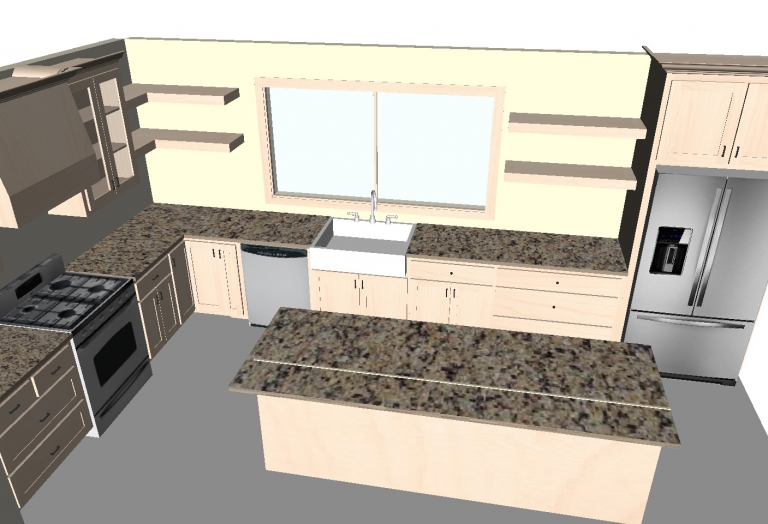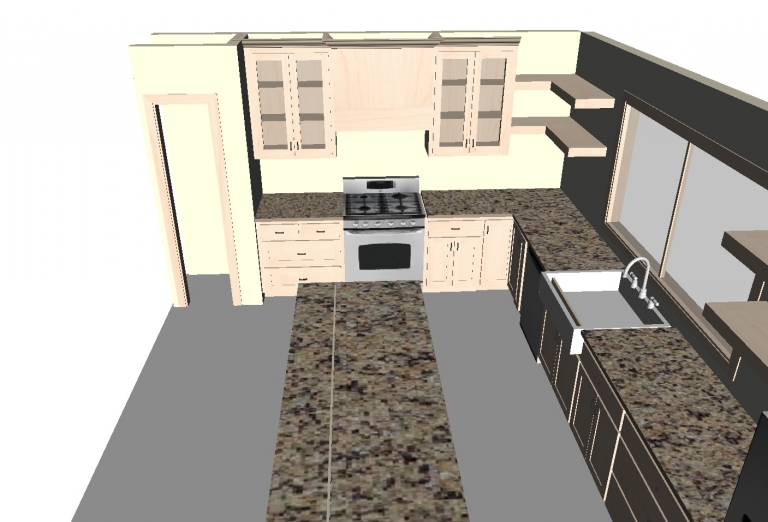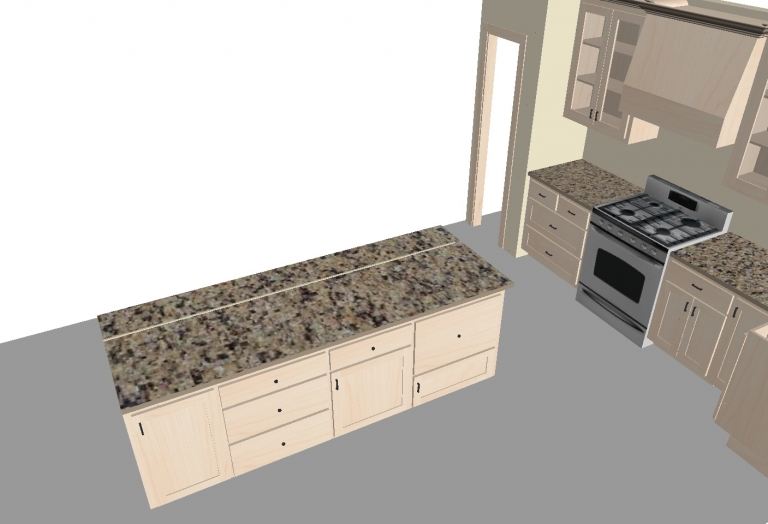 Here's some kitchen inspiration so you can see what I'm going for: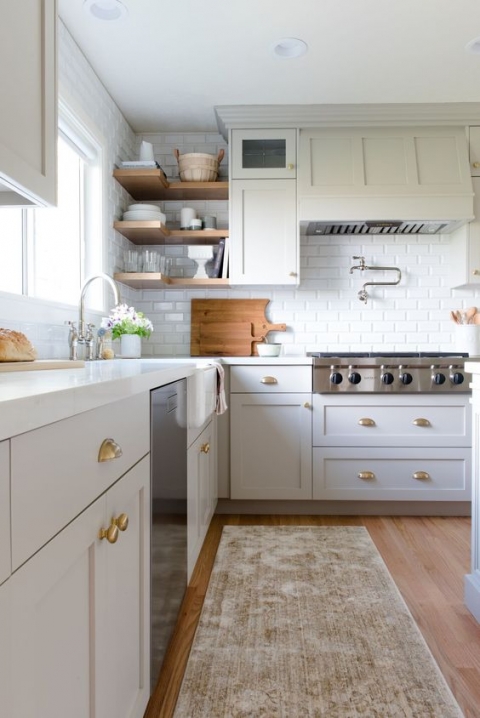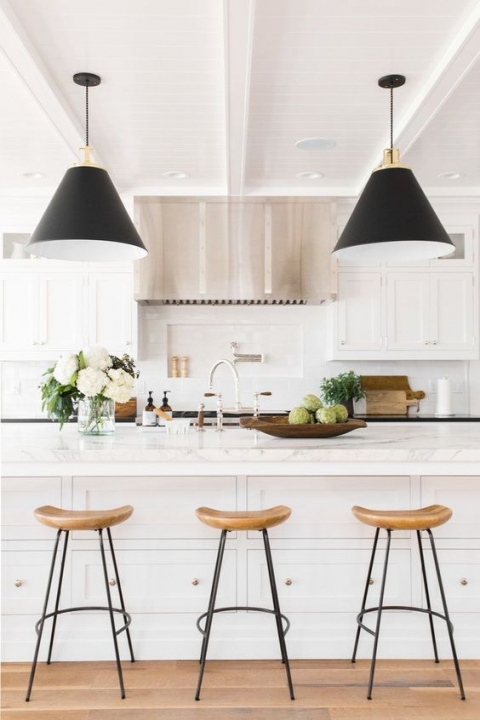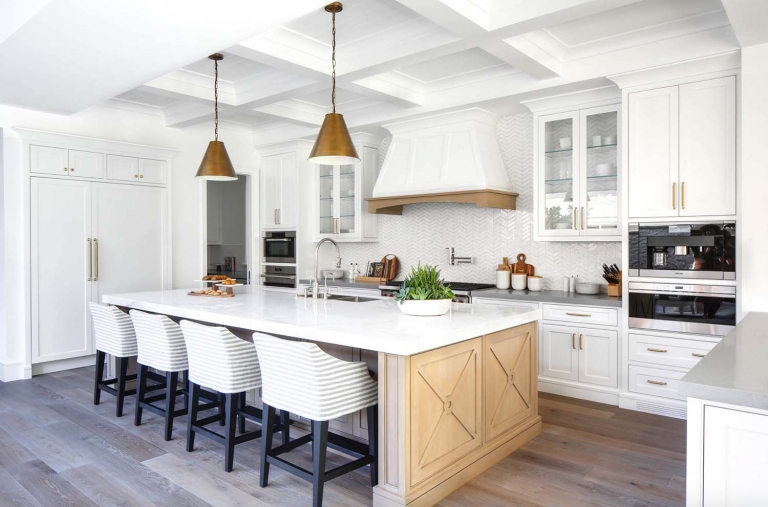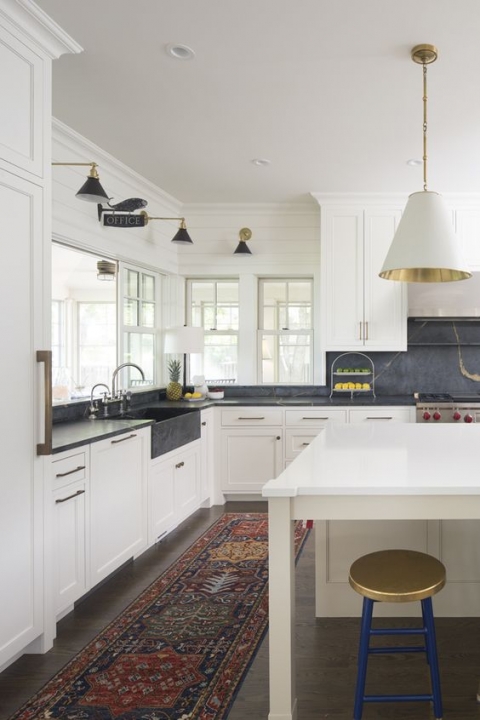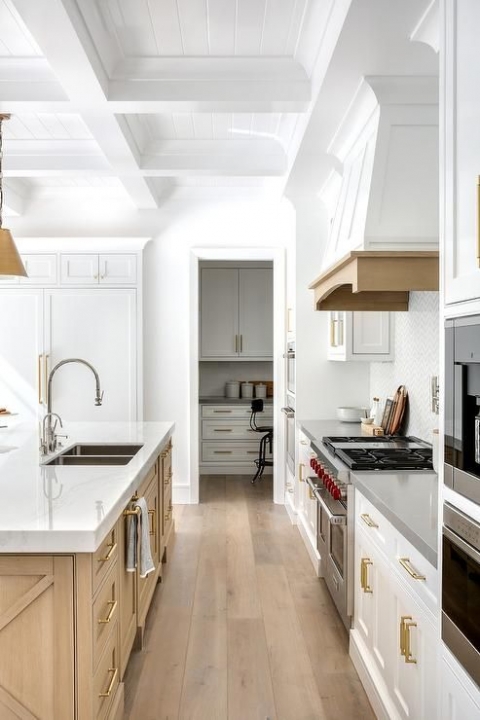 Patience has been key to this project but this is getting me really excited! Sheetrock will be going up soon so it's decision time. Let me know in the comments what you think of my design choices!