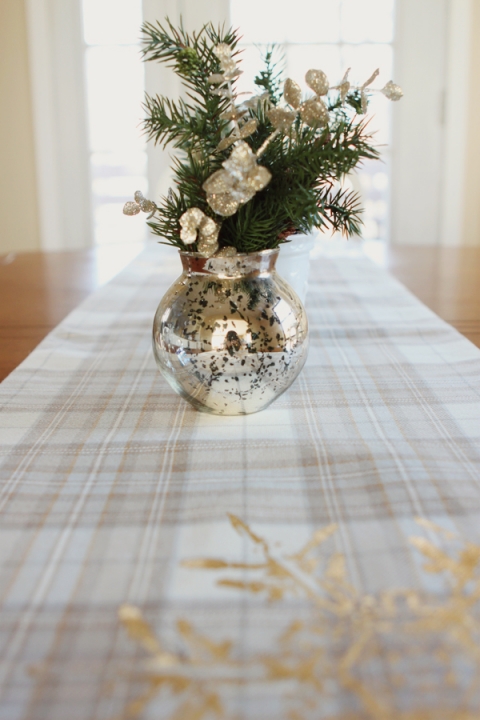 To counteract Monday's post, here's some pretty pics of some preliminary Christmas touches around the house. I haven't brought out any of our Christmas decorations yet but got a head start with our kitchen table centerpiece. Then it snowballed (no pun intended hehe) to the living room when I found the snowflake pillows on sale at Target that happened to match the runner.
For the centerpiece, I bought the mercury glass, pinecones, and evergreen at Michael's. The milk glass I originally bought at a antique fair and moved from my studio. I wanted to keep everything low so I wouldn't have to move it off the table when people sat down for dinner. Nothing too fancy or creative but I like how it turned out. I'm loving white, silver, and gold this year. Can't wait to bust out our Christmas decorations! We haven't seen them for 2 years since last year we were living with my parents. Although this year I will have to be a little less attached to them since I have a 8 month old who just loves terrorizing anything and everything 😉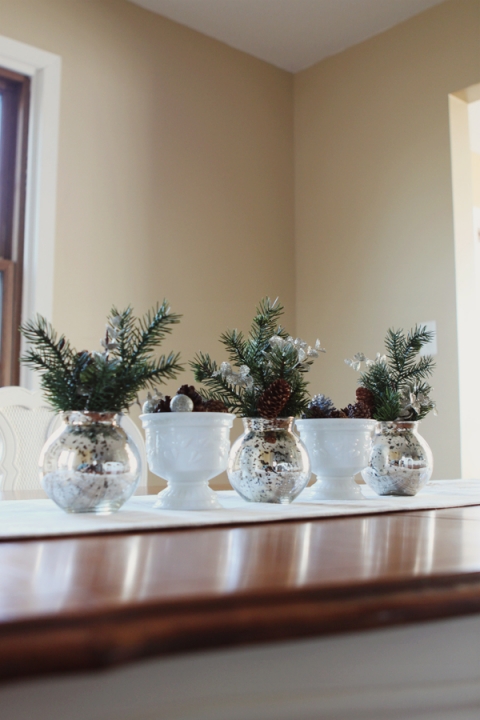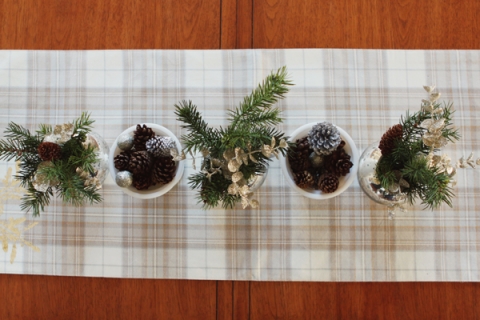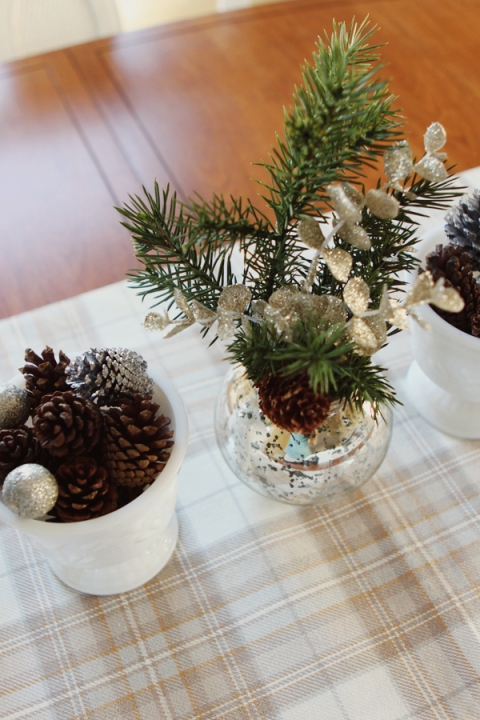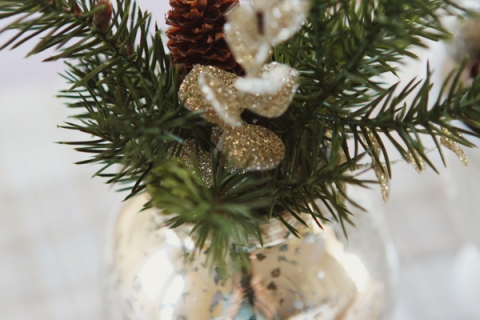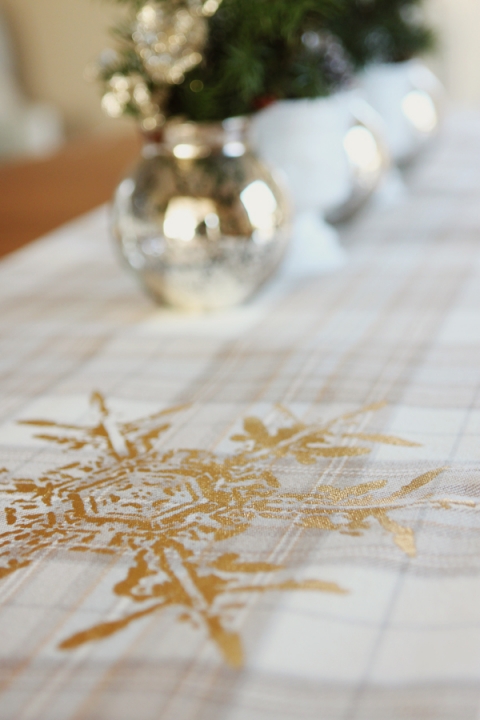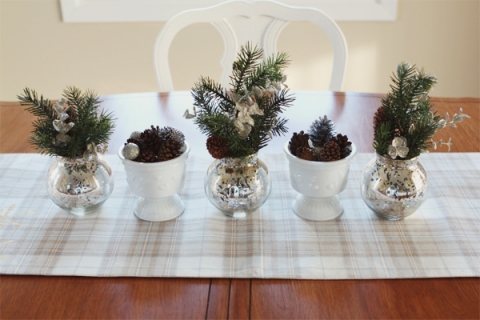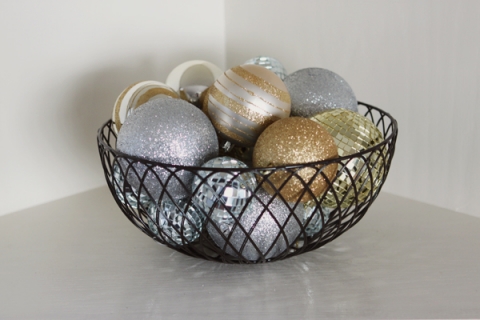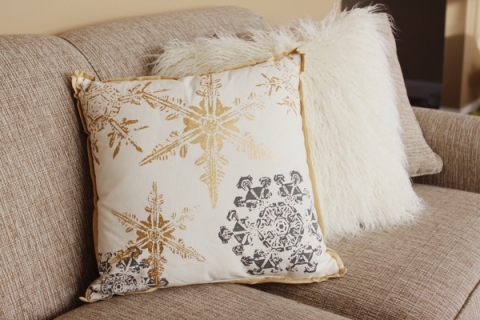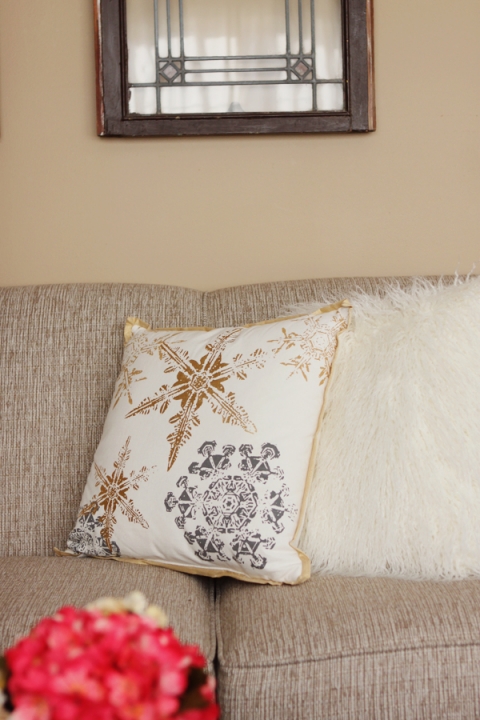 Oh and thank you for the kind words about our family being sick. We are now on the mend and feeling better!