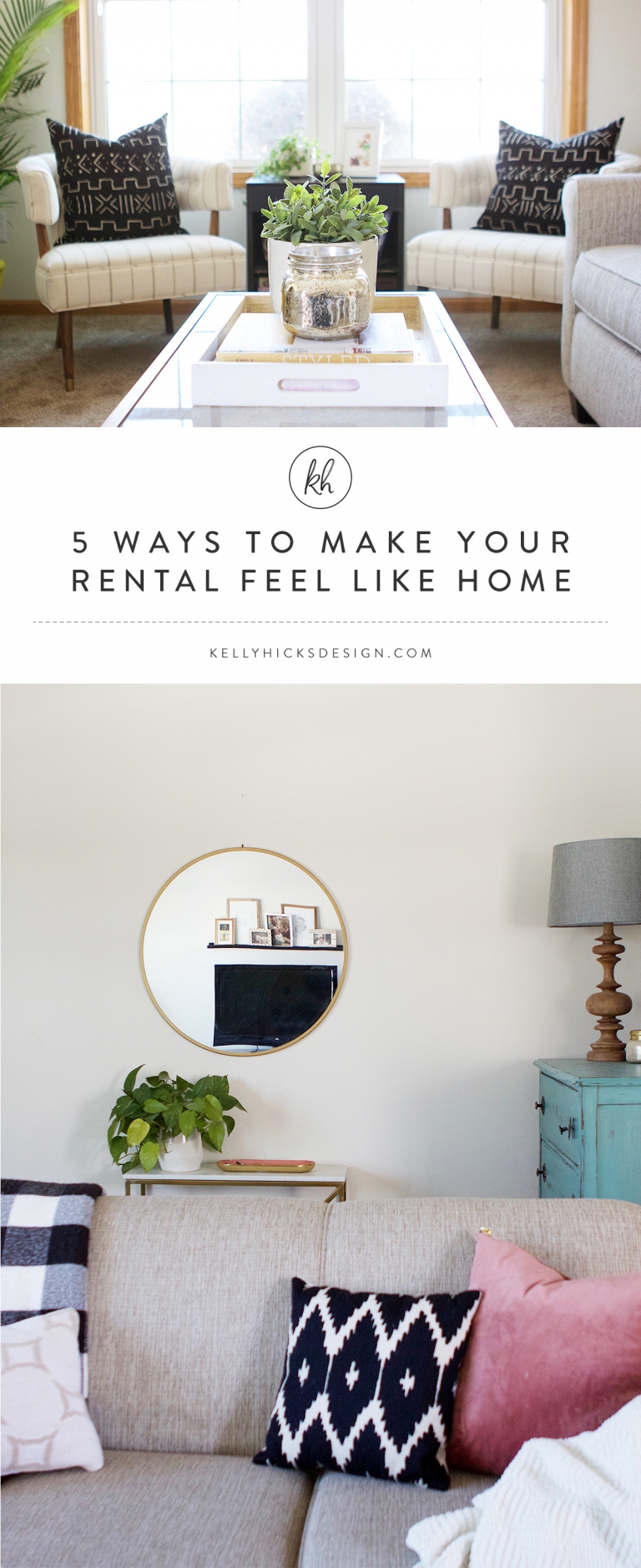 We've been renting a townhouse for 6 months now. Although it's temporary, I've found some ways to make it feel like home.
1) Add plants & greenery (fake + real!)
My sister started calling me 'the plant lady' even though I definitely do NOT have a green thumb. I've killed many fiddle figs in my day. But I just love how much life plants bring to a room. Did you know they have health benefits such as purifying the air and reducing stress? They also add so much visual interest. I even think faux plants can add softness to a space. My favorite plant is Devil's Ivy (so hard to kill). And who can beat cut flowers from Trader Joe's?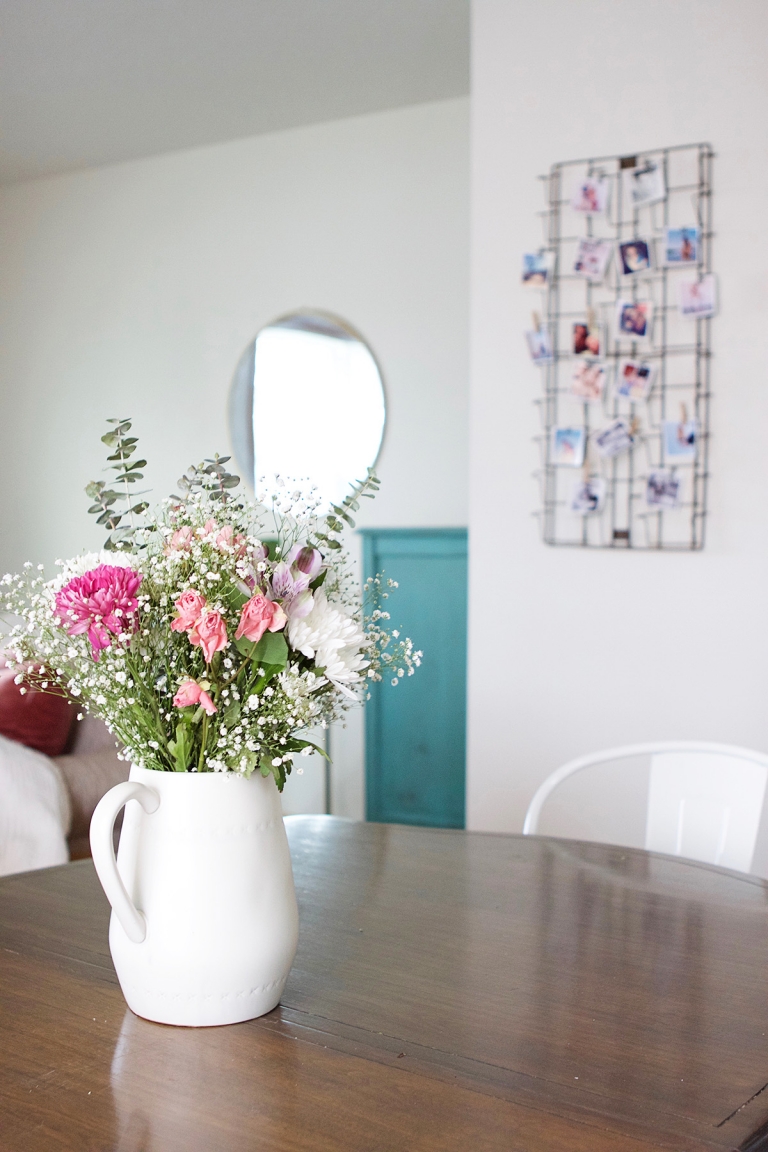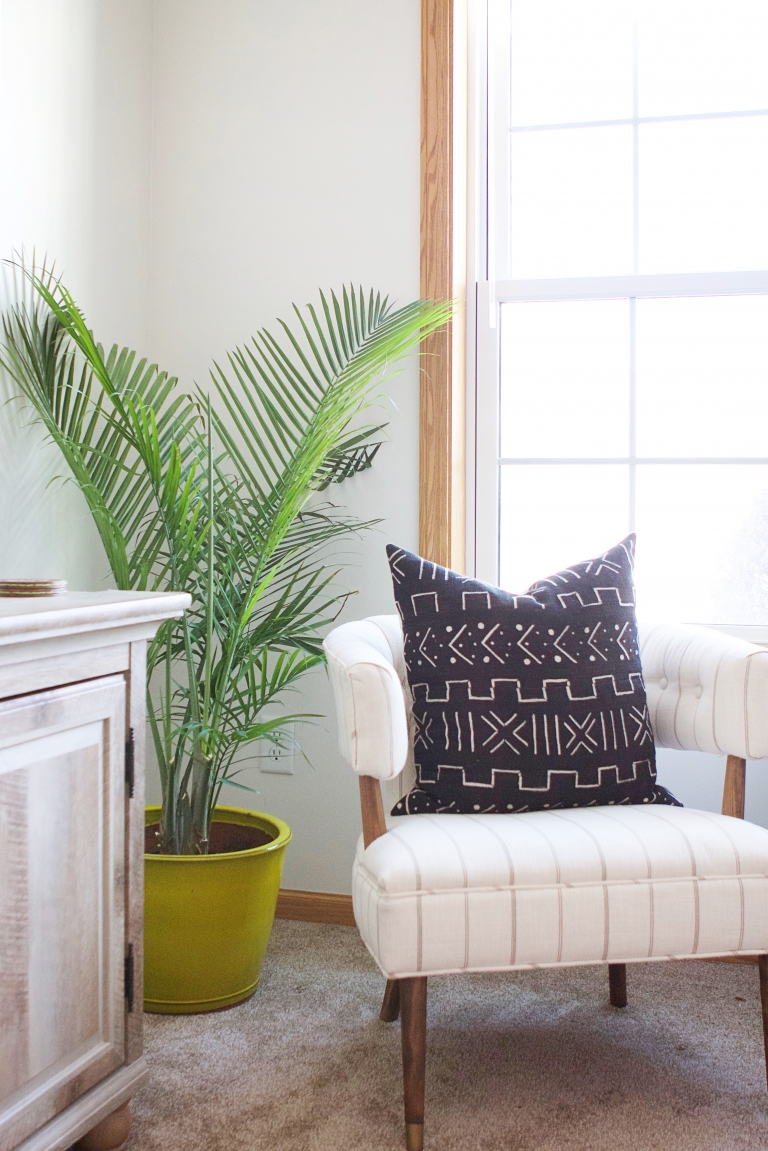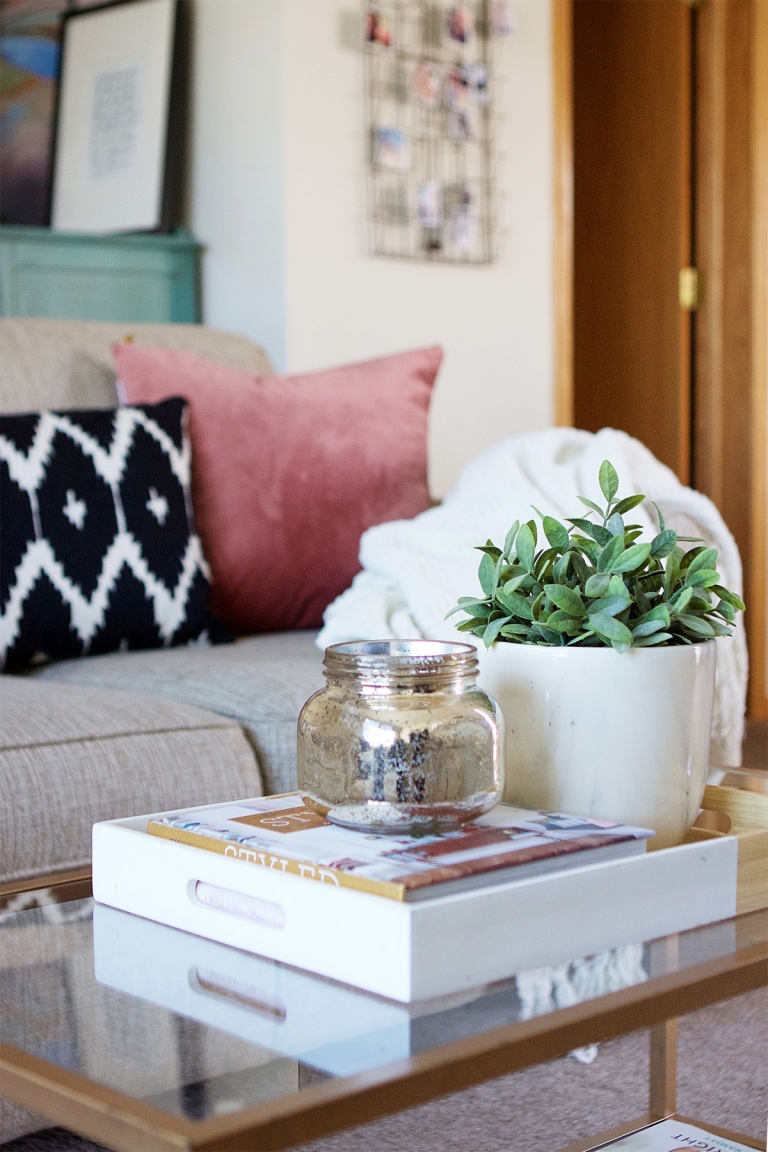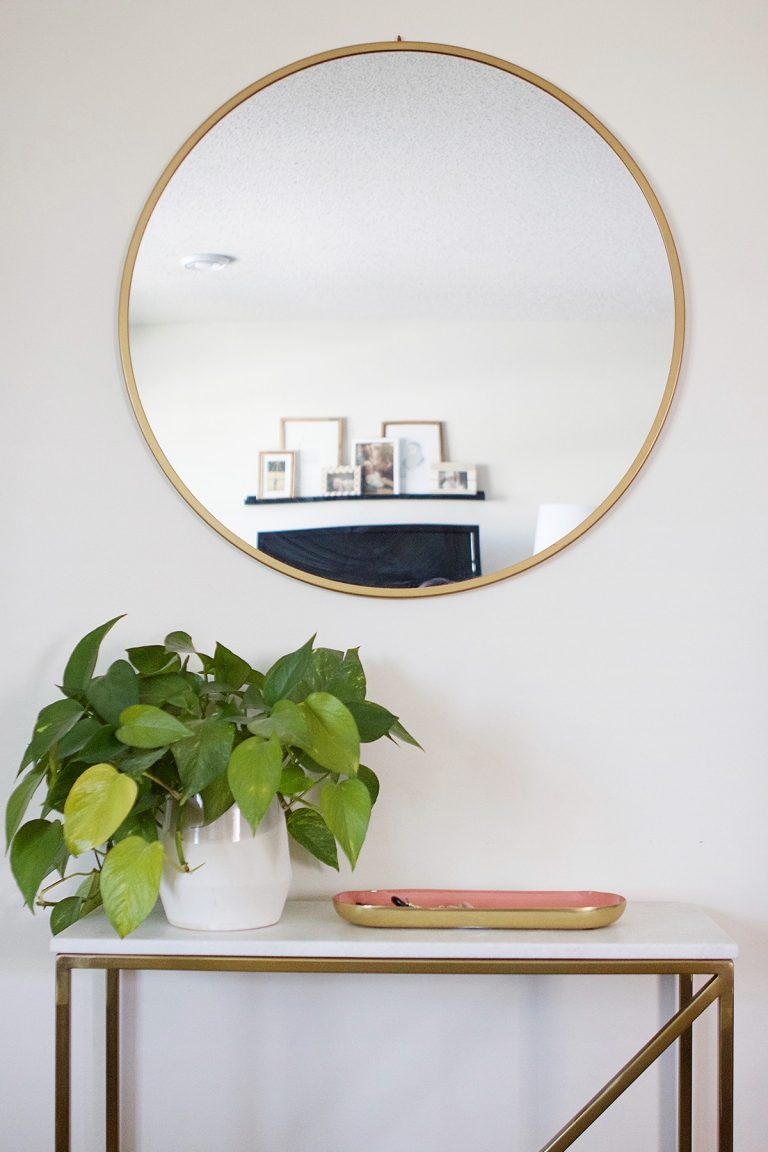 2) Don't be afraid to hang stuff
Most landlords consider holes in the wall normal wear and tear. If they are weird about it, all you need is spackle and a putty knife when your lease is up. If you are looking to reduce the number of holes, we went with a picture ledge and filled it with frames. That way I can have 6 frames up with only 2 holes. We hung pictures up right away which I definitely recommend. The quicker you do that, the quicker it will feel like your space.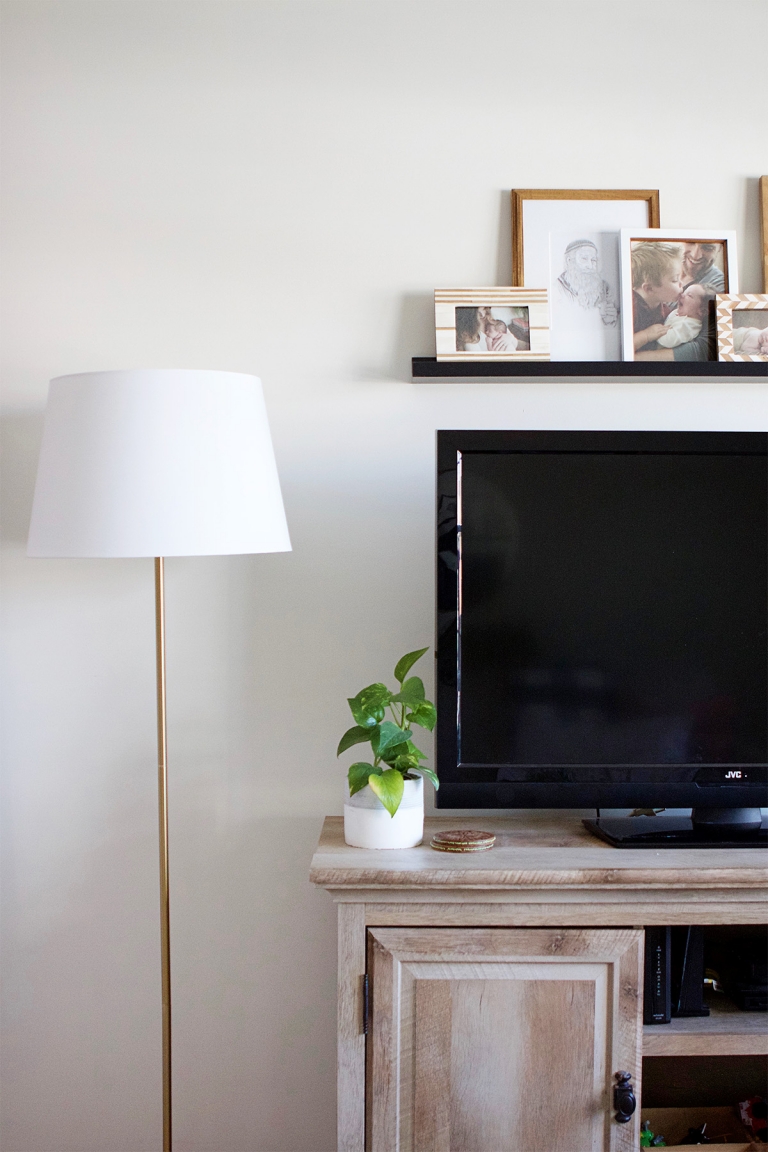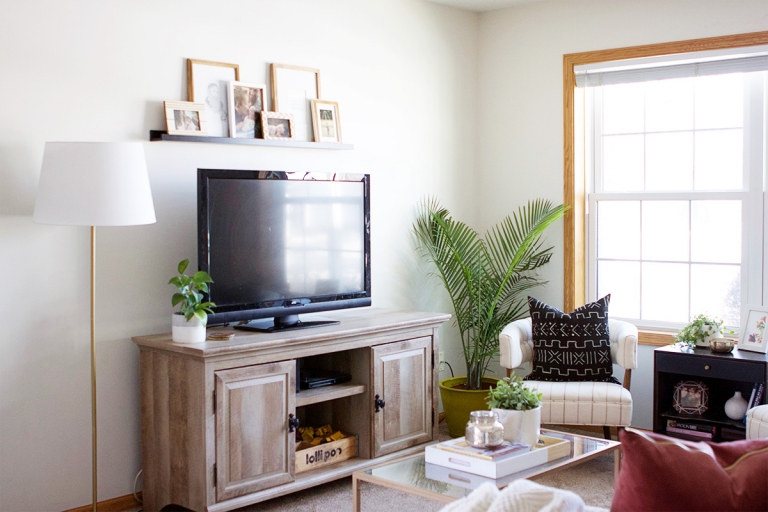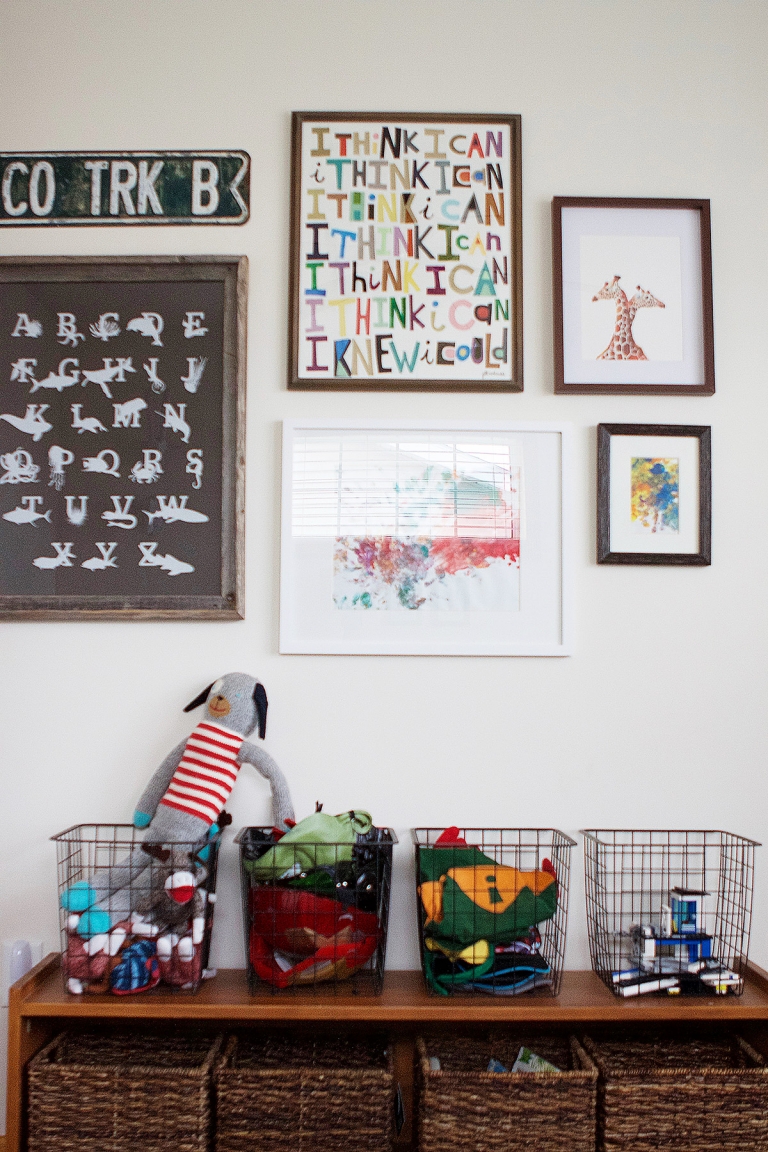 3) Add familiar favorites
This could be a favorite quote, verse, scent, or smiling face. My favorite scent is the Capri Blue candle from Anthropolgie. I framed one of my favorite verses and of course hung up pictures of my boys.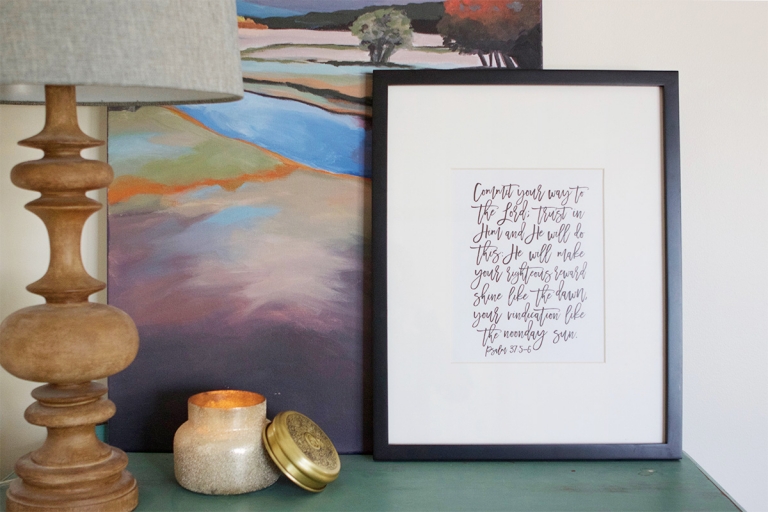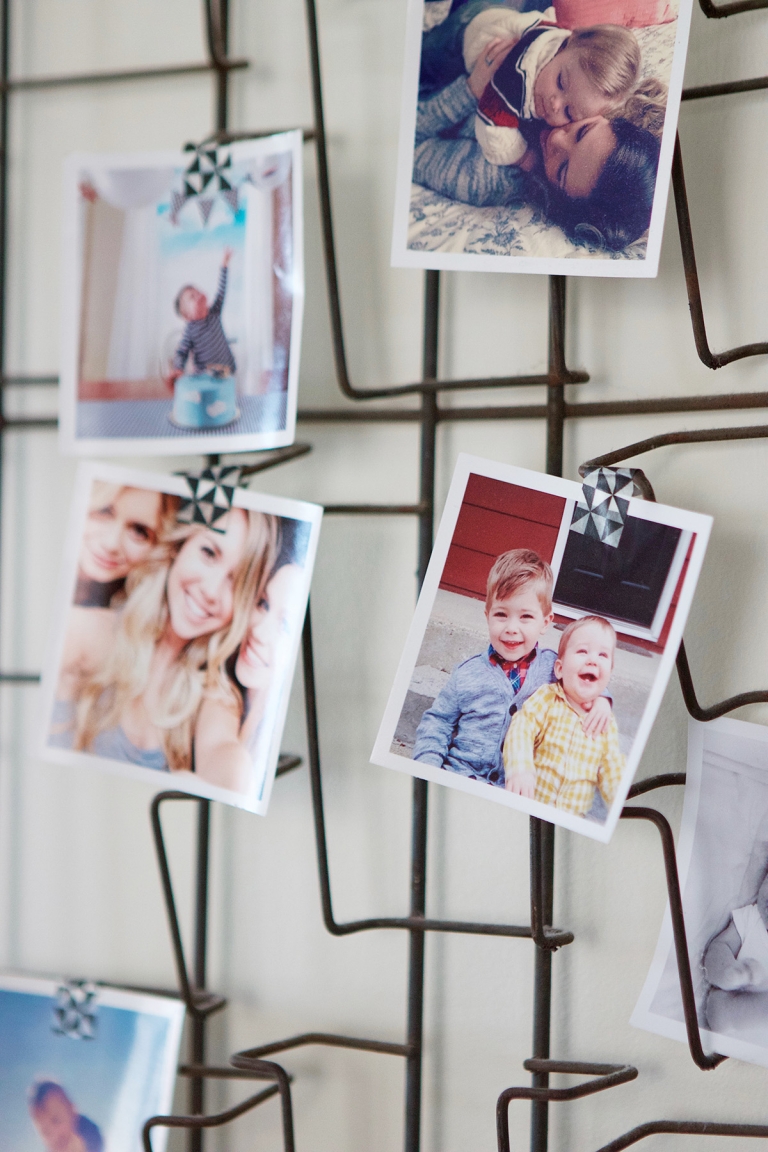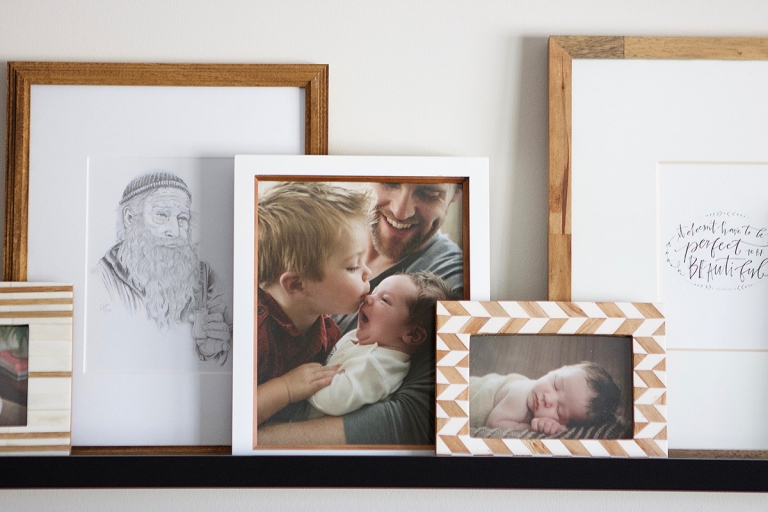 4) Add a few functional storage pieces
We went from living in 2300 sqft to 1000 sqft, so it feels tight sometimes. I knew all our furniture wasn't going to fit but we also needed more storage, so we bought a few pieces that helped the space function better. I already had the teal dresser so I put it in our living room and filled it with my office supplies. I found the metal cubbies at Pier One and it's great in our make-shift mudroom for all our winter gear.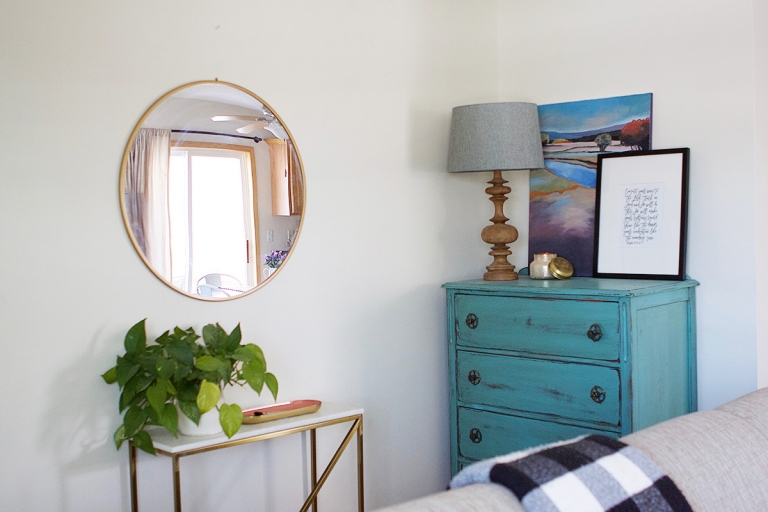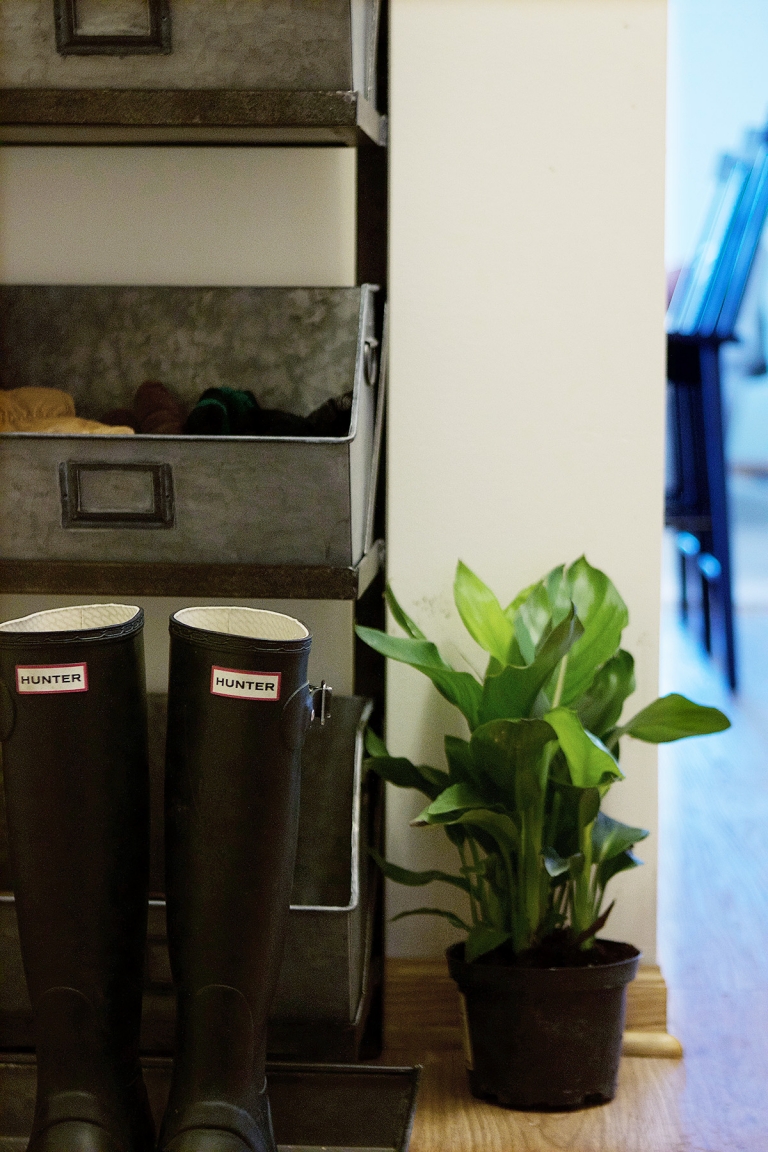 5) Create cozy corners
This is my favorite tip because it's fun to create. If you have a small space to work with, you might as well make it cozy. Adding a textured rug or a fuzzy throw immediately warms up the space. I didn't have much of a choice to have design elements crowded but, according to Decorami, if you're going for inviting and cozy then having elements close together is a good thing!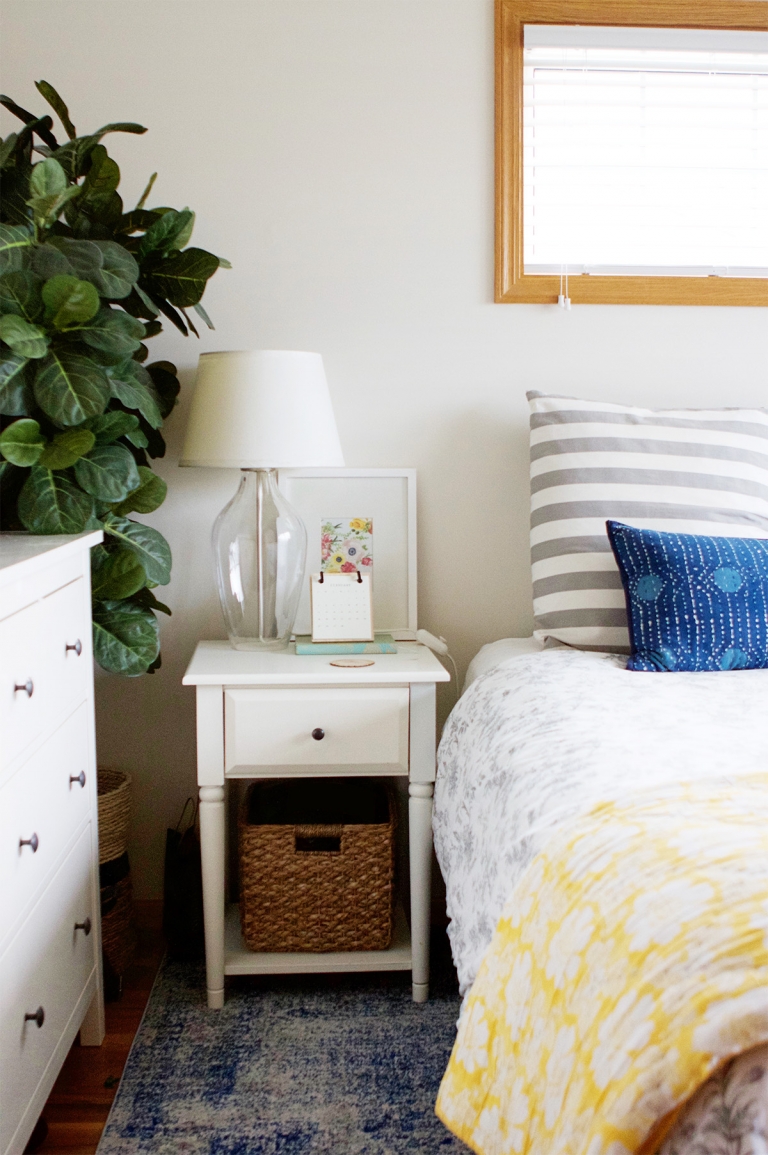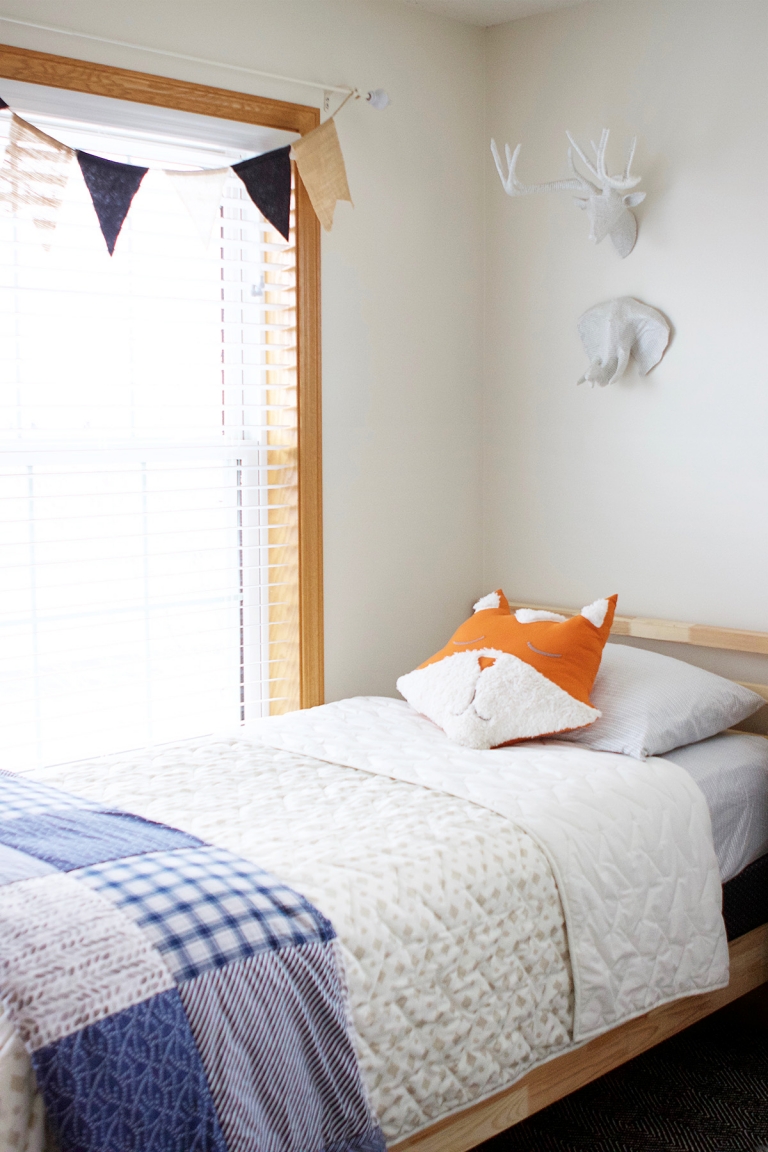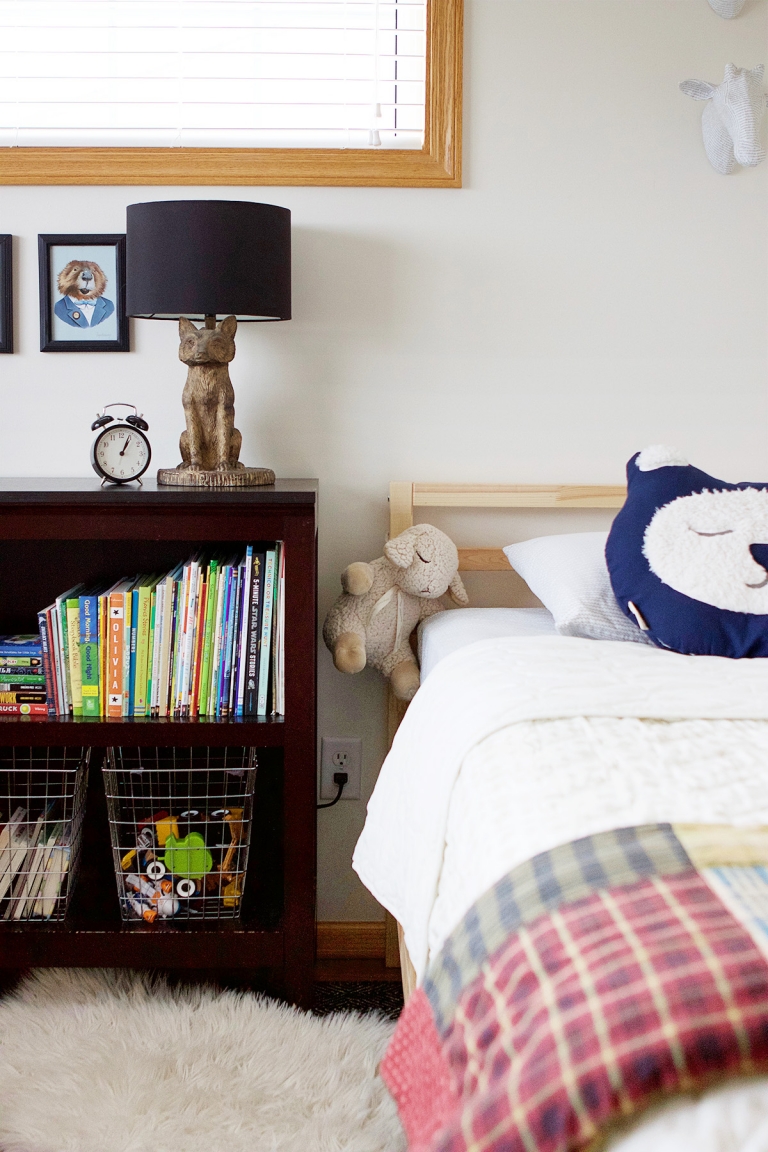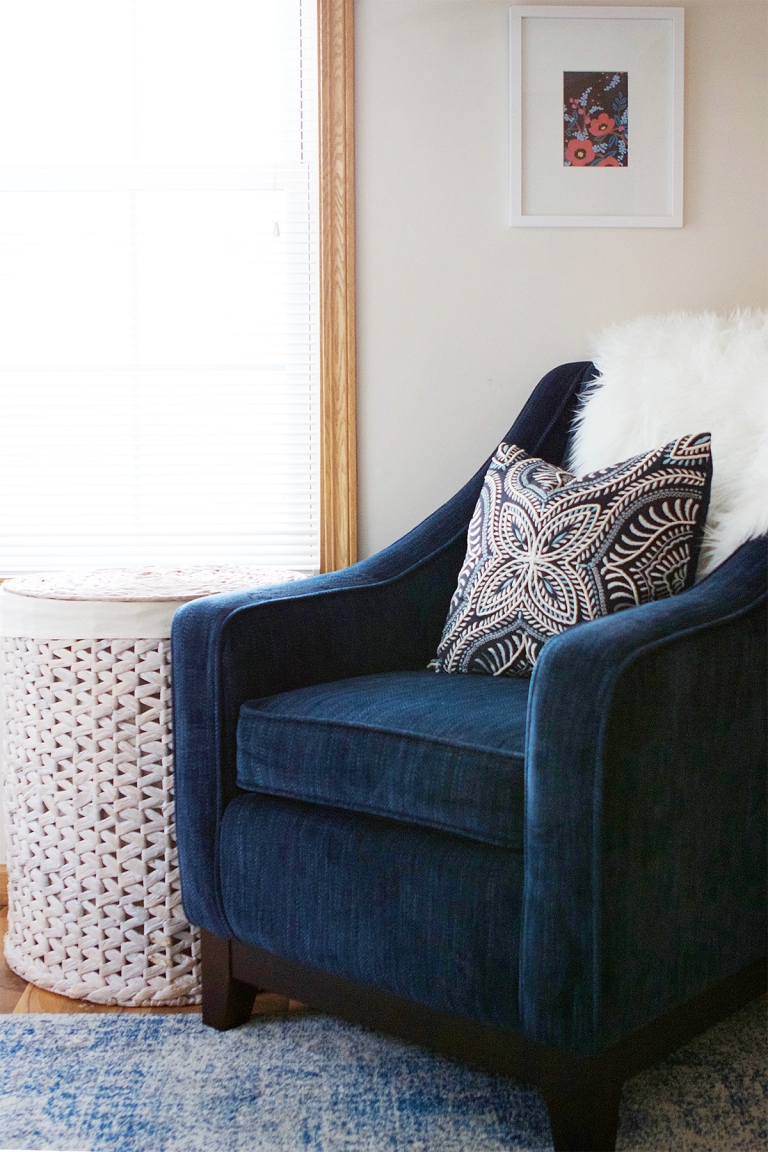 I hope this inspires you to make your home (even a temporary one) welcoming. It was difficult leaving our cute red house but I'm glad we put in a little effort to make our rental feel like home. Would love to hear how you make your house more homey!