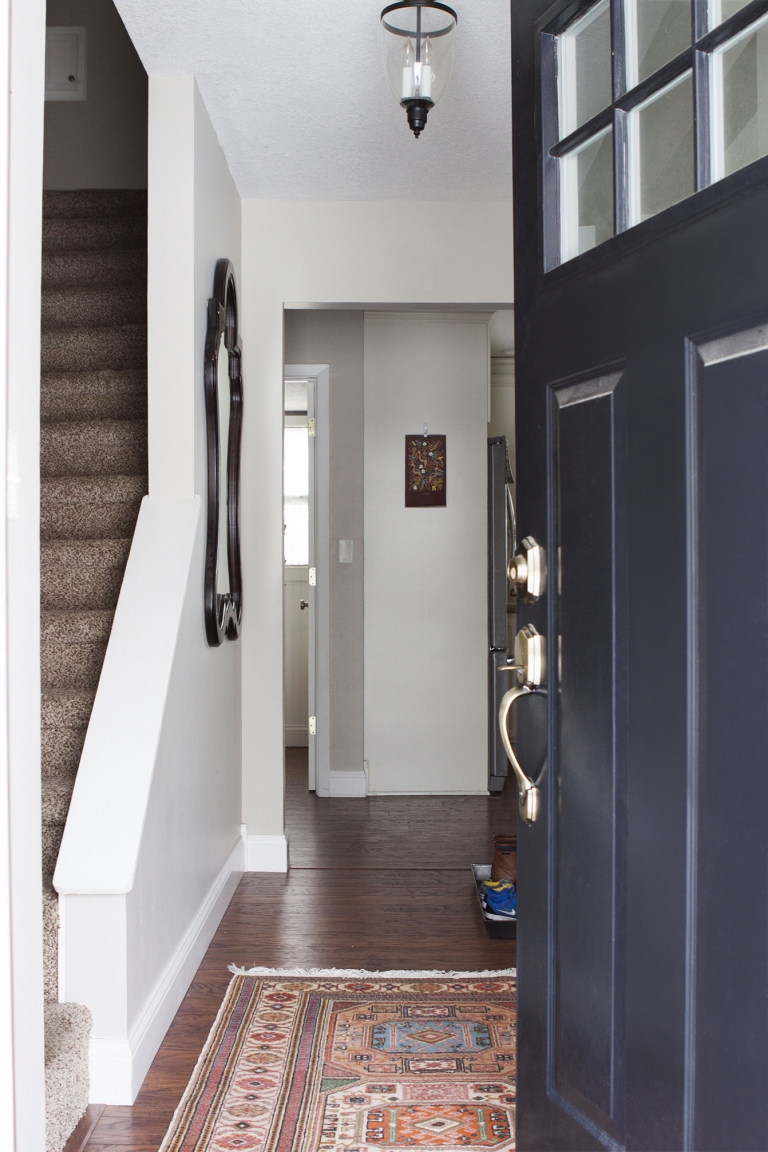 Welcome! I realize it's weird to share pictures of my home decorated for Christmas in January but I felt compelled to snap some pics over the break before I took everything down. More than likely, we will be moving this year (to be closer to my husband's work) so this was probably our last Christmas in this house. Slight sad face. Our house isn't perfect but we've been here for over 5 years and have made it our own. You can see before pictures here. I don't think I've ever shared any photos of the living room? But I have shared several other rooms:
Kitchen Makeover
Half Bathroom
Jack's Nursery
Liam's Nursery
I also have a hashtag on instagram called #myredhouseonthecorner.
For this home tour, I just took pictures of the rooms with Christmas decor and the main living areas. I might share some of the other rooms, like our master bedroom and the shared boys room. So look for that later!
Disclaimer: Of course, there are still many things I would change about the house; new pendants in the kitchen, new countertops, new furniture in the basement, etc. etc. but some of these don't make sense to change if we are moving and some have not made it into the budget. Obviously this is a lesson in work with what you got! I'm sure most of you can relate. 🙂 Is any house EVER done?
Enjoy a little peek into our house: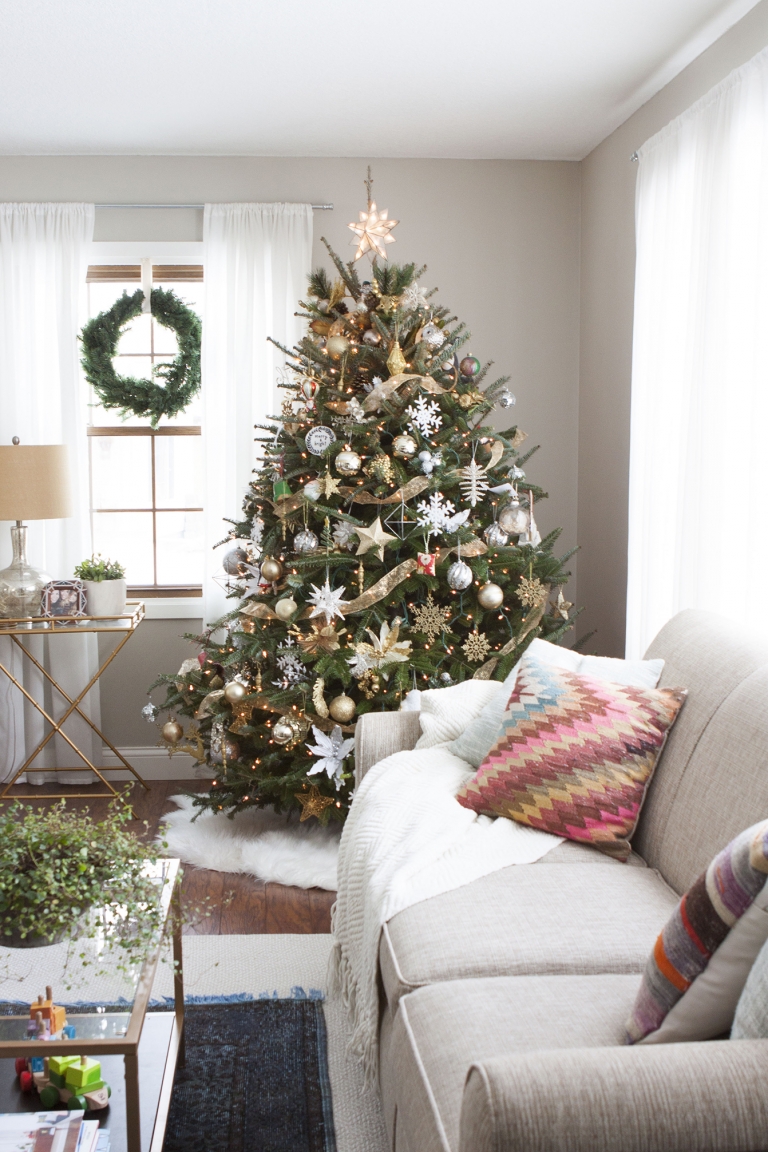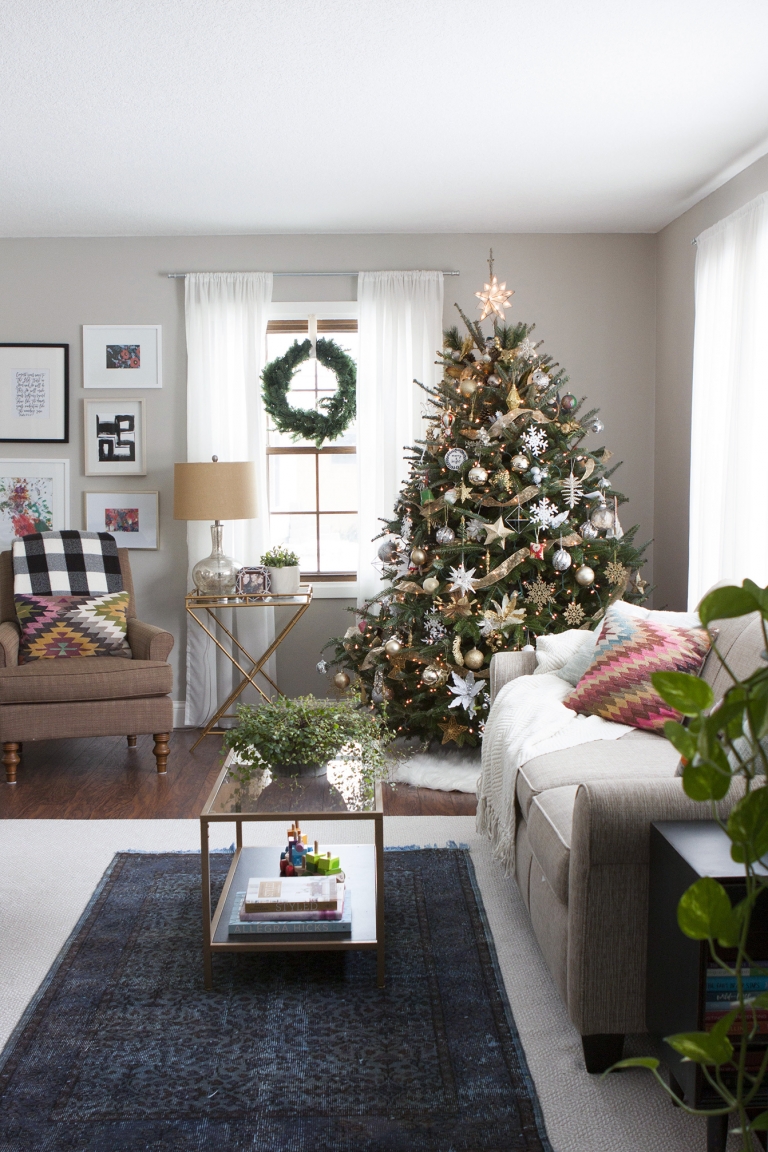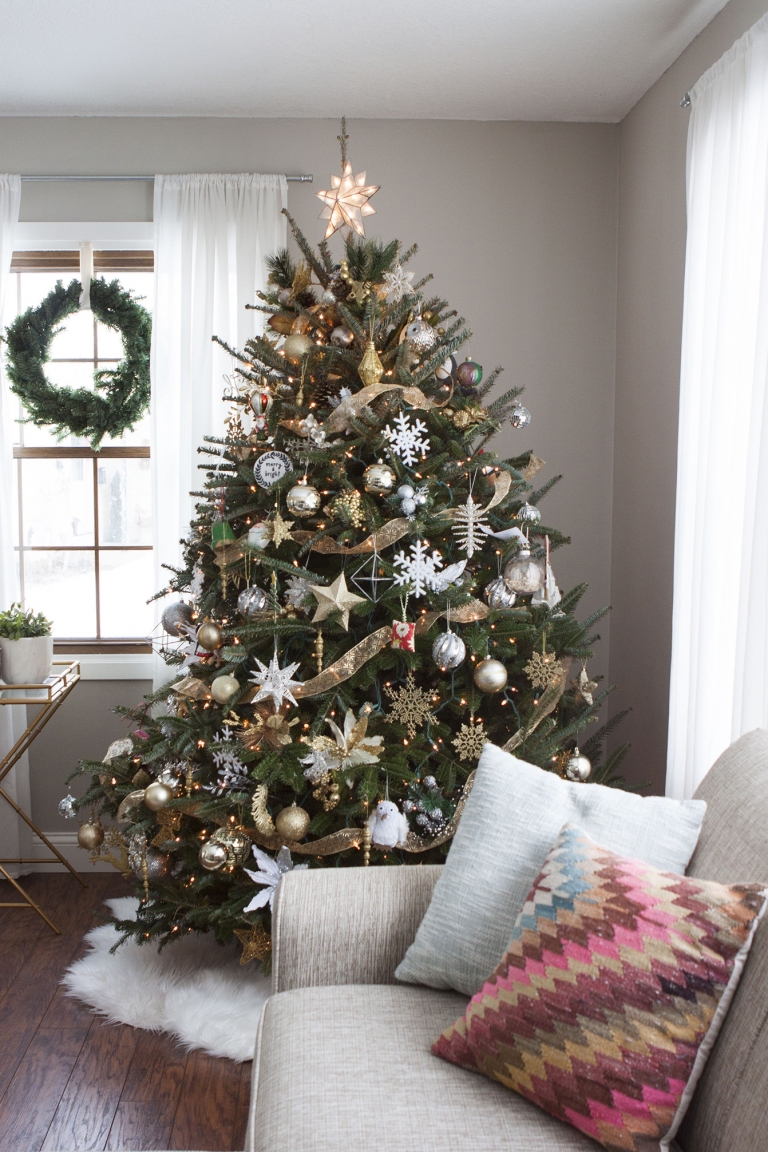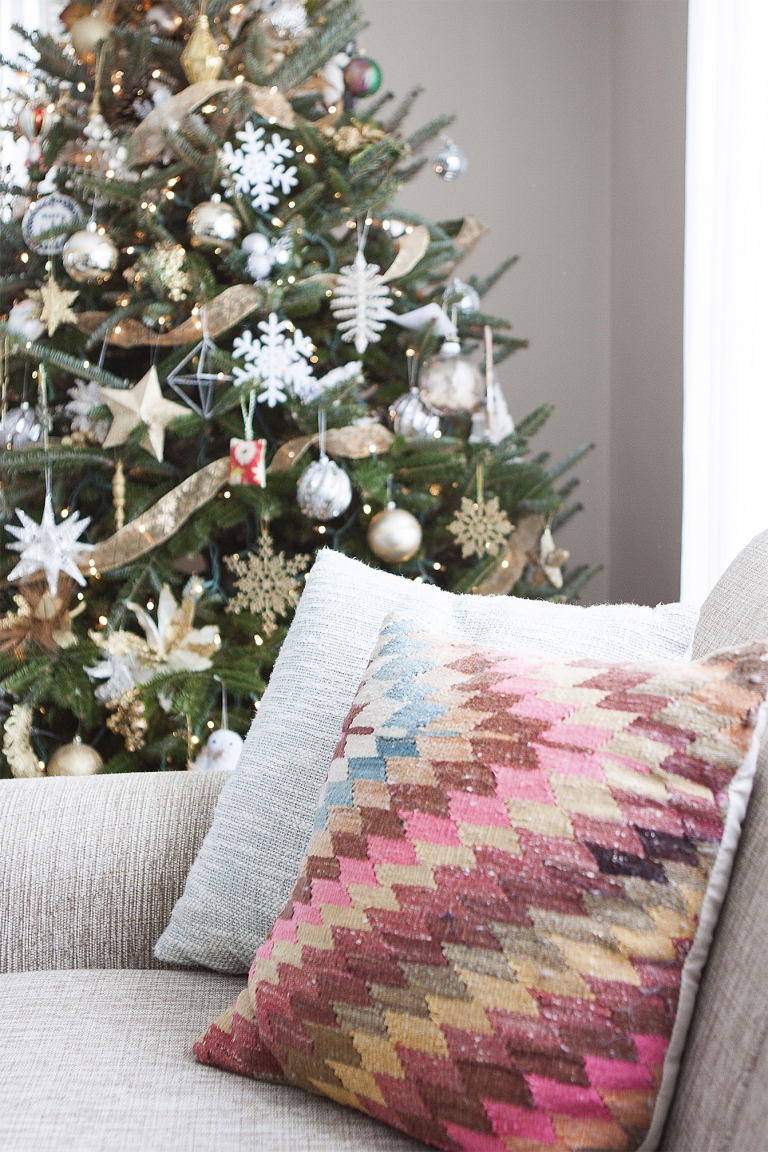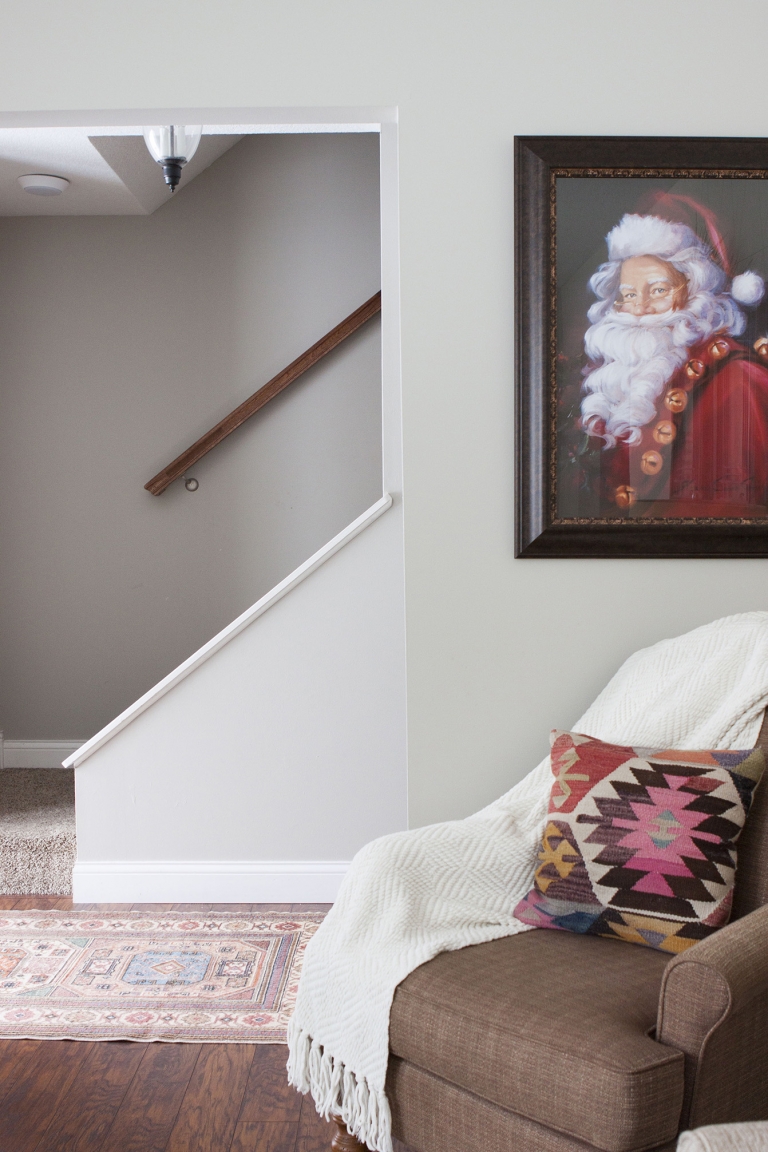 Ah the Santa portrait. This is the one decor item picked by my husband. He LOVES Christmas and Santa so it goes up every year. We always get comments on it. Good and bad haha. But we also have a nativity on display so don't worry.