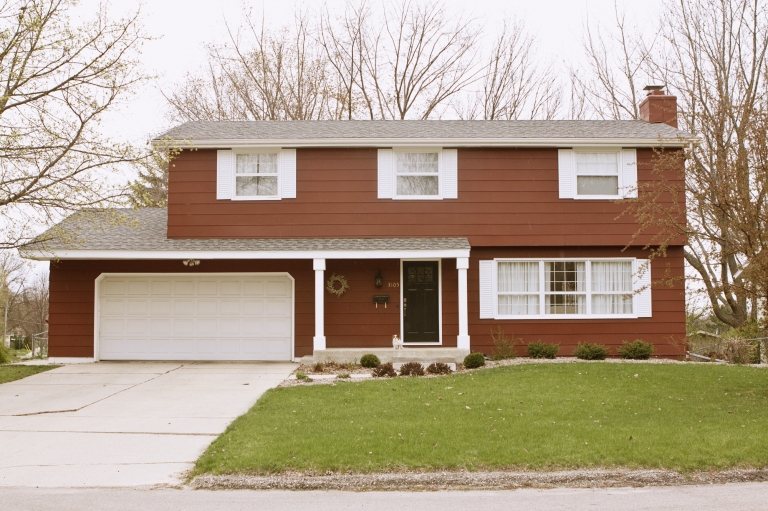 A reader recently emailed and asked to see an updated photo of the exterior of our house. (See bigger image here.) You might remember this post I did right after we bought it. It's been 3 years since we moved in and have done countless projects and DIYs on the outside AND inside. You can see some of those here, here, and here.
Specifically on the exterior, Dustin added those substantial white posts in front – the entire porch overhang was sagging over an inch before we added those! And if you remember we replaced the front door, replaced the exterior lights and painted the mail box. We also re-landscaped the entire front and side yards. Phew.
Here was the posts in progress (of course with our little helper!):
And here was right after we installed our new front door: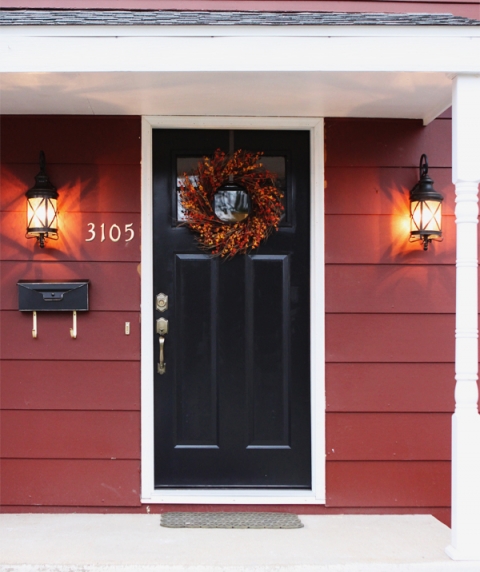 Here is the before photo: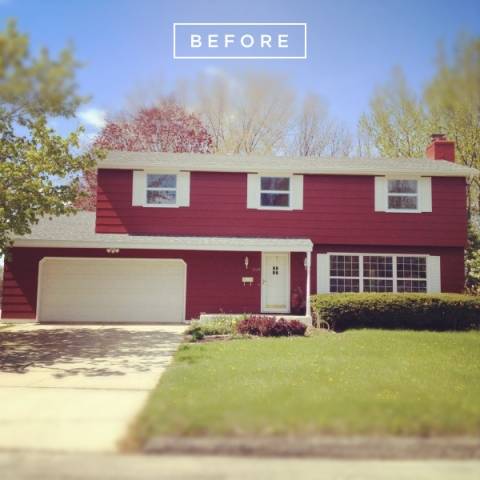 After!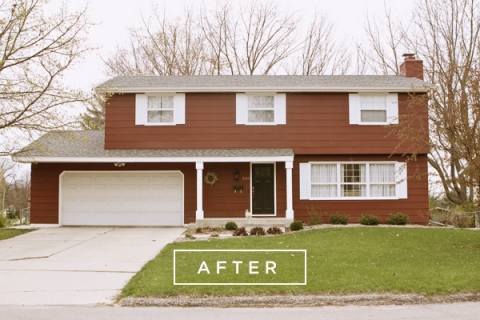 Future plans for the exterior (budget allowing) include new windows, a new driveway, and a new light above the garage door.