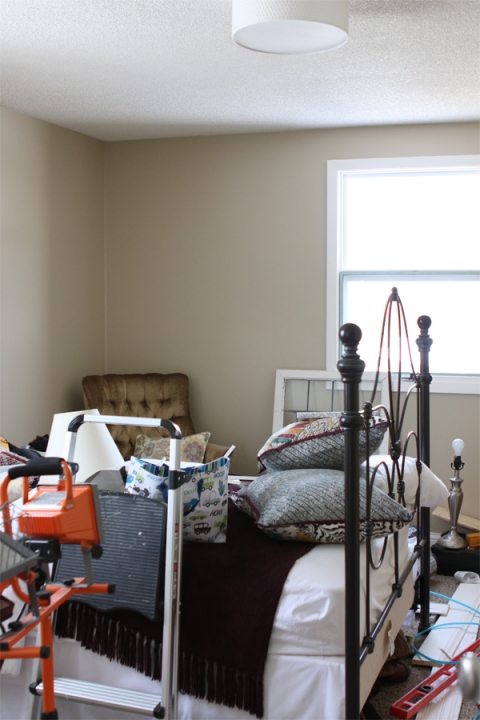 Gorgeous right? haha A couple weeks ago I shared our guest bedroom (soon-to-be new nursery). Well we started phase one of the transformation. Woohoo! First we painted the walls. I actually ended up picking the same color as the walls in Jack's room, Tobacco Leaf by Martha Stewart. I wanted both the boys (that still weirds me out!) rooms to be in the same color family because I'm thinking eventually they may share a room and want all the fabrics to coordinate. My mom made a quilt for Jack before he was born so I want her to make another for baby 2 that coordinates with Jack's.
The big project in this room is the wood wall. Yes another wood wall. haha But this one is going to have a completely different feel because it's going to be white.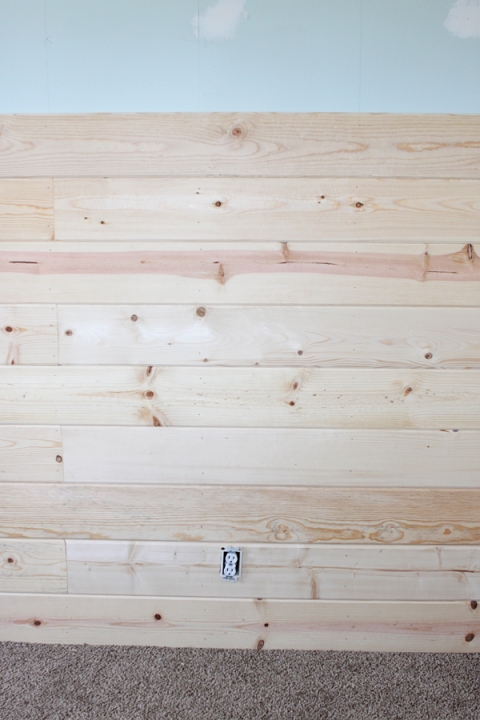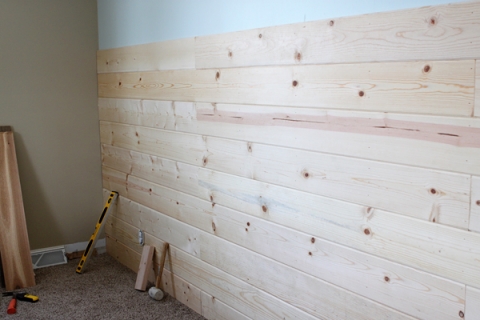 D is about halfway through putting it up. We went around and around about the best type of wood to use especially since the wall is 15 ft long and finally landed on 1×8 tongue and grove boards. They snap into place so it's a little easier to put up.  When I saw this picture in the Pottery Barn Kids catalog I fell in love with the wall: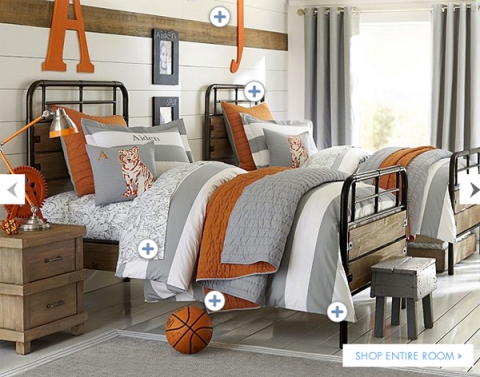 For the wood piece in the middle, we are going to use a rough cedar board and then stain it so it has that more rustic feel. Overall I want the style and theme of the room to be the same as Jack's but the whole feel is going to be lighter and brighter. I can't wait to see the wall when it's done! Here's some more inspiration from Lay Baby Lay that I've been loving: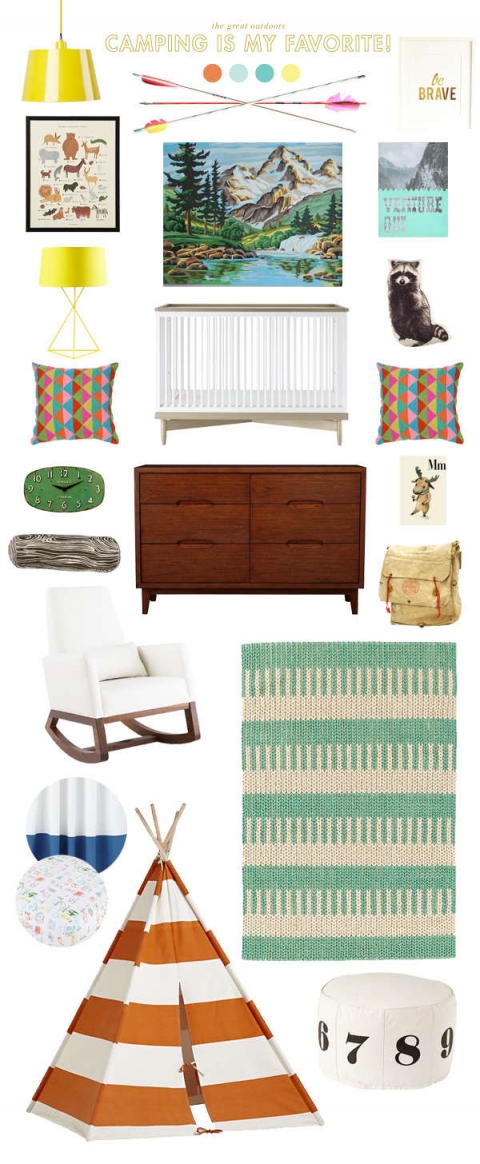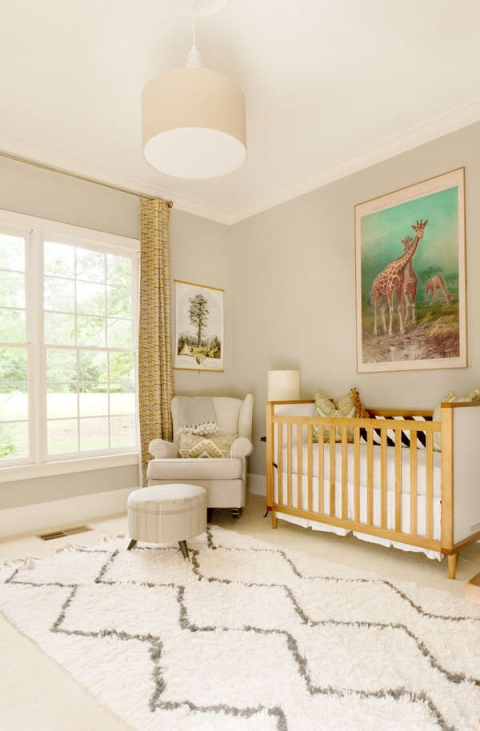 I really don't have a specific vision for what this nursery will end up like but I think it will come together once the wall is up and I move over the crib and rocker from Jack's room. We are moving Jack to a big bed (tear!) and probably switching out the rocker for a play tent. Although it makes me want to cry to move that rocker out of his room… I still rock try to rock him every night. Last night he feel asleep right next to me in the rocker. This is a very rare event so it must be documented. haha Wow I never thought I was sentimental til I became a Mama. It sure changes you… in the best way possible :).