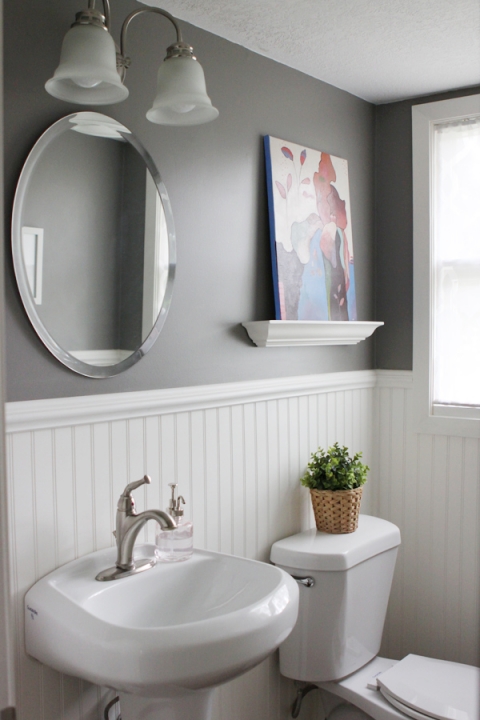 Okay so I am finally doing it. Sharing my house. I have this complex about not wanting to share until it's completely finished but let's be honest… it's never going to be finished. So take these with a grain of salt. I always have more plans in my head and I'm sloooowly learning to be happy with progress. So without further ado, I'm kicking off my home tour with our half bath on the main floor.
I searched high and low for the before picture of the bathroom but it's no where to be found. Basically imagine this bathroom only A LOT smaller (this is the upstairs full bath):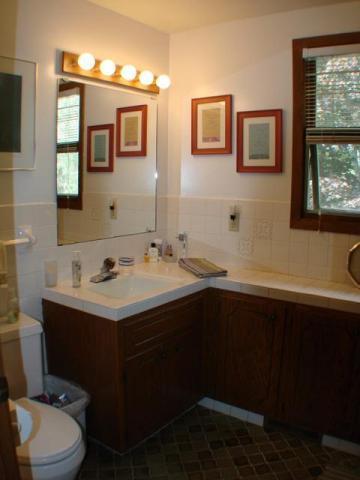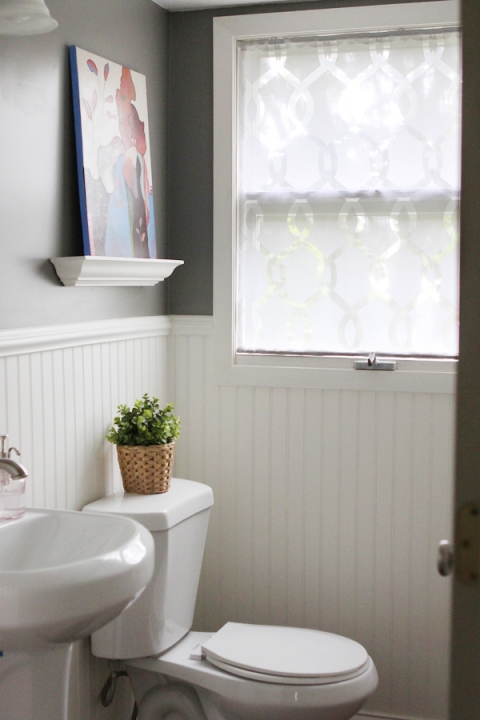 We started by ripping out the giant brown vanity that didn't fit the space. D and my Dad put in the bead board and chair rail which might be my favorite part of this bathroom. I seriously want it in every room. We painted the walls a dark gray. Then we got a pedestal sink, hardware, new toilet, these bathroom mirrors and new light fixture. My mom gave me the mirror and helped me make the curtain panel which was made with a tension rod and a wood dowel. Then finished it with a little DIY art (reproduction of Flora Blowley's painting) and some of my favorite instagrams.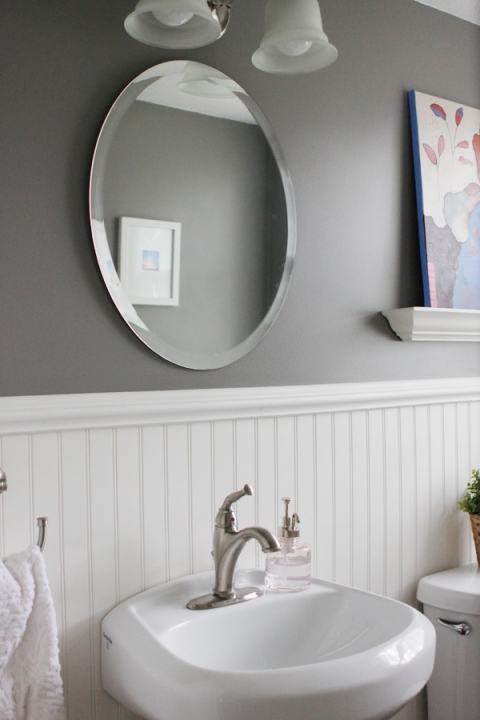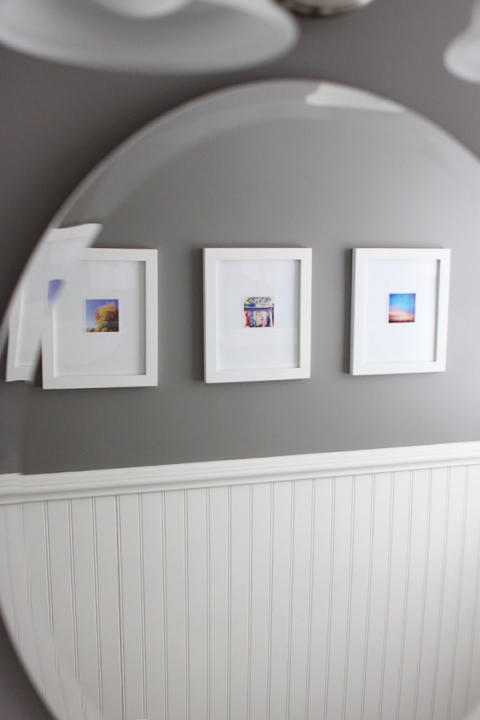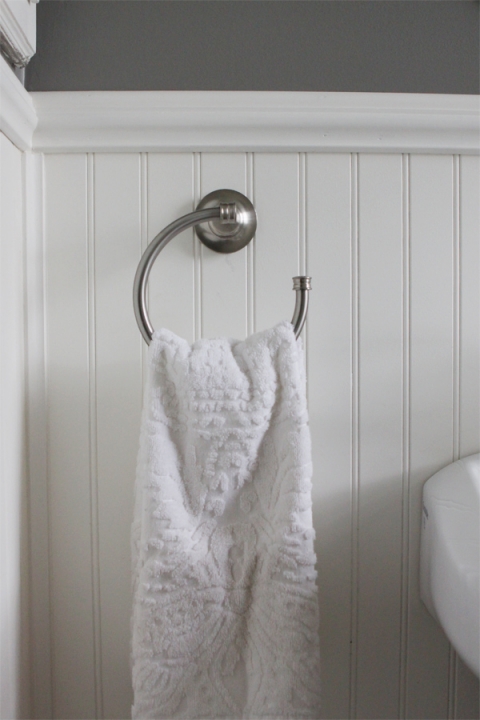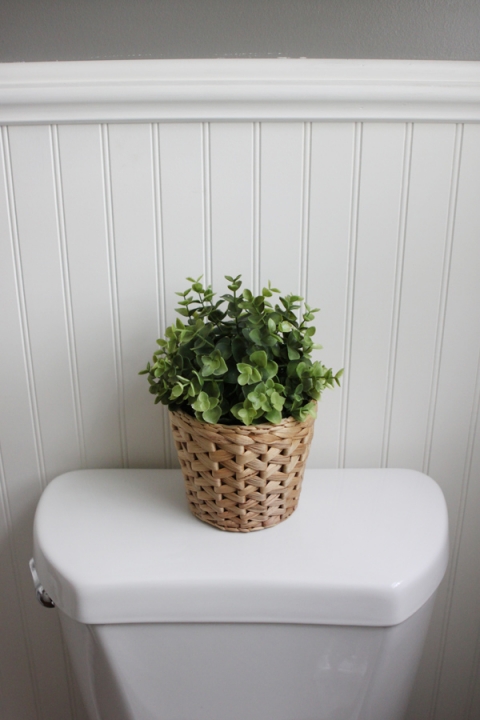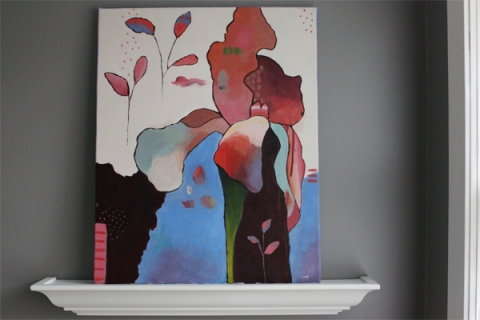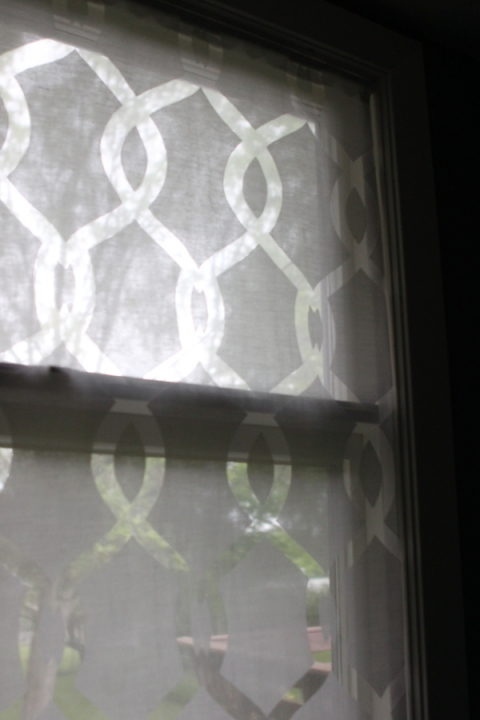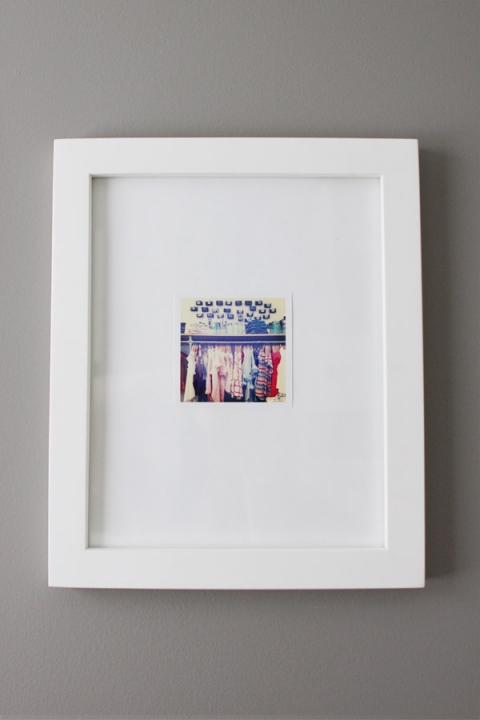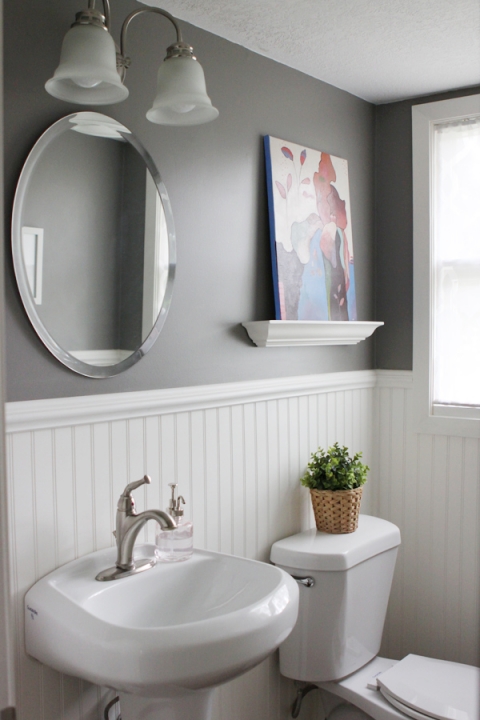 Source List: All the big stuff was purchased at Home Depot. The curtain is from Hancock Fabrics. The plant is from Ikea and the soap dispenser is target. The frames are from Hobby Lobby and the hand towel is from Ross. The wall color is Cement by Martha Stewart.