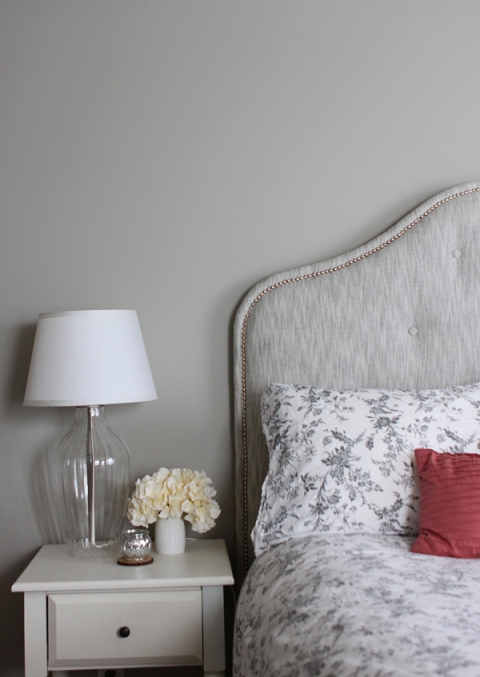 For 10 months after moving into our house, all we had for our bed is a mattress and bed frame. The headboard we had previously made was sitting in another room, looking hideous in gold, just begging to be recovered. You know how these projects go though – you have all these ideas and plans and the best intentions but there they sit. Waiting. Finally I had had enough and called my Mom over to help.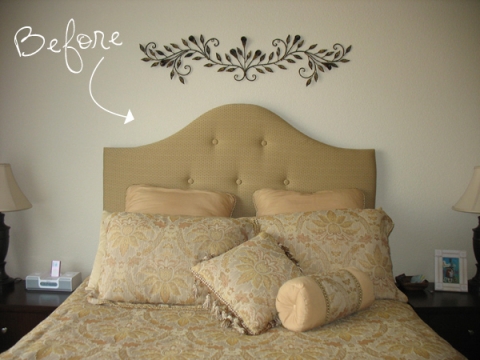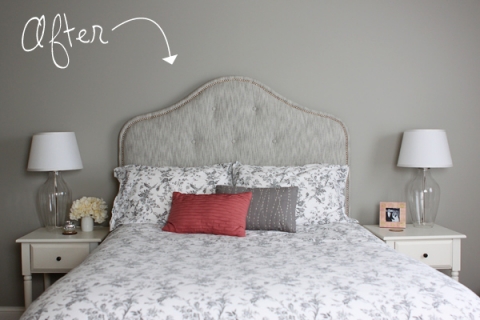 We started by ripping off that gold fabric and rounding those awful pointy corners (what was I thinking with that?!). I picked out a neutral gray fabric that matched my bedding and wall color (Bedford Gray by Martha Stewart). I knew I wanted nail heads around it but by the time we covered it with more batting and stapled the new fabric on, it was so very thick. My Mom who has done this a million times didn't think the nail heads would make it through to the wood. Super sad face. At that point I thought about calling it quits and going online to buy a bed. Hmm at least $400 for a new bed orrrrr suck it up and make do with what I had (I spent $10 on the nail heads, $12 on batting, and $14 on fabric). So yeah that settled it.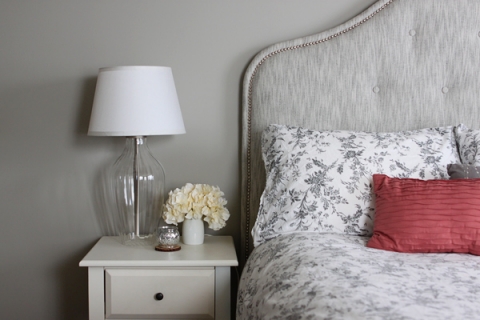 After going back and forth with my mom about what to do we decided to at least TRY the nail heads – I worried they would just pop off and ruin my fabric but at that point I didn't care! I wanted those nail heads!!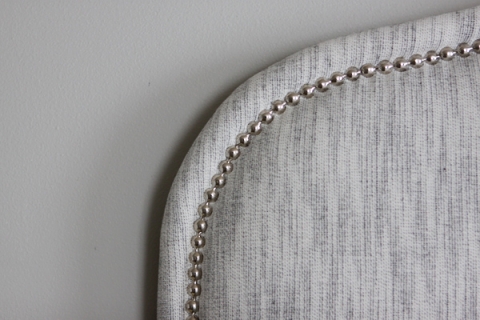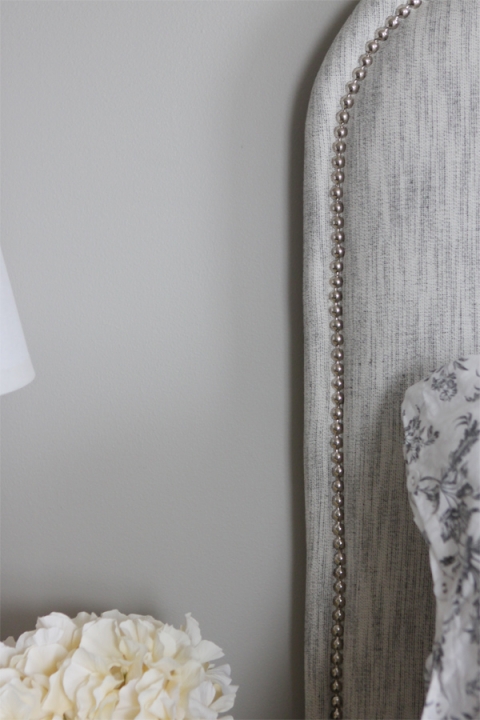 After a failed round 1, round 2 worked! One popped off at one point but we nailed a super long nail in it's place and the rest magically went in. Ooooo. I instantly fell in love. I thought about putting more buttons in but that would've required drilling new holes in the wood – eh wasn't up to that so we replaced the buttons and put them back where they were. The nail head is where it's at anyway. I want to nail head everything now.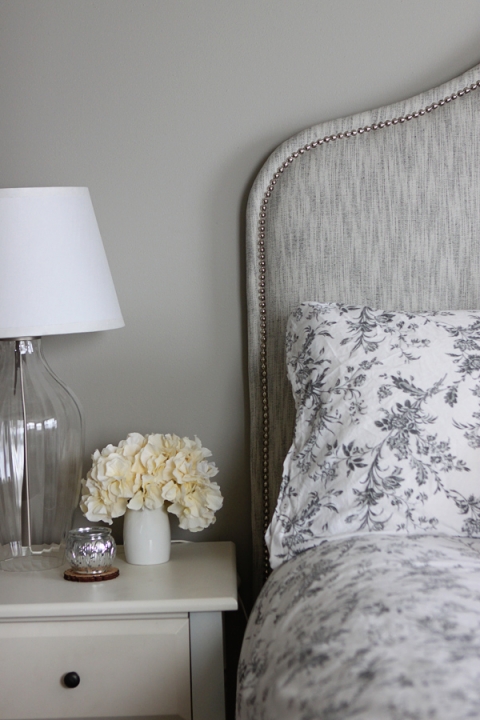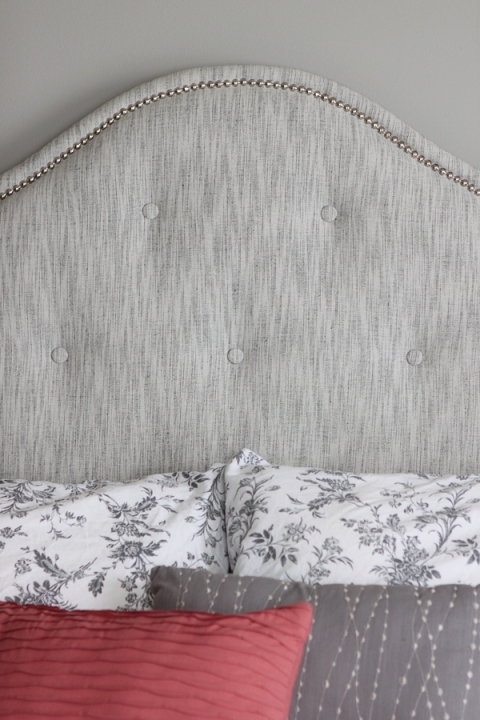 There's a ton of tutorials out there if you want to make your own, like this one or a little more simple like this one.
I eventually want to dress my bed a little different – add some big striped pillows and a throw and also get something for over the bed but for now I'm happy. Well and I'm trying to learn to be happy with progress :).