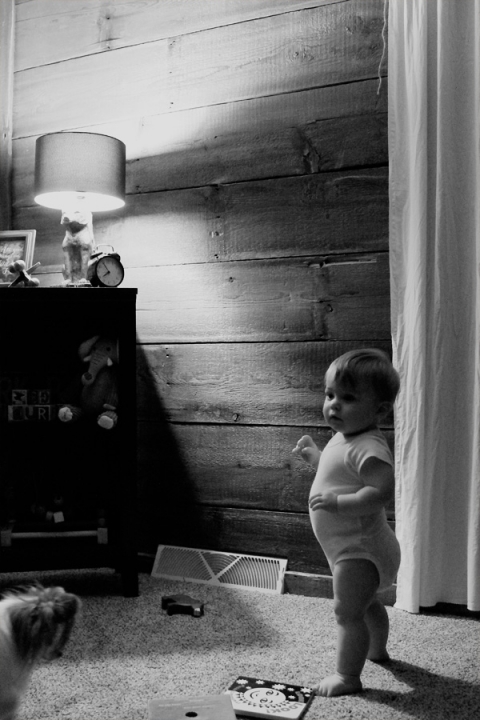 Thinking: What being a good Mom is all about (can we say clueless?). This is consistently on my mind but this week especially because of the chapter we are reading in my bible study is called Loving My Children. The one thing that stood out to me is that my main goal as a Mom should be teaching Jack God's truth. And if I don't know it, I can't teach him it! So I better get to reading!
Eating: We made this homemade pizza last week – soo yummy, easy and healthy!
Listening: All the songs from Nashville. I didn't know Hayden Panettiere had such a voice! I made a little playlist on Spotify for anyone interested.
Watching: The Bachelor! I loved Sean from the beginning. I was rooting for him on Emily's season and still think she made a mistake (obviously). But I don't really see him with either of the 2 girls left. Hmm what's new? Oh well I will still be watching shamelessly.
Reading: The Resolution for Women – We are reading this in my bible study which I referenced above. Every chapter takes on a topic (Contentness, Biblical Femininity, Forgiveness, Integrity, Your Husband, etc.). It asks reflective questions to examine your life and then to make a resolution to do each of the things it highlights. The hard one for me: I do resolve to embrace my current season of life and will maximize my time in it. I will resist the urge to hurry through or circumvent any portion of my journey but will live with a spirit of contentment. And my favorite: I will accept and celebrate my uniqueness, and will esteem others and encourage the distinctions I admire in others. Thankful to have great girls in our group to share this with!
Needing: A haircut! My hair is almost down to my waist. When did that happen? Oops. My goal is not this.
Learning: How to be disciplined in working out. Not my strong suit since having Jack. But I'm back at it and hoping it sticks this time!
Loving: Nights with my boys. We spend most nights chasing Jack around and tickling him. And harassing the dog which is always a good time.