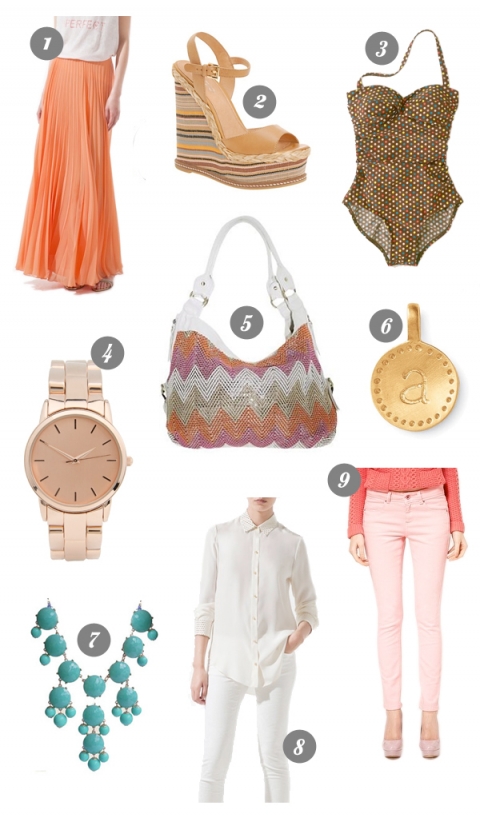 So this is my birthday month and I already had a good little list on my phone of some items I've been wanting. A girl can wish right??
1) Coral Pleated Skirt – I know these have been around for awhile but I still don't have one!
2) Nude Wedges – A summer staple
3) One-piece polka dot swimsuit – To camouflage those last baby pounds
4) Gold Watch – supa fly
5) Chevron purse – My friend Bree showed up with this one. Must have.
6) Stella & Dot Monogram Necklace – a J for you know who 🙂
7) Bubble Statement Necklace – Only $15!
8) Simple White Button-down – I would wear this everyday
9) Pastel Jeans – So cute and summery!
Now you don't need to ask what I want for my birthday 🙂 Oh and to find these items go to my pinterest Wish List board!