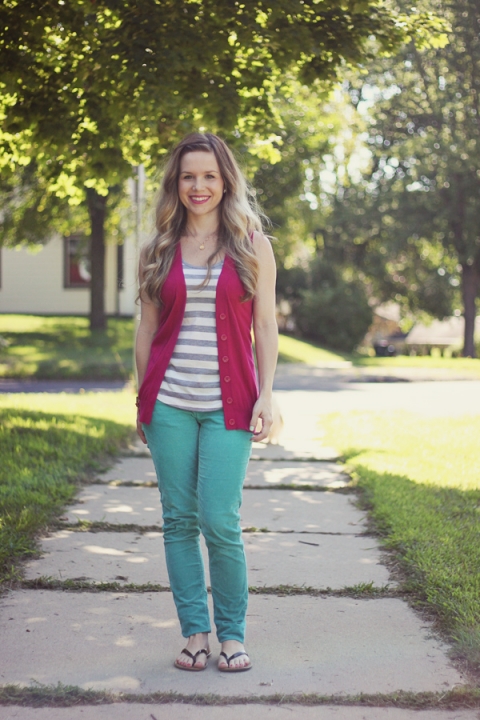 I owe most of this outfit to D. He bought me these teal cords for my birthday. This guy has pretty good taste, let me tell ya. He also bought me the monogram necklace. He might have been inspired by this post :). I finally have proof he reads my blog! #hubbywinning
I'm wearing:
Stripped tank: Target
Pink Vest: Forever 21
Cords: Target
Flip Flops: Aldo
Watch: Target
Necklace: Stella & Dot
I apologize for Talullah photo-bombing every photo. She just has to be in the spotlight.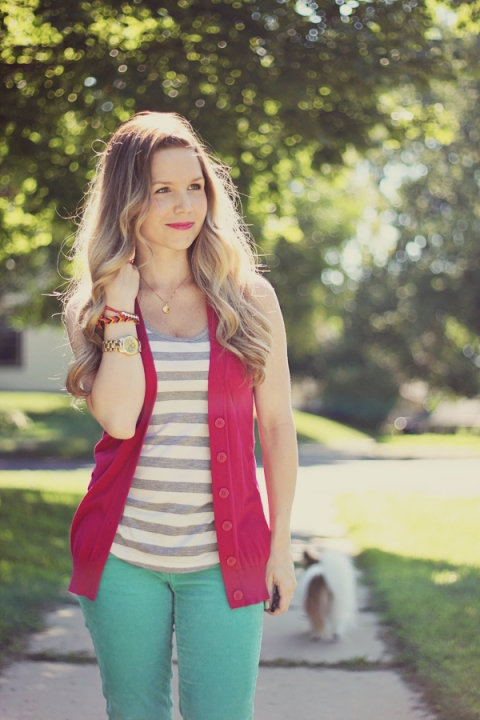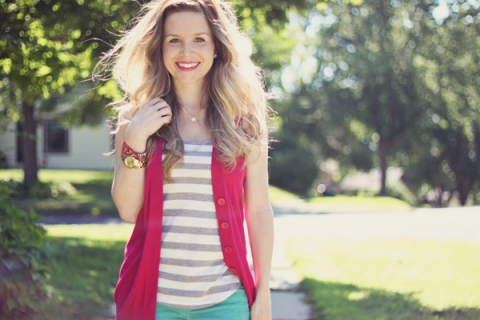 Well hello wind that makes my hair appear to have volume!