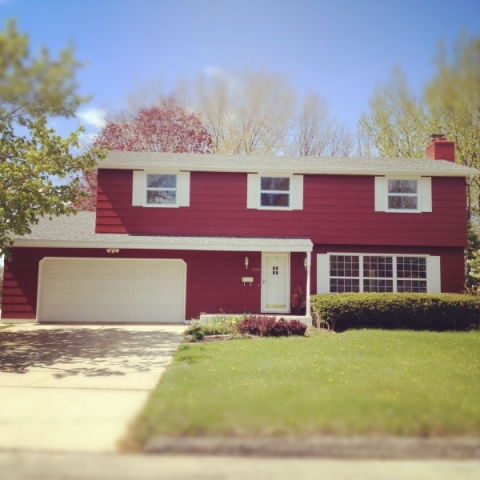 To say I'm mad at myself is an understatement… I took several hundred pictures of the house right after we closed back in January and somehow I lost them. All of them. They were all the 'before' pictures. We literally started demoing the house the day after we closed so I can't retake them. Anyway wah wah wah… the photos from the realtor will have to do. So all these pictures you will see are from when the old owners were still living there. I updated them with our plans. Here's some more info about our new house…
2-story in NW Rochester on a corner of a cul-de-sac
4 bedrooms (all 4 are upstairs)
2 1/2 bathrooms (the 2 full bathrooms are upstairs, the 1/2 is on the main)
Finished walkout basement with fireplace
Built in 1971
We had to have quite the imagination when looking at this house! It was on the market for a year and a half and didn't show the best. I immediately imagined it having an open floor plan and then started to see the potential.
First the outside of the house. I actually kind of like the red although I probably would have chose a different color for the shutters and door but we are keeping it as-is for now.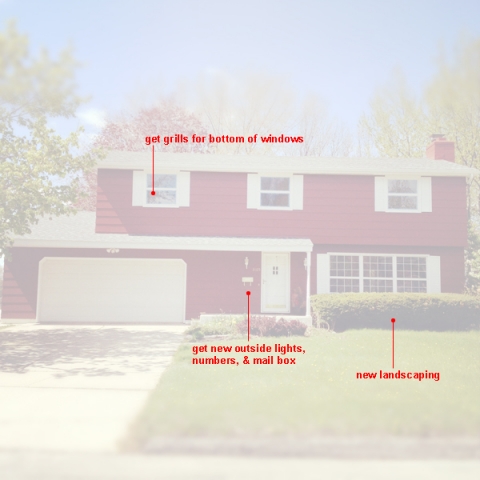 When you walk into the house, the living room is on the right where that big window is. If you look straight you will see a hallway leading to the kitchen. To the left is the stairs to the 2nd level. Here is the living room: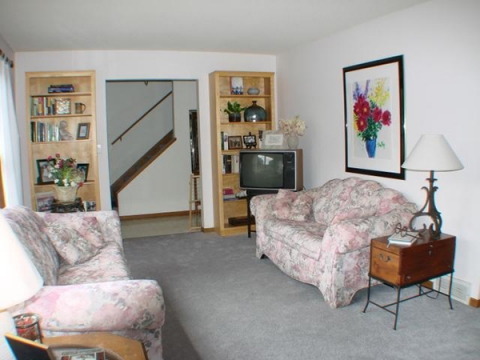 Our plans: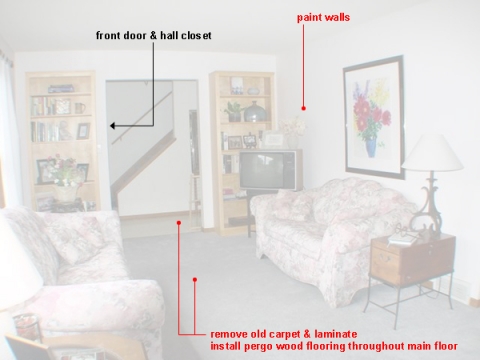 The old owners asked if we wanted to keep their furniture, we politely declined ;). Another view of living room: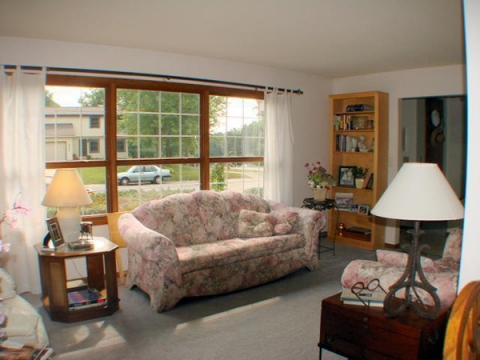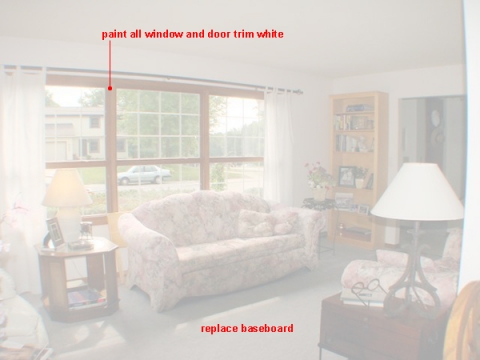 One more of living room: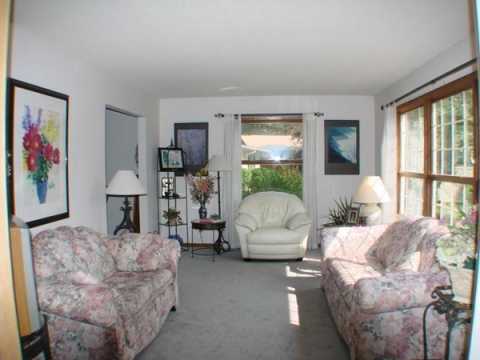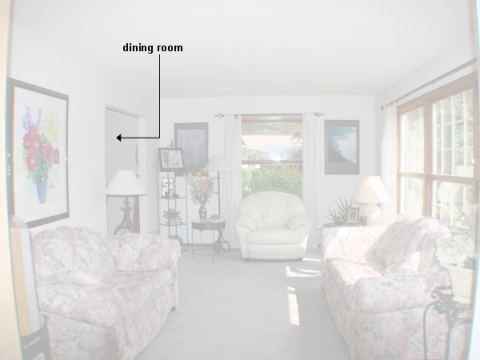 The dining room is right off of the living room in the back of the house.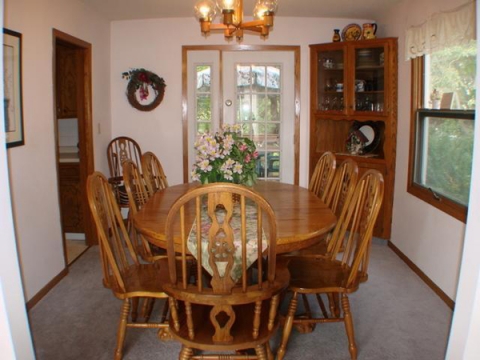 And the biggest project, the kitchen: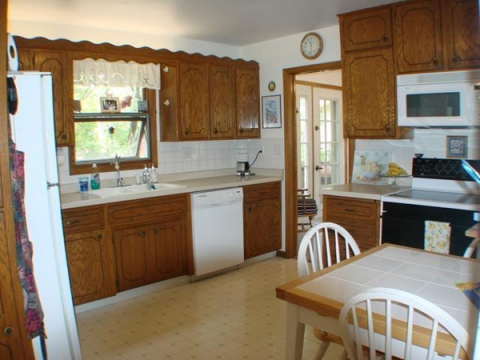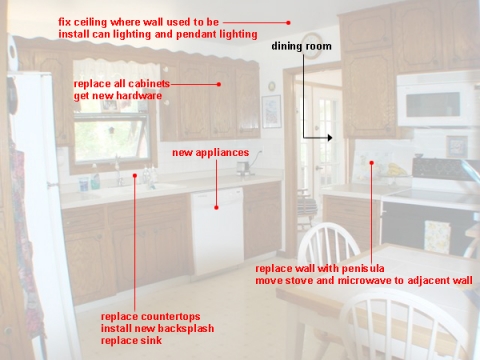 There's also a 1/2 bathroom we are redoing right off the kitchen. We are replacing the vanity, sink, and toilet and installing wainscoting half way up the wall.
Whew! No wonder we haven't moved in yet! That's a ton of work and yes we are doing all of it ourselves. When I say 'ourselves' I mean my dad and D. haha I have helped a little with painting. Right now we are waiting for the new countertops to come in so that's what's holding us up. In part 2, I'll show you the 2nd level and basement so stay tuned!