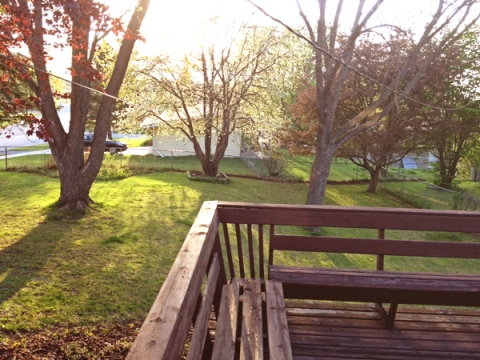 Thanks for all the nice words about the new house! We are very excited to move in soon! Not everything we are planning on doing will be finished when we move in so I'll be sharing our progress along the way. Here's the rest of the house and some of our plans…
The first photo is of our backyard. It's a pretty good size and is fenced in which is good for the little one and doggie. Eventually we would like to get a prettier fence that offers more privacy!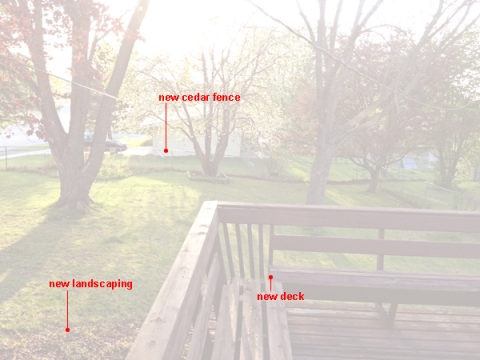 Like I mentioned, there are 4 bedrooms; 3 of them are good sized and one is more of an office. Unfortunately I don't have a picture of the office and we have yet to decide how to use that space.. perhaps a future studio??
Here's the master: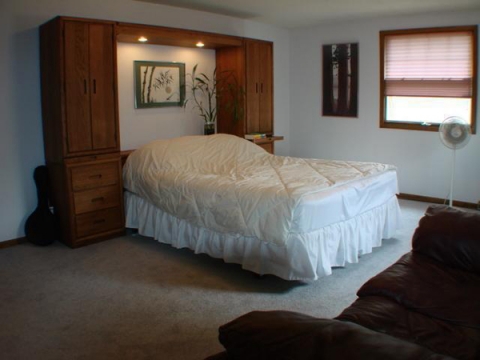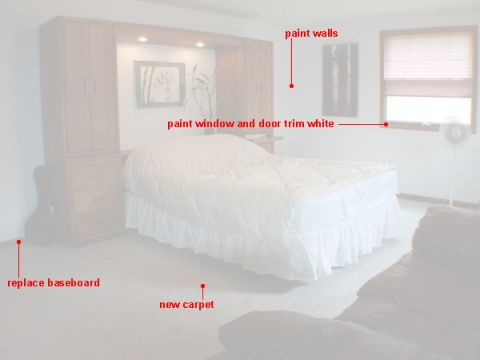 Off of the master, there's a master bathroom with The Original Frameless Shower Doors– although you could hardly call it "master" haha. It's way small but it was one of the only houses in our price range with a "master bathroom". I don't have a picture of it but it looks really similar to the other bathroom upstairs (only smaller). We have basically the same plans for both bathrooms.
Bathroom: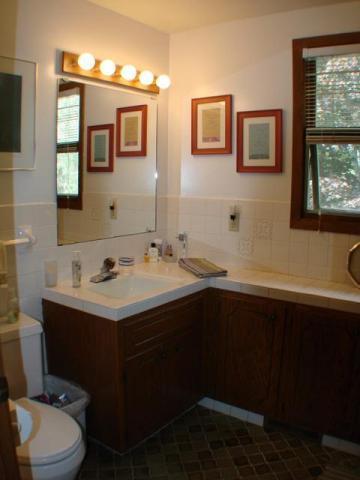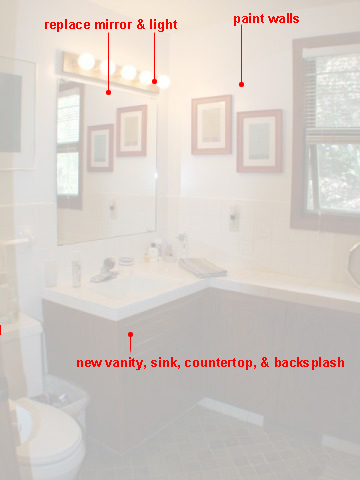 Bedroom 1: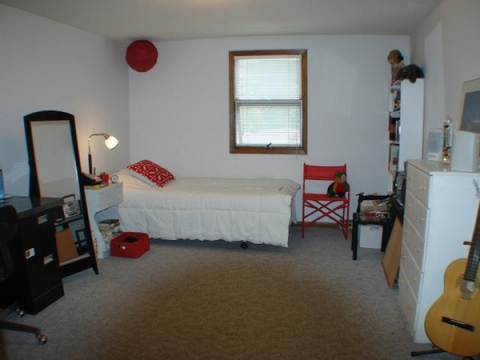 Bedroom 2 (Jack's room):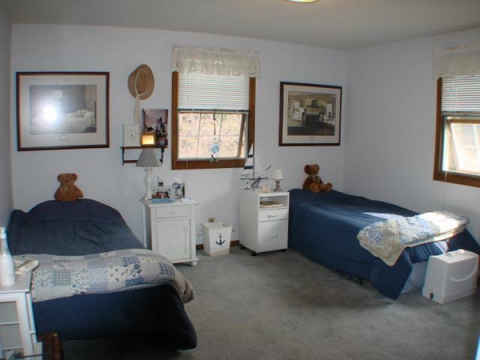 We have the same plans for these two bedrooms as the master – paint walls, window and door trim, replace carpet, etc. The one exception is Jack's room which will have a feature wall: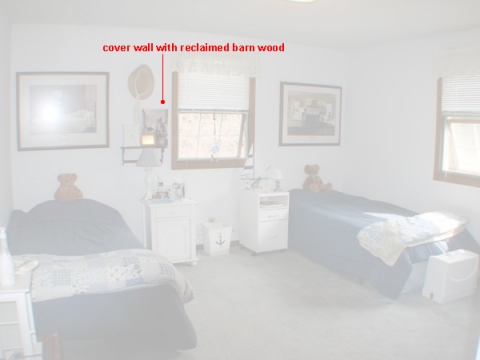 Last is the basement. I actually really hate basements; they are usually musty, dark, and claustrophobic. So when I saw this one, I was thrilled (I had to look WAY beyond the cosmetic details haha). It's pretty spacious and has some natural light coming in. It also has a giant fireplace and recessed lights Plus it's a walkout, yay!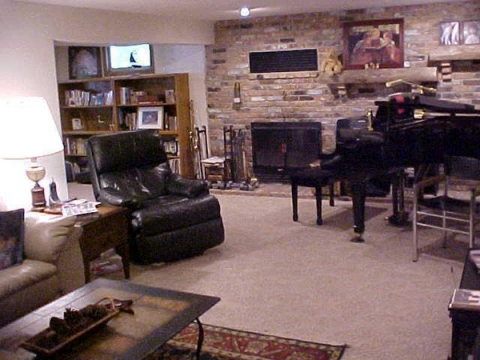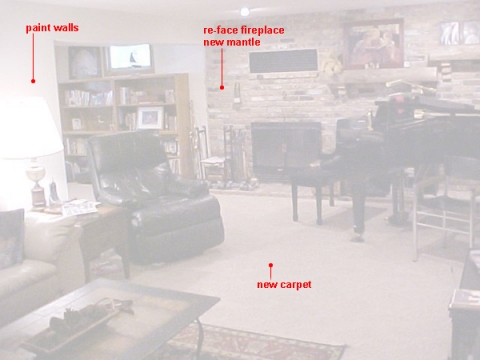 Another view of basement and walkout to backyard: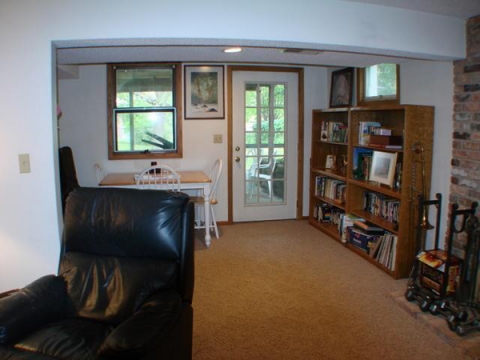 That's all! Can't wait to show you our progress!