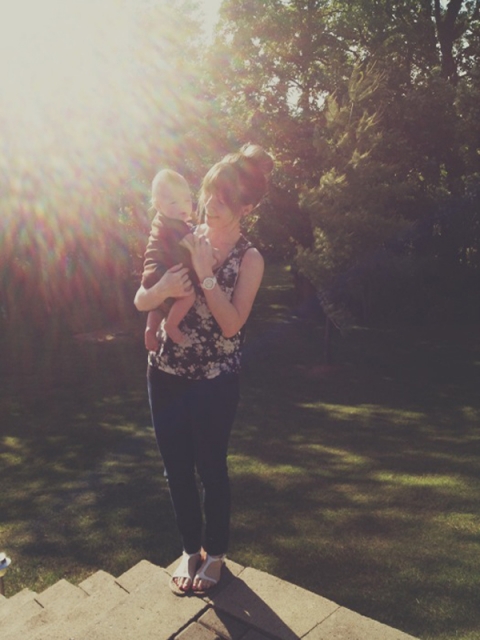 This post was inspired by this lovely lady with an awesome name ;).
Thinking: About my sis Abby. She landed an internship with Chan Luu for the summer in NYC. She just moved into an apartment with 2 other girls in Herald Square. Her apartment is right above a Forever 21. Talk about jealous! Although I do know being in a big city by yourself is pretty overwhelming and scary so I'm giving her all my love!
Eating: We hosted dinner for our small group last week and I made Hawaiian Haystacks from this recipe. I also added a green pepper and pineapple wedges to the toppings. They were delicious and healthy!
Listening: I started listening to country in the car when Jack is with me. Don't get me wrong I love me some Nicki Minaj and Rihanna but their songs don't have the greatest message for little people. I know he can't understand anything yet but I thought I should break my bad habits now. Jack already has a preference to Taylor Swift :).
Watching: The Bachelorette! I love that Emily did the show on her own terms. I just hope there's a guy in the mix good enough for her!
Loving: Brandy Melville My mom bought me a cute little floral tank there while she was in NYC moving my sister in. Gotta love moms.