As some of you may know, D and I live with my parents. Yes that's right. We are 28 years old, married, and live with my parents. Fun huh?
Well because we still own a home in AZ that we rent out and won't be selling for sometime, we figured it is a good temporary solution. (We actually have it really good – we have our own floor so there's plenty of room and of course free is always a plus! ) Well while we are trying to figure out if we should buy, rent, or stay put – I started getting antsy to do a little re-decorating on our borrowed bedroom (maybe this nesting thing??) My mom didn't mind at all and even bought some fabulous furniture for the room to help get us started (scroll way down to see). It is FAR from done but I wanted to share a little inspiration for what I want to do.
Here's the before picture: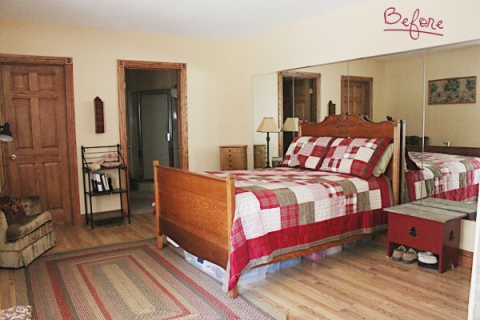 While it is cozy and rustic for a Minnesota visit, not really my style to live in every day. I'd like the room to be lighter, brighter but super cozy while maintaining a rustic feel. I love pops of color which hopefully you'll see in the furniture and art I pick. Here's some of the inspiration behind my plan…
Here's some items I have already to help get me started…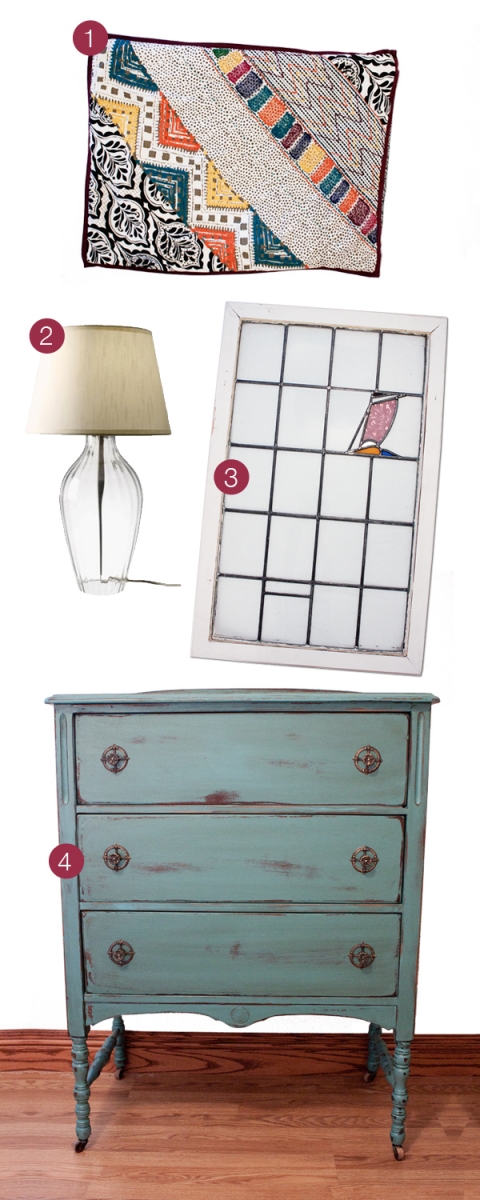 1) Anthropologie Pillow Shams (I already had these from my old guest bedroom and I LOVE them)
2) Ikea Glass Lamp
3) Reclaimed Window which was a hand-me-down from a friend
4) One of the pieces of furniture my mom bought. She got it at Gold Rush – a big antique fair in Oronoco, MN every summer.
Can't wait to work on this and share the results with you!!