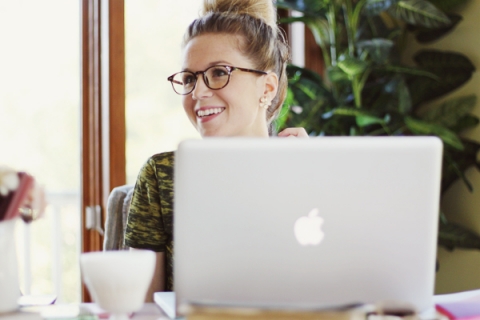 This blogger did a post like this and I thought I'd follow suit.. here's 10 things about me:
I'm happiest when… I'm cooking Saturday morning breakfast with D or spending much needed girl time with my sisters.
The best place to be in the summer… boating on a Minnesota lake.
I could spend the whole day… thrifting with friends, watching reality show marathons, or dancing in my house to Rihanna.
I always wanted to be… a lawyer. Pretty much so I could wear fancy business suits, look really important, and boss people around. But seriously… I always wanted to be successful in whatever I did both in work and relationships.
Favorite thing about my house… well MY house is in Arizona and is being occupied by a lovely family so my favorite thing about my PARENT'S house is their sunroom because it's bright, open, and feels like my space.
For inspiration I… pin, go on a walk, or visit Anthropologie.
It's worth the splurge… my DSLR, Chanel glasses, and my whittle doggie Talullah.
Words I live by… "Life isn't about finding yourself. It's about creating yourself."
Day I'd love to live again… my wedding day. So cheesy but the day was so happy, perfect and FUN.
Brings out the best in me… sunshine, heels, Jesus, a really good song, meeting new people, and helping others succeed.
Tag! You're it!