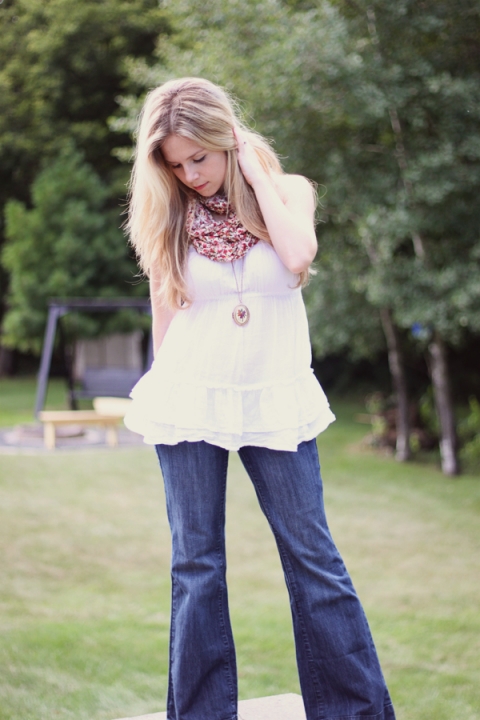 5 things…
1) I've been slacking real bad on the fashion friday posts. I'll try to do better.
2) I discovered err… actually Abby discovered the best gum in the entire world. Orbit Strawberry Remix. I'm chewing it as I write. Yes I'm that good at multitasking.
3) I'm back to taking FF photos with me, myself, and my remote. This makes me sad because it's yet another reminder that my summer love (aka Abby) is gone.
4) Yes I am wearing a scarf in the summer. It's a summer scarf, OK?
5) I parted my hair in the middle. I haven't done this since high school. I have to remind myself not to tuck both sides under my ears otherwise I will LOOK like I'm in high school.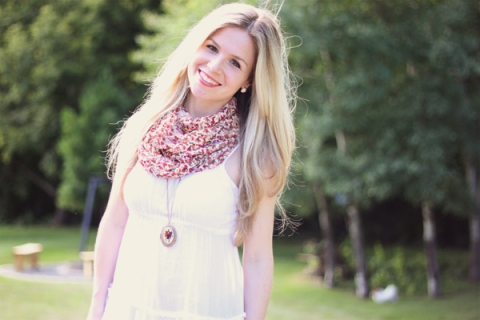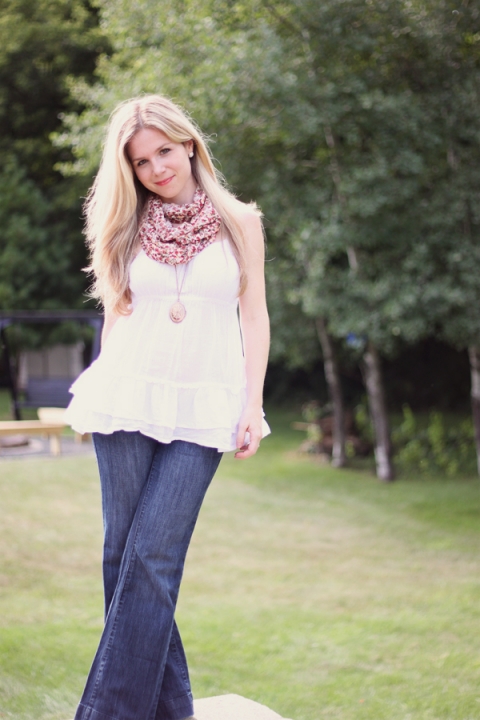 I'm wearing..
White Tank: Target
Wide-leg Jeans: Forever 21
Scarf: Local Boutique
Pendant Necklace: Forever 21
Earrings: Gift
Platforms: TJ Maxx
Happy Friday everyone!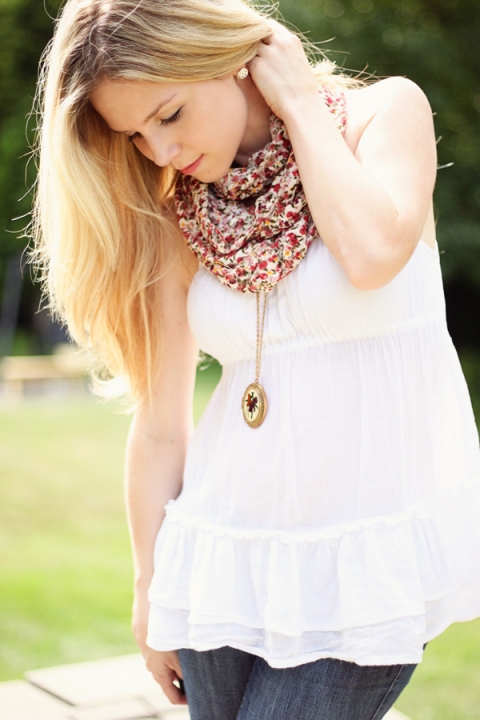 p.s. I am still going to post Part 3 of Our Love Story today so be looking for that 🙂 Go read Part 1 and Part 2 to catch up.