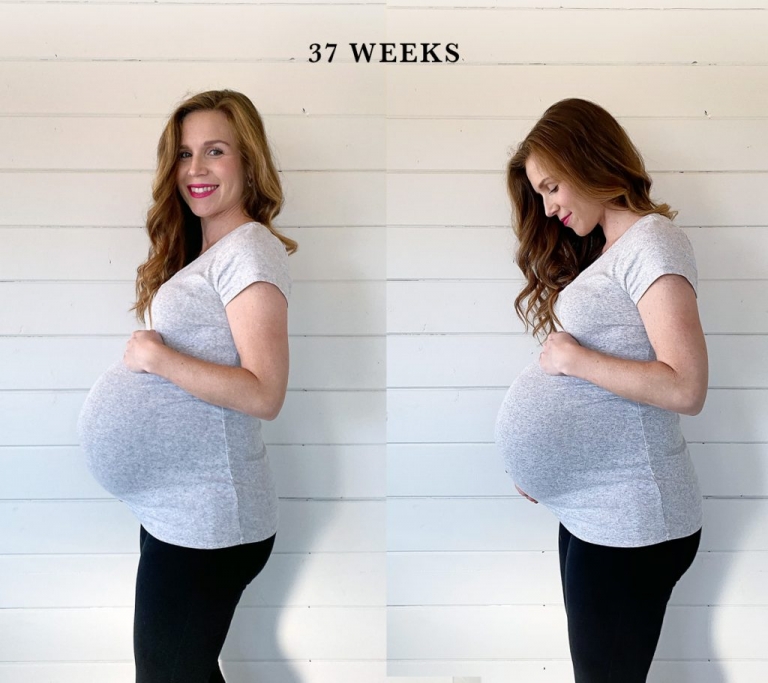 I'm nearing the end and feeling huge! Other updates:
Up 25 lbs
I'm measuring 2 weeks ahead now!
We're still undecided on his name but we have our top 3 favorites!
The baby is the size of a head of romaine lettuce.
Sleep is difficult these days, I have to wake up to turn over and this is the first time I've experienced PPG (pelvic groin pain) which has been pretty uncomfortable!
---
Dear Baby,
We are getting everything ready to meet you and at the same time preparing for Christmas! The boys and I were happy to get a tree early and start decorating before December 1st. So far the boys disagree on what to name you so good thing it's up to us! You are super active – especially at night but I don't mind because it's reassuring to feel you move and know you are doing just fine. I've had 2 dreams that you looked like Liam and the last one you were very friendly and waving at everyone haha. We can't wait to see your little face!
Love, Mama