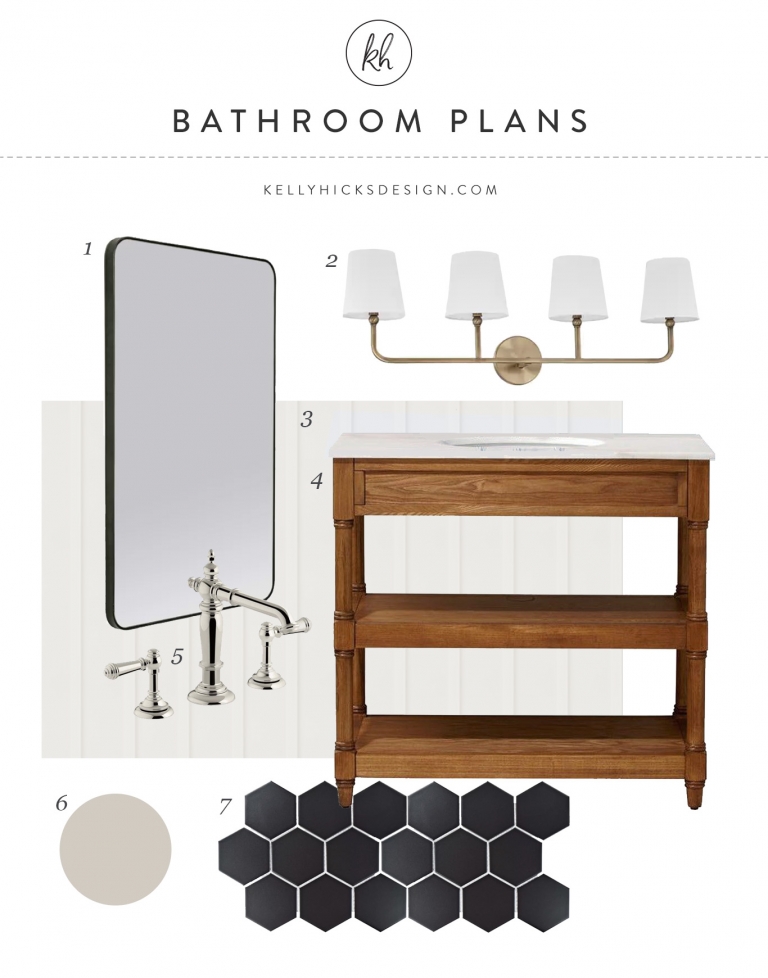 We are getting settled in our house even though there are several projects that still need to be done! One of those projects is our half bathroom which we are doing ourselves (besides the tile). Dustin put up the board and batten and installed the toilet this past weekend! I still need to buy a faucet and then he can get that running too. While I loved the faucet above, the price tag is much higher than I'd like. I will probably end up with this one or this one. I just ordered the mirror so we're also waiting on that to be delivered.
What do you think of the plan? I'm loving how the black hex tile turned out! Next I want to pick out or create some art for above the toilet, add towels and accessories to the shelves, and my sister suggested a little vintage rug. Maybe when I feel more ambitious, I'll even wallpaper above the board and batten. ❤️
Here was the BEFORE: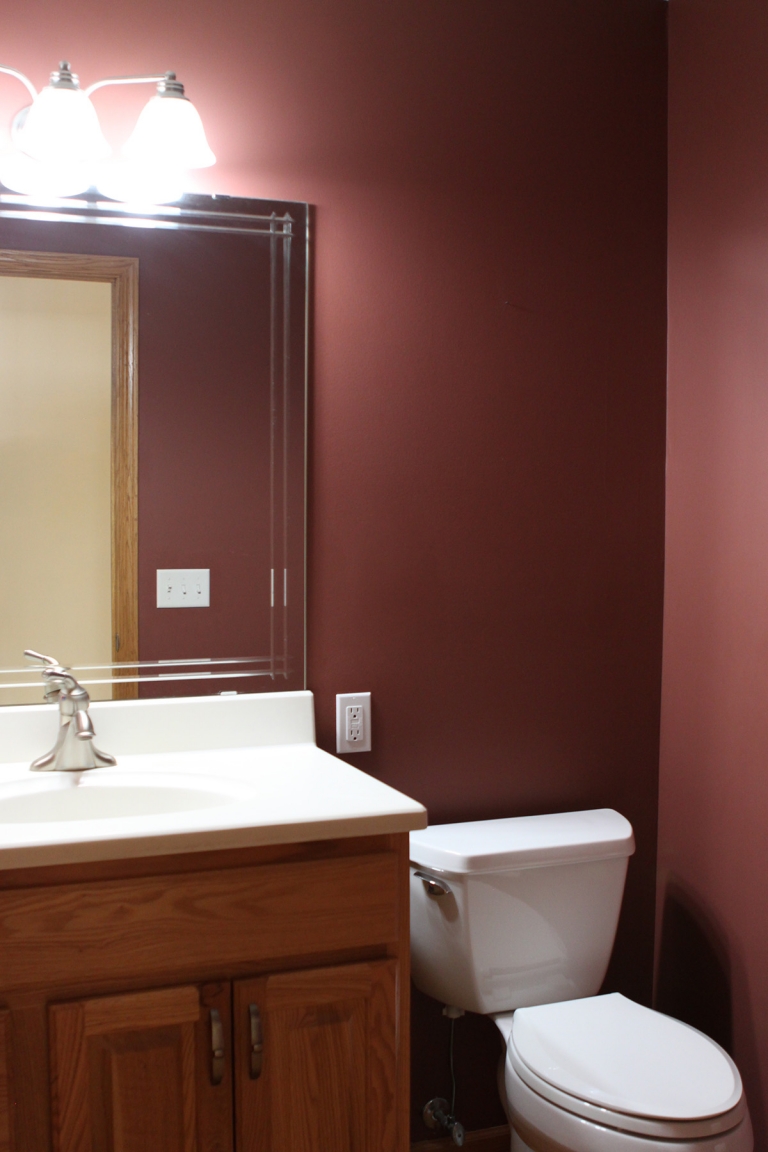 PROGRESS: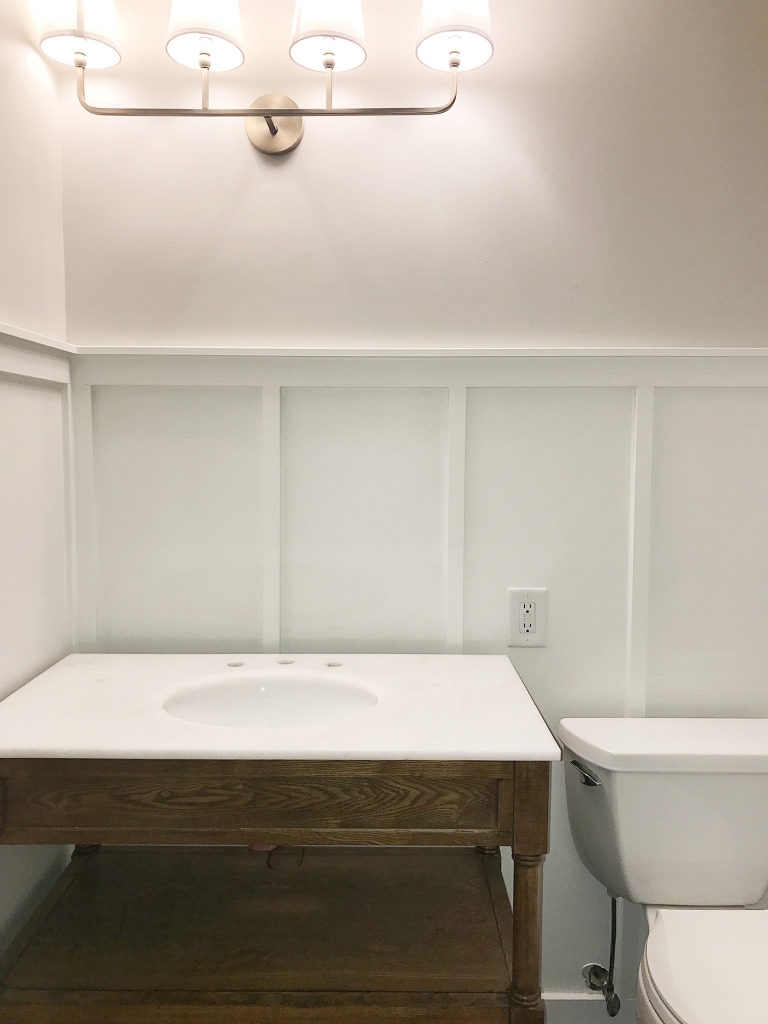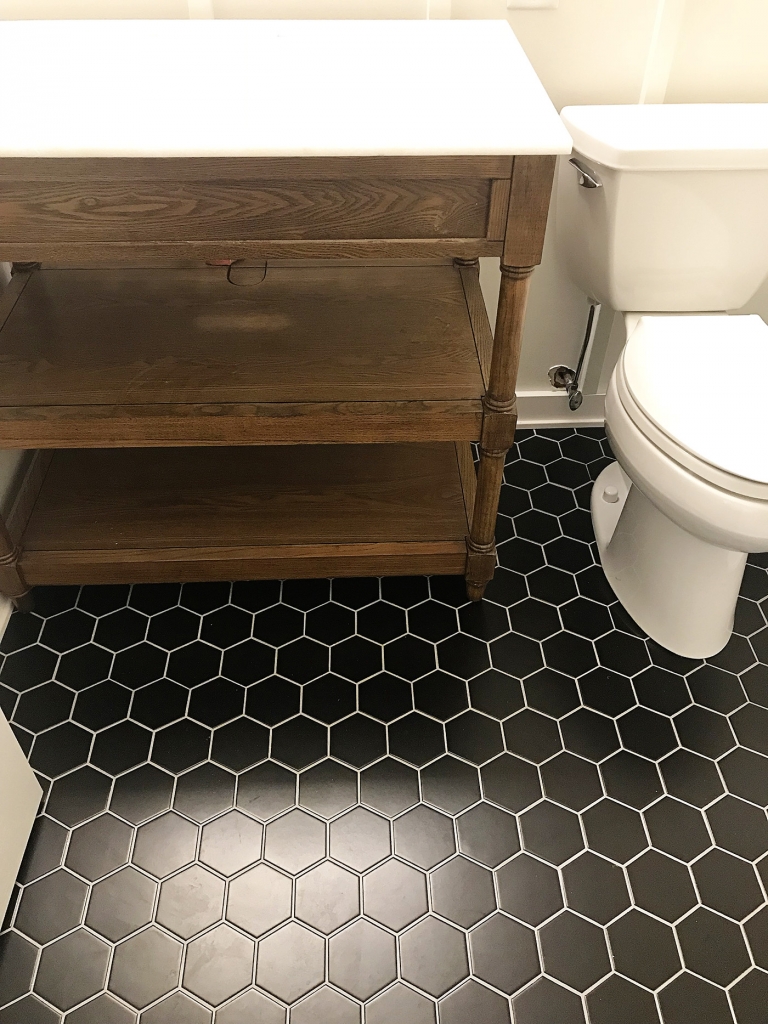 I snapped these with my phone but when it's complete, I'll take some more high quality pictures!