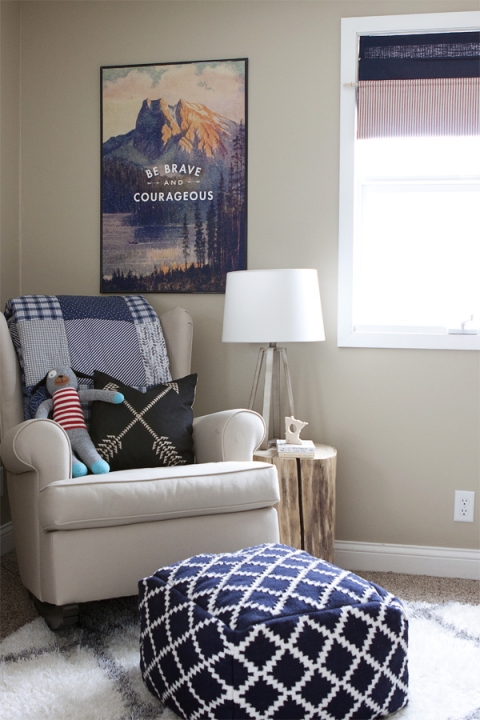 Welp now that Liam is almost 8 months old, I thought it was about time to share this space with you. If you follow along, you may remember us working on this space. It used to be a feminine vintage guest bedroom, then it was a big mess and finally we started turning into a little boy's nursery with a wood feature wall. I knew I wanted a wood wall with a slight twist because we did one in Jack's nursery too. And then I saw this in the pottery barn catalog and it became our jumping off point. I knew I wanted the nursery to have a similar rustic style as Jack's but feel a little more modern. I also wanted it to have some of the same elements as Jack's room in case I ever wanted to combine their rooms so I chose the animal busts, animal prints, metal monogram, and another handmade quilt made by my mom.
Sometimes it just takes awhile to get all the final touches. I went around and around about what to do for window coverings because what I really wanted were roman shades but geez they are expensive! I just couldn't justify the cost. So my mom and I talked through other options. We ended up with our own solution that looks like a roman shade and closes completely but for only $50. Yay! I may have to do a separate post on that. You guys also helped me pick the light! Thank you! I went with the pottery barn one and I love it. The last few things I added were the Be Brave & Courageous print, the arrow pillow, the metal baskets on the shelf, and the knit dog (Liam's Christmas present) :). I love how it all turned out, it was a fun project!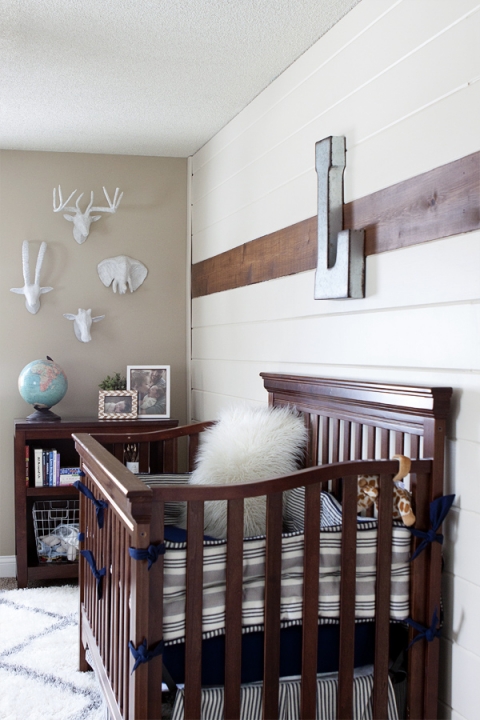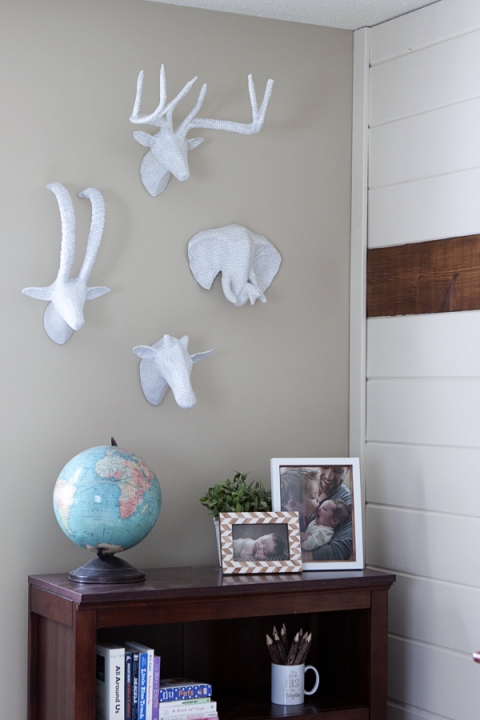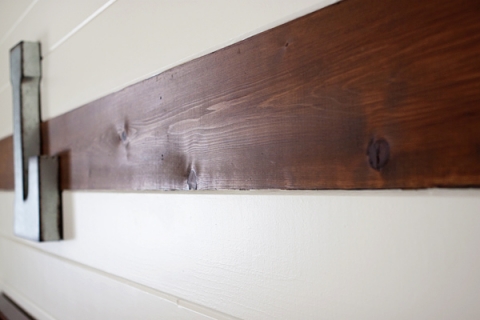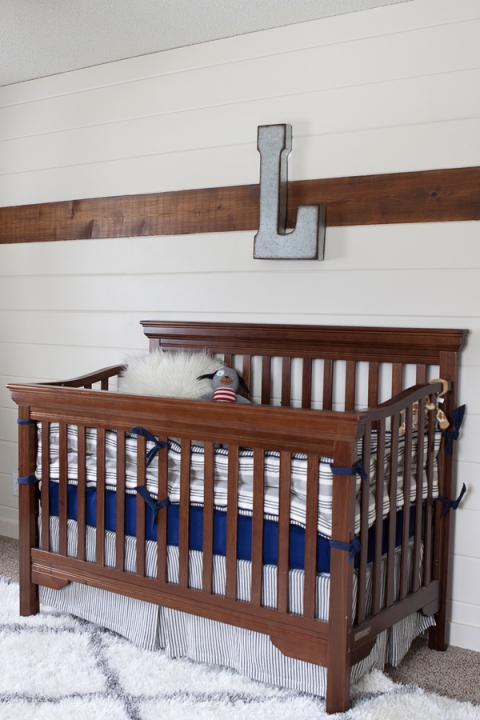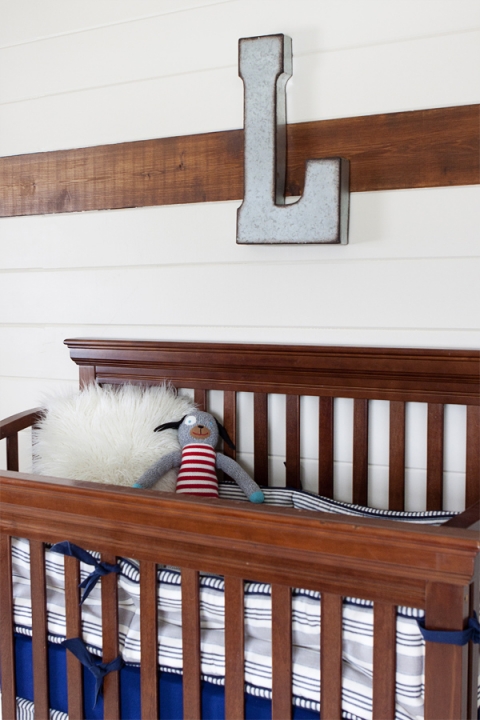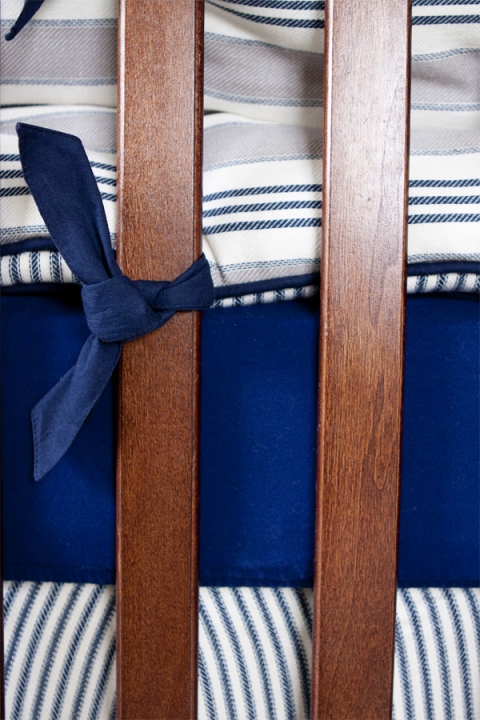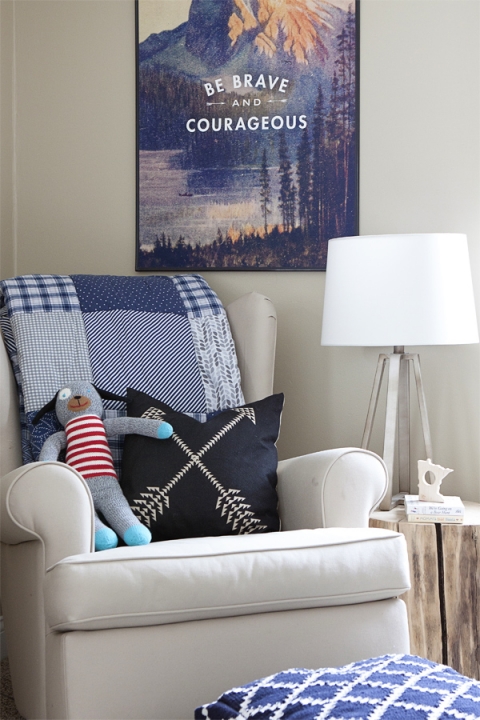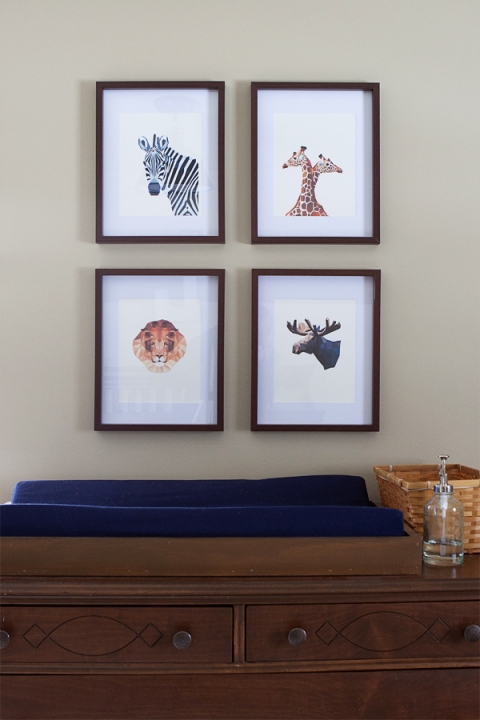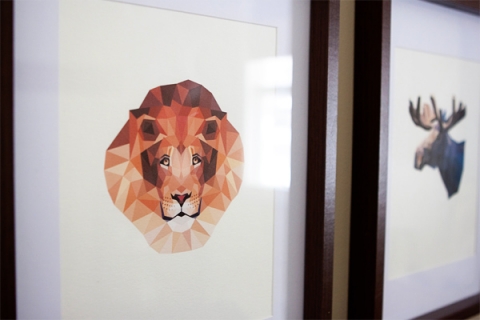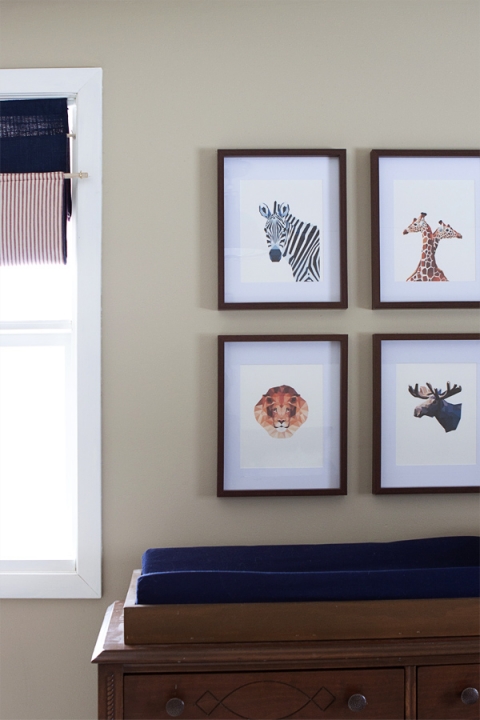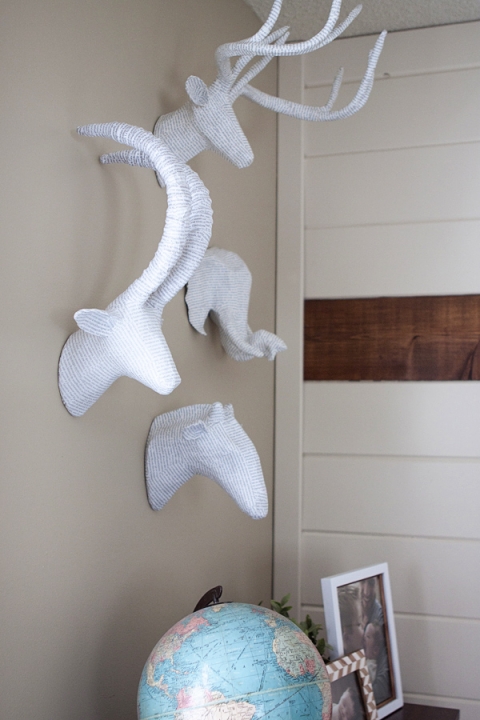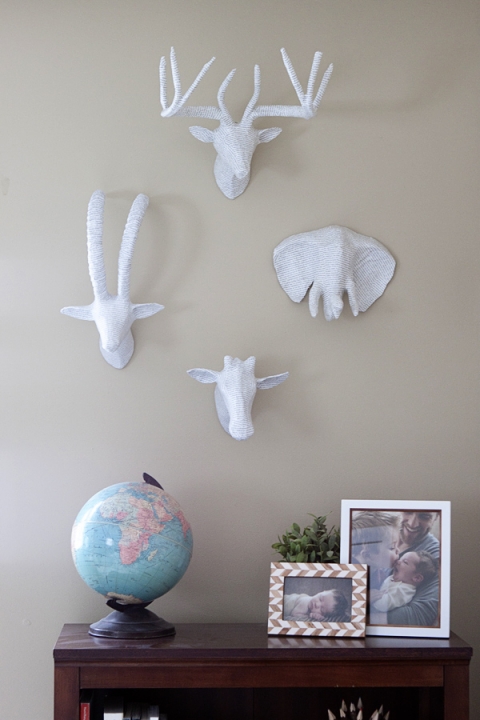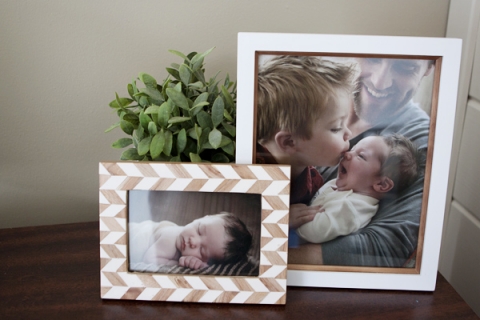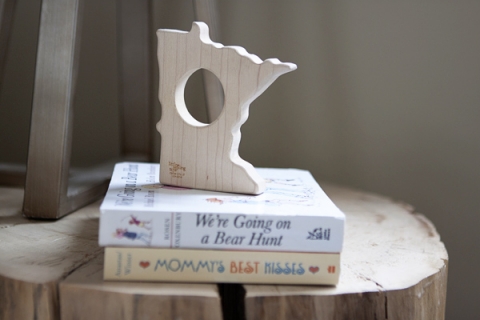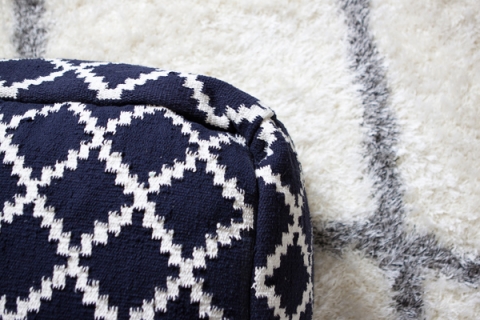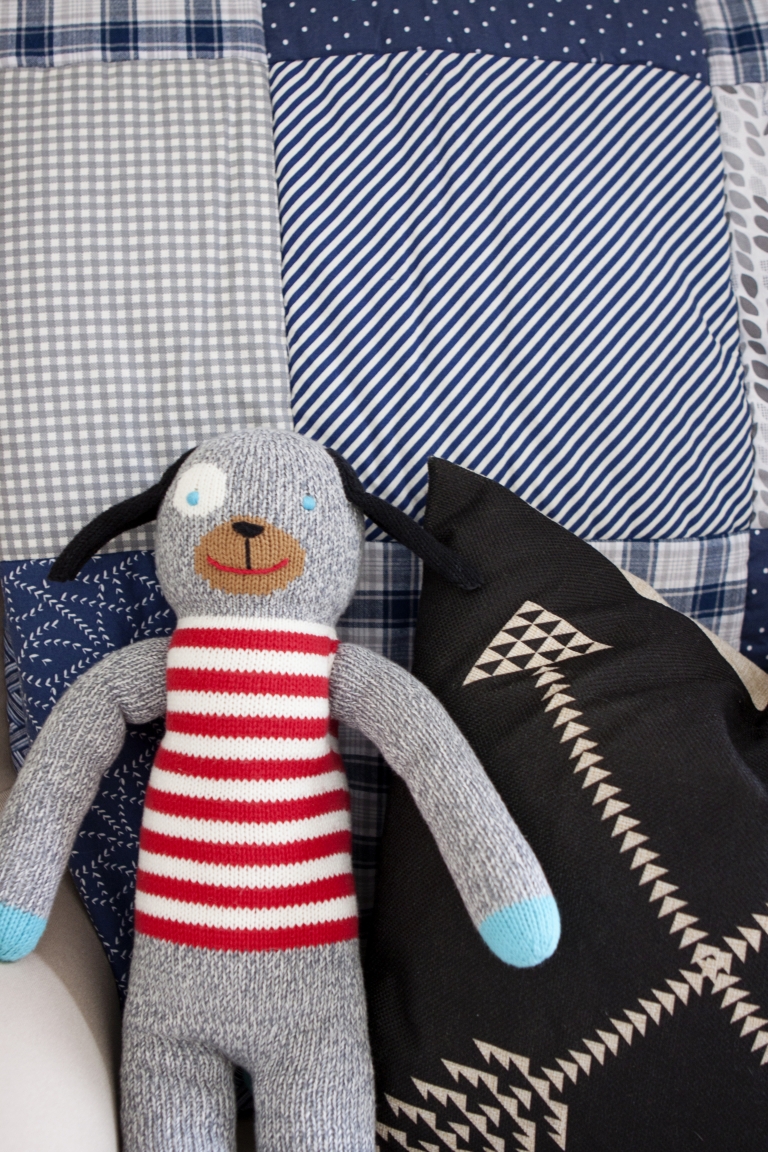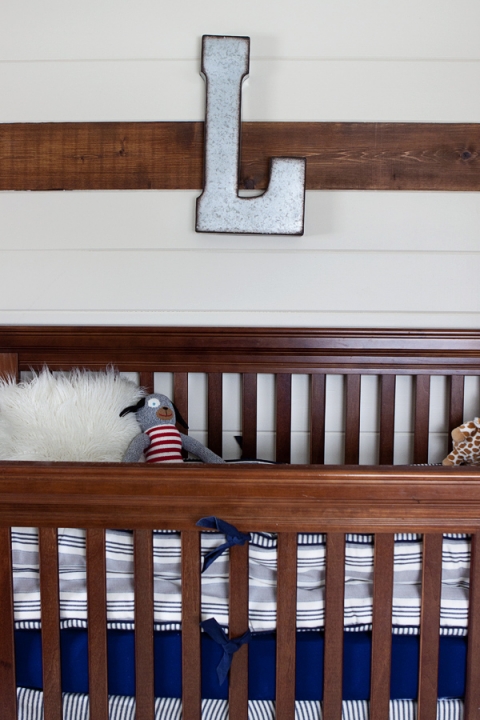 Psst I just realized the shelf is dusty haha. Ah well!
Source list: Wood wall: Home depot + the hubby // Crib: Shopko // Bedding and animal busts: Restoration Hardware // Monogram L: Hobby Lobby // Bookshelf, frames, lamp, and poof: Target // Rocker, ceiling light: Pottery Barn // Changing table: Thrifted // Rug: RugsUSA // Arrow pillow: Brickyard Buffalo // Quilt: Handmade // Andiamo the Dog: Blabla // Globe: Thrifted // Animal prints: Tiny Kiwi Prints // Wall color: Tobacco Leaf by Martha Stewart // Wood stump end table: From a friend, refinished by the hubby