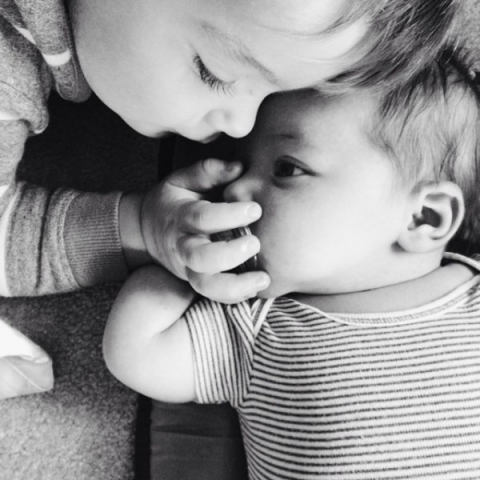 Everywhere I go people have been asking, how is having 2?? Here's a little glimpse:
Forgetting the toddler's shoes
Taking 2 hours to get out of the house
Only crossing off 1 thing on the to do list Tossing out the to do list
Singing Daniel Tiger
PB&J everyday
Crashing at 9pm
Diapers, diapers, diapers!
Coffee, coffee, coffee 🙂
Repeating "Be gentle! Stop smashing your brother!"
Deep breaths
Laughs
Cries (not just the babes!)
Let me tell you, it's no piece of cake… but it's not all chaos either (thank goodness!) Some days are easy, some days are hard, some hours are chaotic, some hours are peaceful, some minutes are frustrating, some minutes are precious. It's all a learning process but I am so grateful for these boys. They sure are going to keep me on my toes (and knees!!).