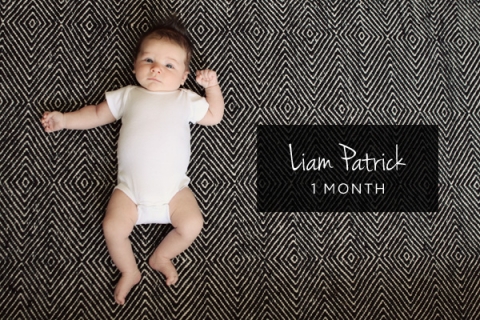 We've made it through 1 month with this little nugget! I can't believe how much I love and know him already. He is still waking up every 2-3 hours to eat but we did have a 4 hour stretch the other night so I'm hopeful! With Jack I let him naturally fall into a schedule and routine and I will probably do the same with Liam. I think there's a little less stress that way but I do envy Mamas that set a schedule right away and have their babies sleeping through the night!
Liam overall is a sweet little guy who loves being swaddled, mornings, his play mat, his nuk (when he can keep it in his mouth!!), and being talked to. He gets so still when you talk to him and it's probably the best thing ever when he coos and smiles back! He is a good eater just like his brother was which leaves me sore often but I am thankful to be able to nurse him exclusively so far. I'm sure I will have to supplement eventually when he starts daycare.
If Liam is crying or upset it's usually because he wants to go to sleep or he's not being paid attention to (aka in the car or when I'm helping his brother!). He really does like to be where the action is even though he can't take part. He is a squirmer and D calls him Houdini because he always seems to get out of his swaddle. The best days are when we get to nap together and I'm trying to cherish this time because I know it will be a blur when I look back on it.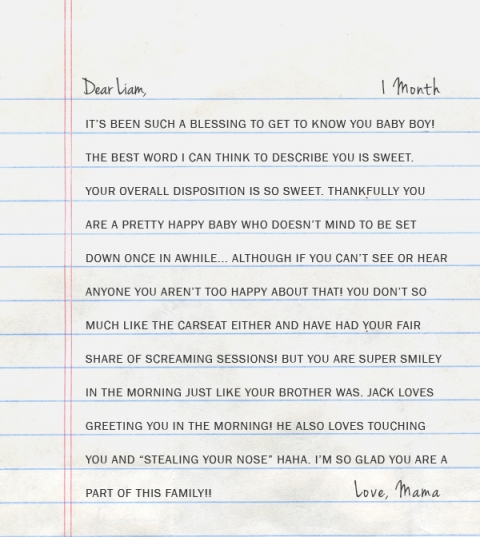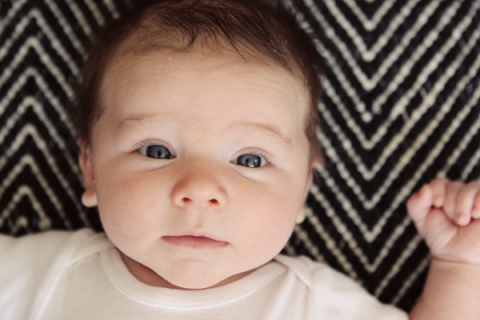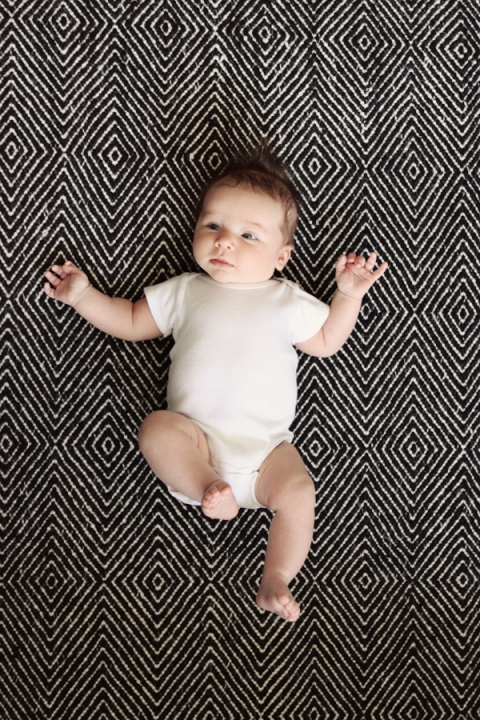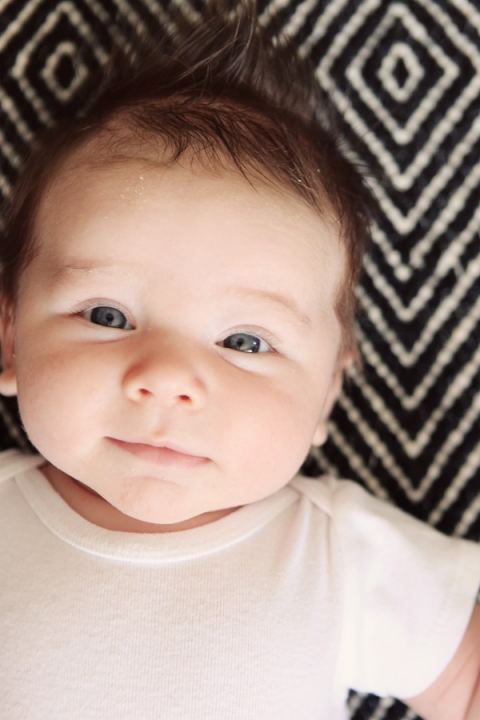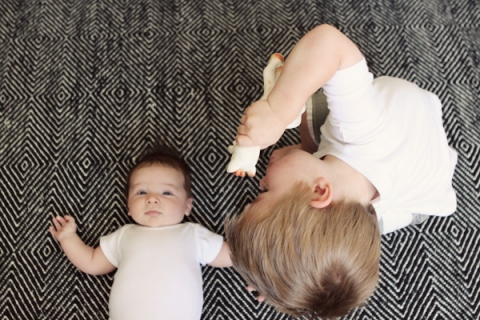 And an outtake! haha