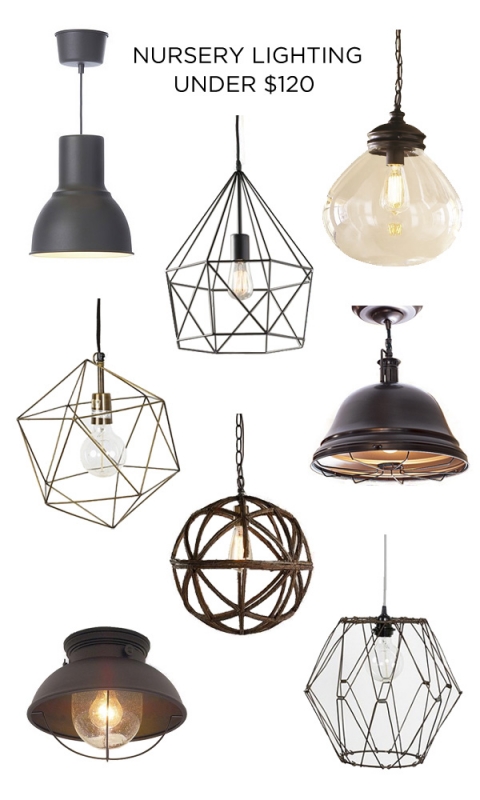 1 // 2 // 3 // 4 // 5 // 6 // 7 // 8
I have a problem with commitment. Over the years I think my indecisiveness has gotten better but not when it comes to decor for my house! Sometimes I just can't seem to pull the trigger because it involves A) Spending money and B) Committing. What if I change my mind?? What if I find something cheaper?? And so, a lot of my home projects either go unfinished or until someone forces me to make a decision. Hence the lighting for the nursery. I had my eye on this light from World Market so when I got a call from my Mom and sister that they were at World Market and could get the light for 35% off, I told them to buy it for me. When my Mom brought it home, it was huge! Oops I guess I have no concept of dimensions.
When my Mom suggested it go in our dining room instead, I LOVED it!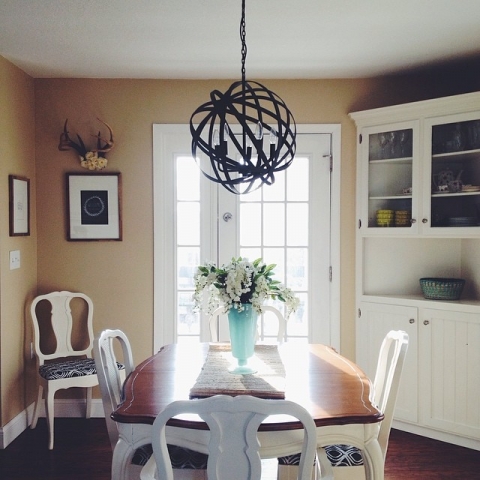 BUT… I still have no light for the nursery. Now that you all know what the nursery kind of looks like, please help me decide! What light do you like best??