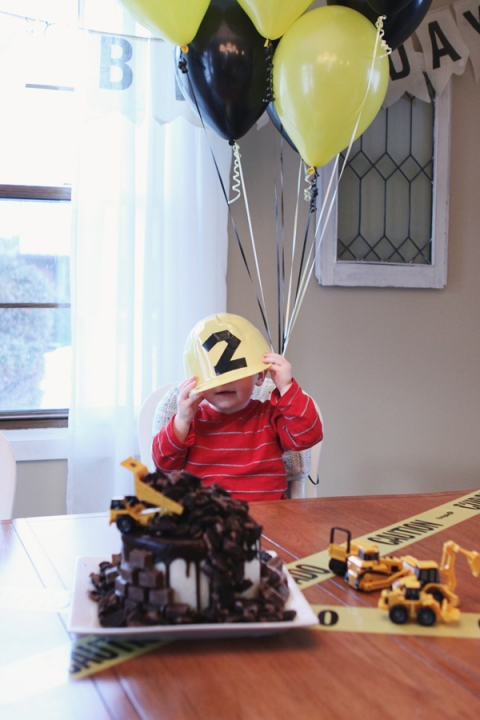 Jack thoroughly enjoyed his construction themed birthday party… as you can tell in the photos below! We just had a small gathering with my family but that always feels like a lot of people in our house! We ate Jack's favorite meal – lasagna and he ate like a champ.  He got a mini Ikea kitchen from Mommy and Daddy, and LOVED his construction-zone cake. We all doned yellow construction hats and had the best time singing and clapping Happy Birthday to him. He knew exactly how to blow out the candles and loved all the attention. That night he wanted to pray for "birthday cake" and "big trucks". haha
How much fun are birthdays with little people?!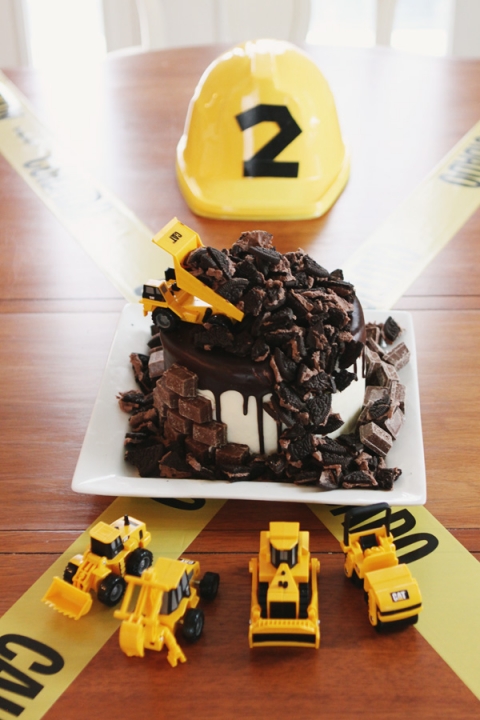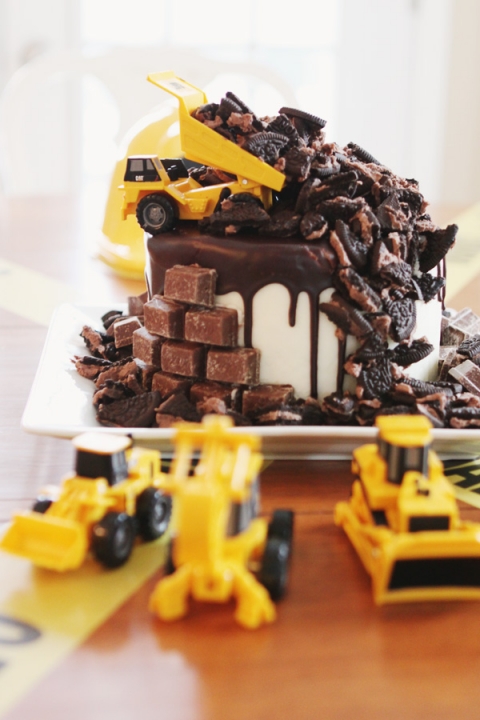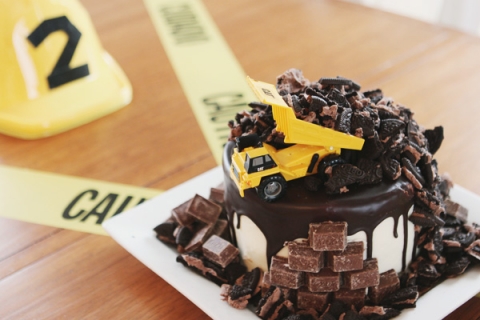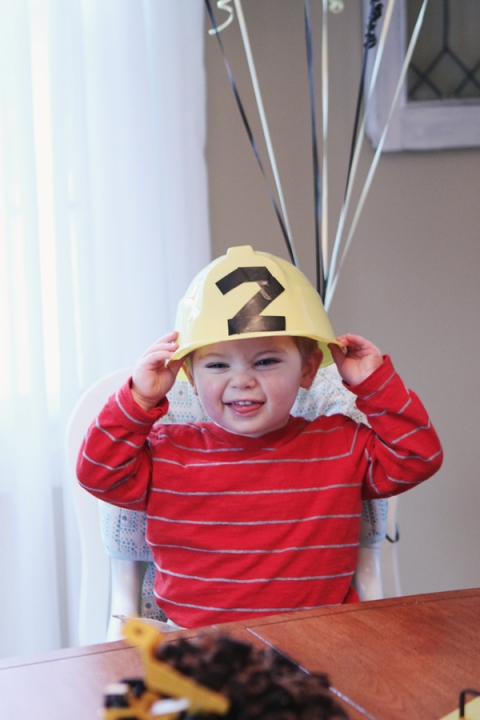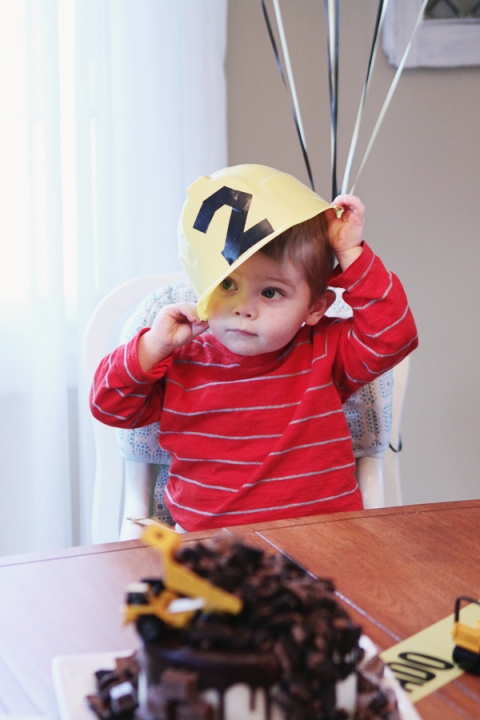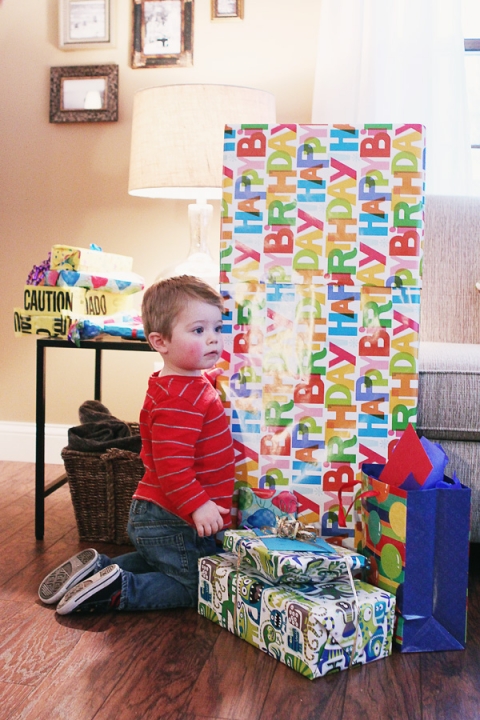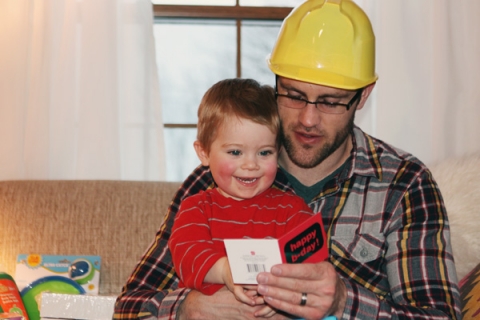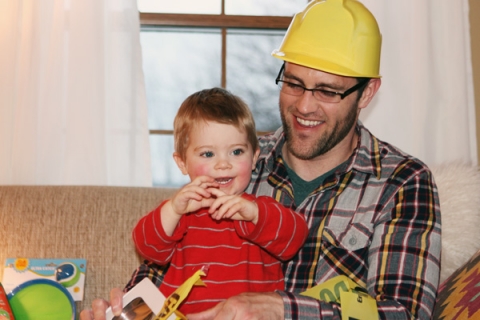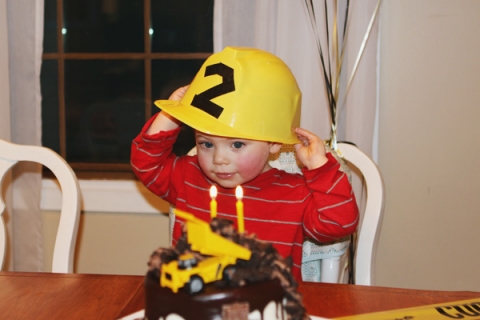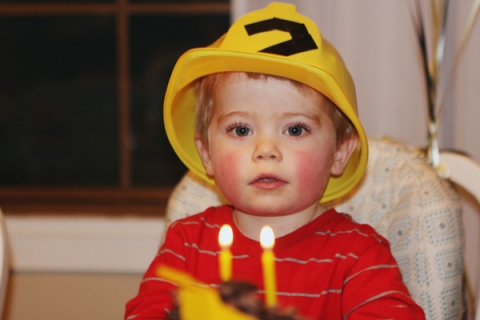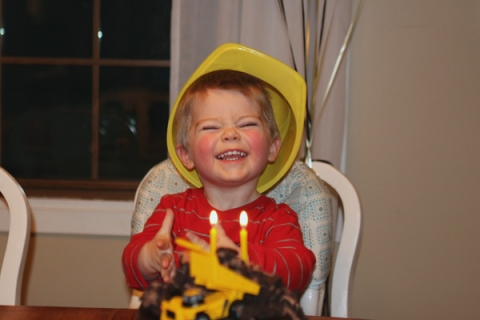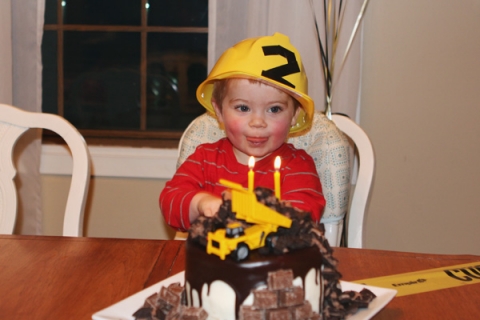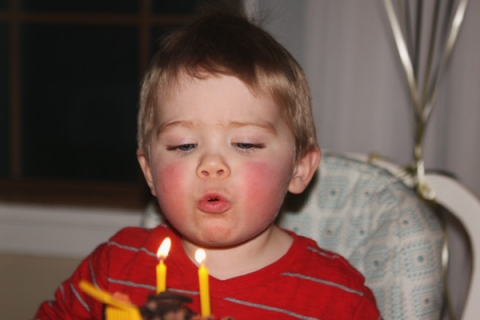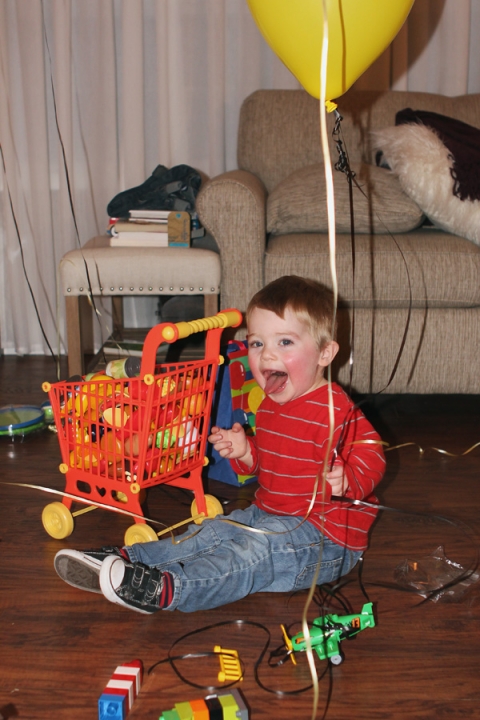 This picture just about sums up his mood that day! I can't believe I have a 2 year old!