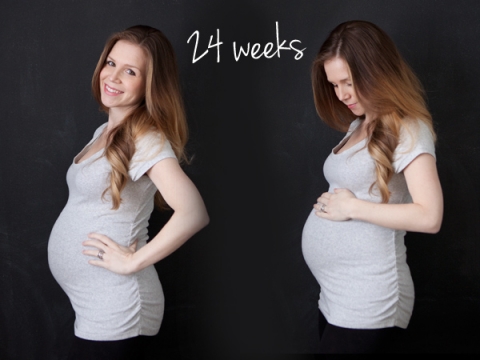 I had a doctor appointment today and am measuring 2 weeks ahead but everything looks good and Baby's heartbeat is strong! Praise God! So nice for a little reassurance.
Funny the little differences I've noticed doing these baby updates this second time versus the first. I did baby updates with Jack every 2 weeks, my hair is perfectly done, and I felt weird calling myself "Mama". This time I feel comfortable with that title. I don't have a ton of time to prepare for these posts so my hair is usually half done and I decided to do them every 4 weeks instead – mainly for my sanity. haha I've also find myself less stressed about every essential I "need" and feel a lot more prepared for the newborn stage – especially preparing my expectations (basically it's going to suck for awhile haha). But it's nice not to feel like a fish out of water being a brand-new Mommy. I know some of coping mechanisms and how (for the most part) to stay calm when there's a screaming child. The one thing that adds a little twist to that is that now there will be 2! May God grant me lots of grace :).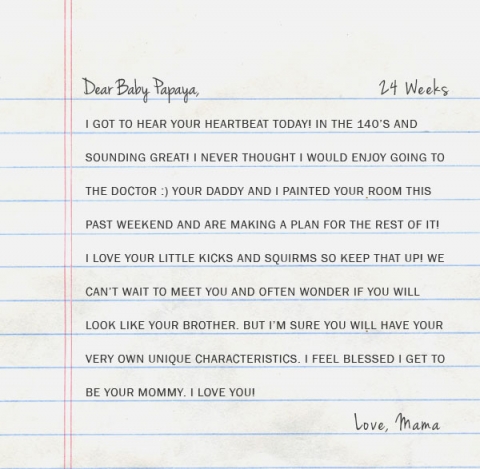 I hope this baby knows there may be less updates but not less love. As my friend told me after having her second, your heart doesn't split in half, it grows bigger!
And here's me at 24 weeks with Jack.