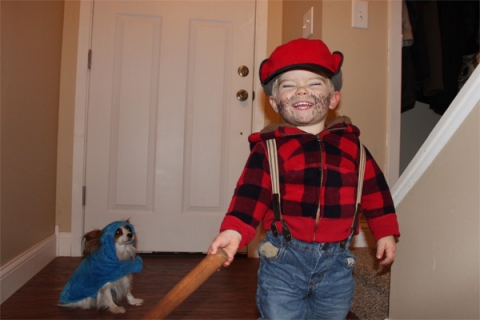 Hi friends! I'm back! How was your October?? Mine went so fast and I can't believe my little blog fast is already over. It was really refreshing taking a break and I almost thought about not coming back but realized I would actually miss documenting our lives over here. I also did not pick up by camera once prior to last night so give me a break on the photo quality. I was going for low maintenance and used my on-camera flash for all these. Either way I'm glad I picked it up again and documented Jack's Halloween this year. It was much more eventful than last year…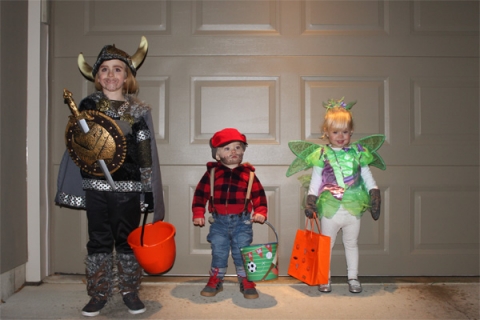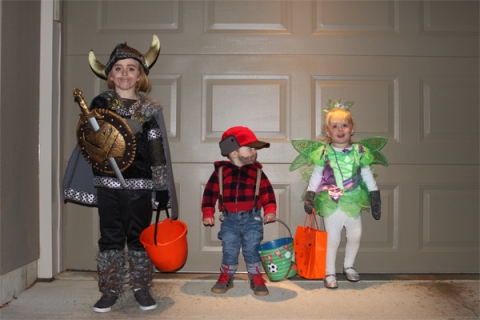 Jack trick-or-treating with his cousins. Babe the blue ox stayed home ;).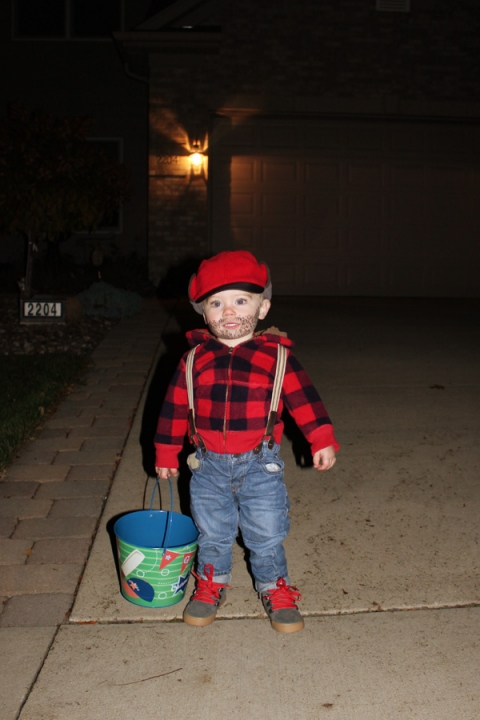 My little lumberjack wanted to do everything himself. Hold the bucket, pick out the candy, and walk from house to house (although he's a little slower than his cousins so he was mostly carried!)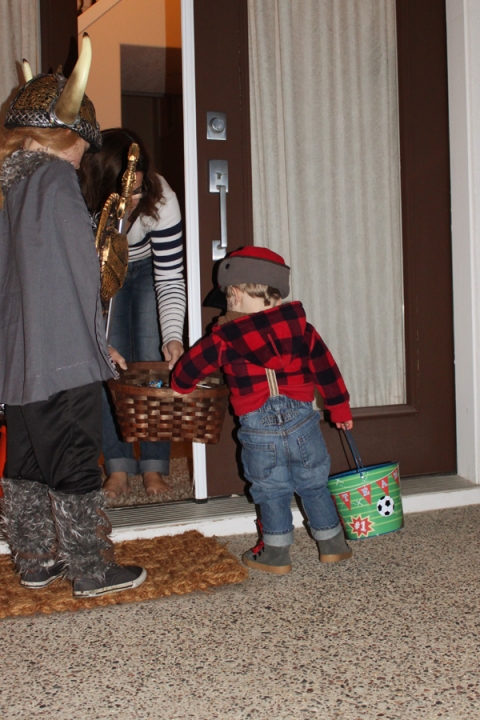 He sure got the hang of it thanks to Viking William's help.
William persuading the other 2 to knock on the doors: "Come on guys! Don't worry, it doesn't cost any money to go trick-or-treating!!"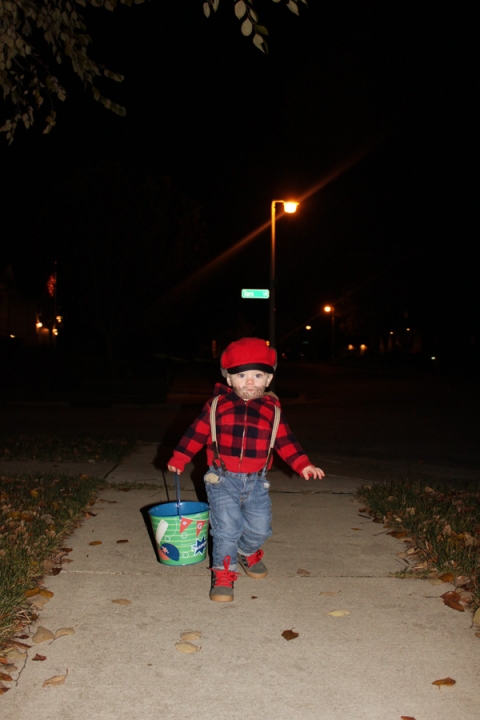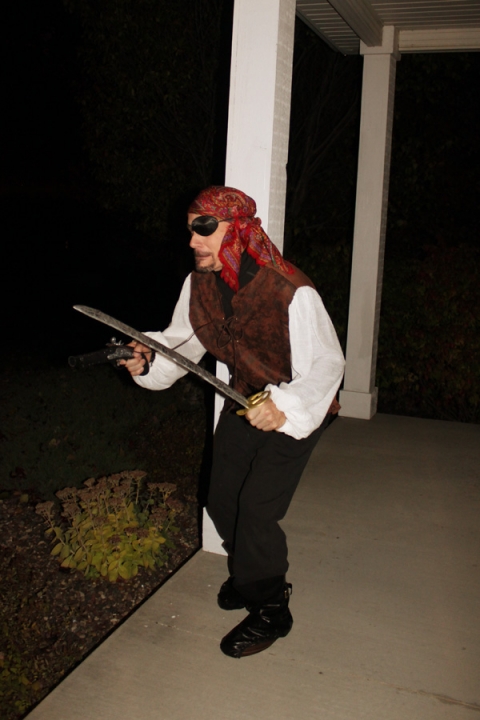 Then we headed to my parents but were ambushed by a pirate!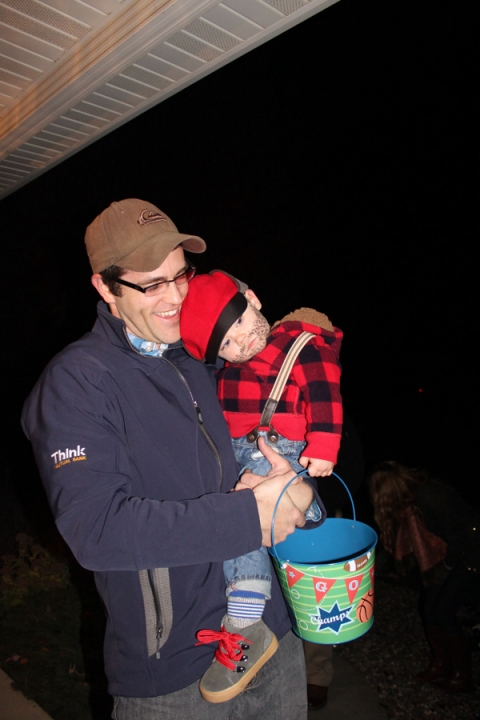 The lumberjack wasn't too sure about that pirate.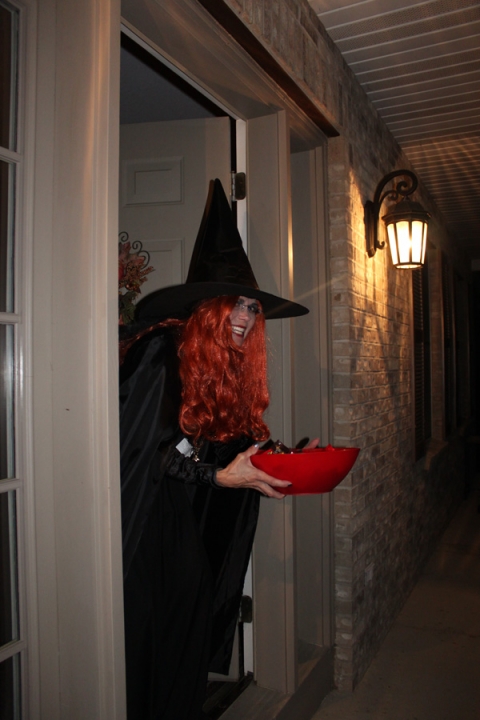 It got a little scarier when a red-headed witch answered the door!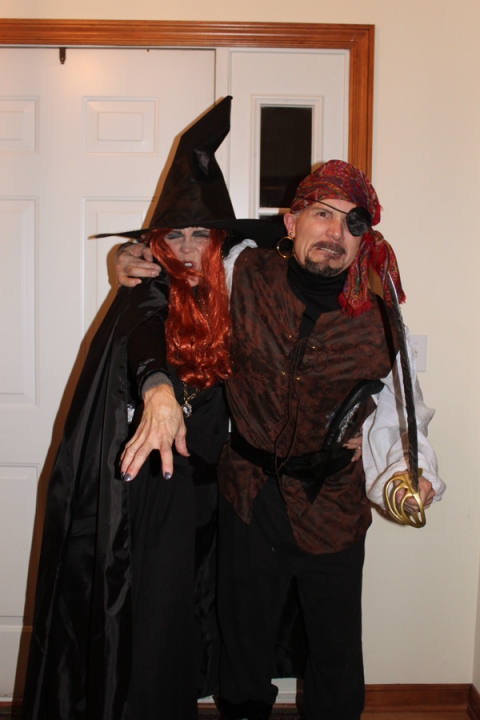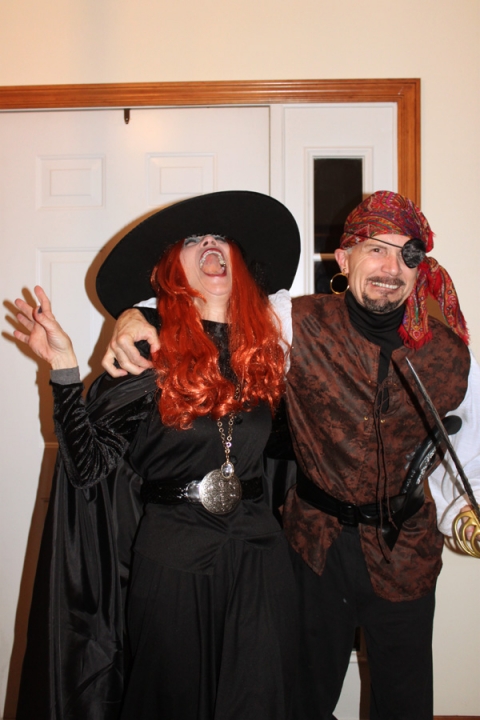 Am I seriously related to these people??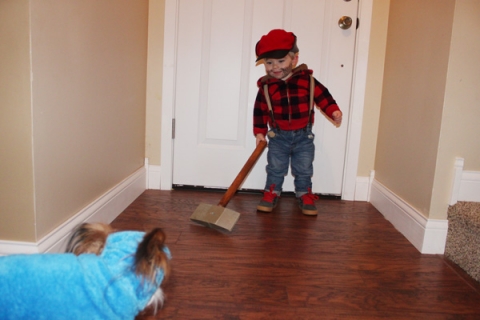 Babe the blue ox did not appreciate Jack's ax.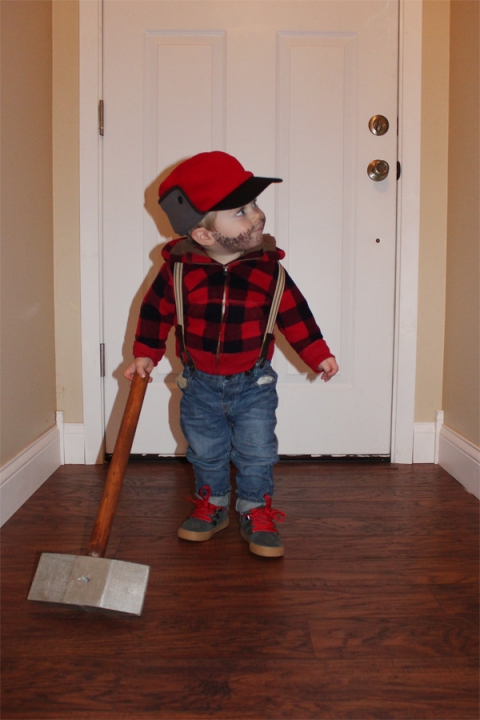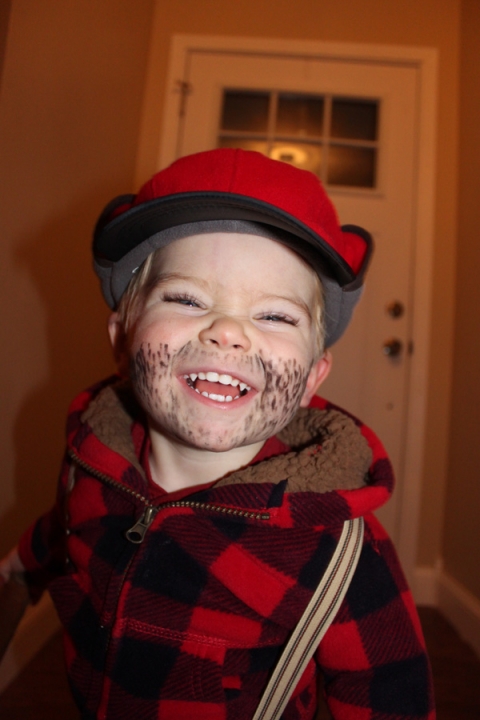 Hammin it up for Halloween! He had a blast this year and it made our night to dress him up and see him have fun. I hope you all had a happy and safe Halloween!
And just because I've seen that stinky face somewhere – here's one of me as an angel circa 1985 :).