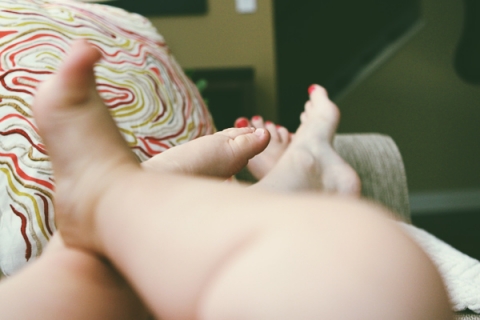 We've been keeping busy over here with lots of projects and fun events sprinkled in… just the way I like it. We always have time for a little cuddling and reading books though!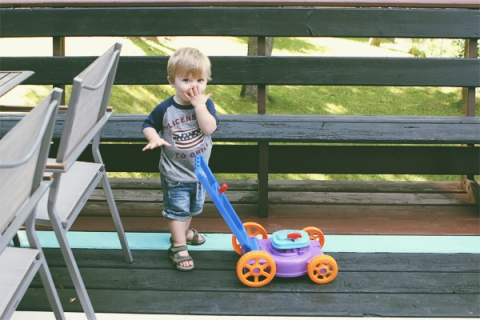 Blowing kisses. "MWAH". Also someone is a little obsessed with the "law moo".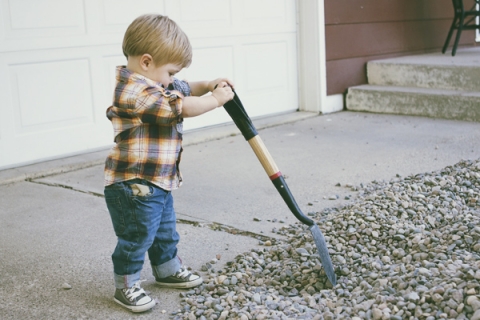 We are working on some landscaping in our front yard so there's a huge rock pile in the middle of the driveway. This is thrilling if you are 1 year old.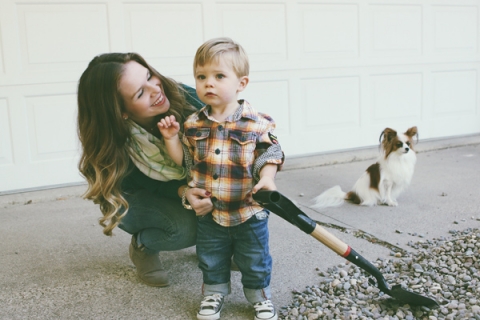 If only he would stop eating the rocks.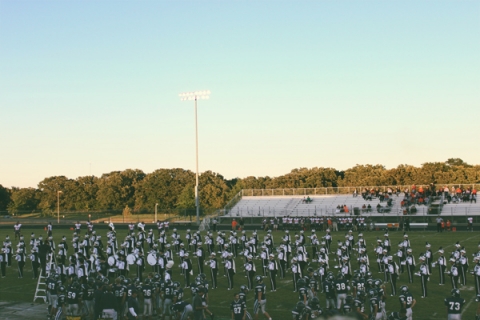 Last weekend we took Jack to his first football game at my old high school.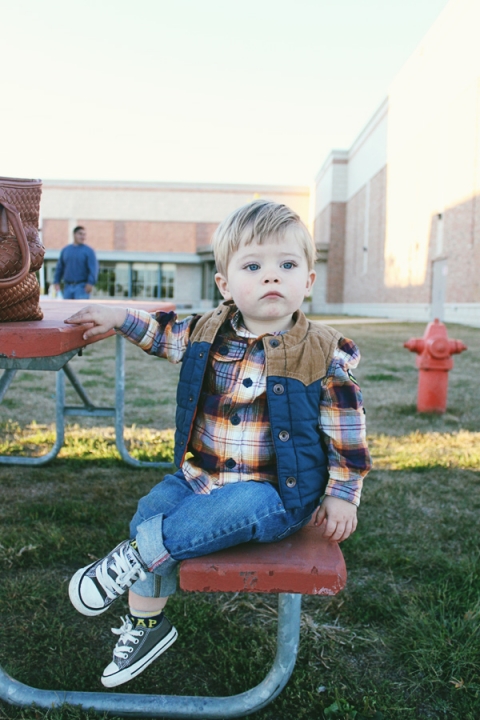 He was enthralled with the band. Every time they would stop, he would say "uh oh".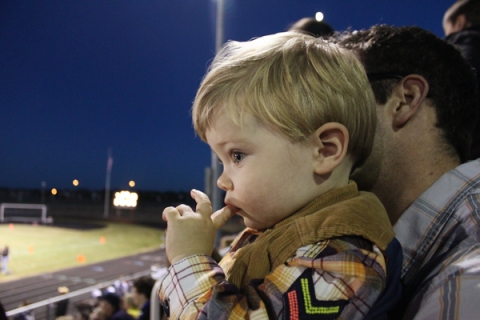 He loved watching the ball. And kept pointing and saying "foo ball".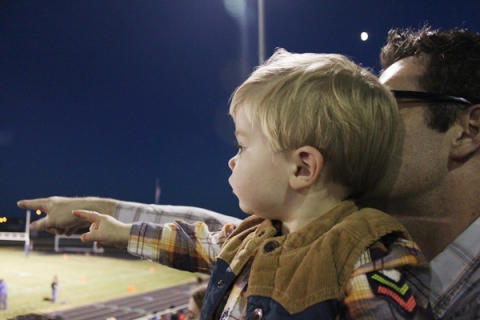 He even liked the dance team (my favorite part!) Made me miss my dancing days.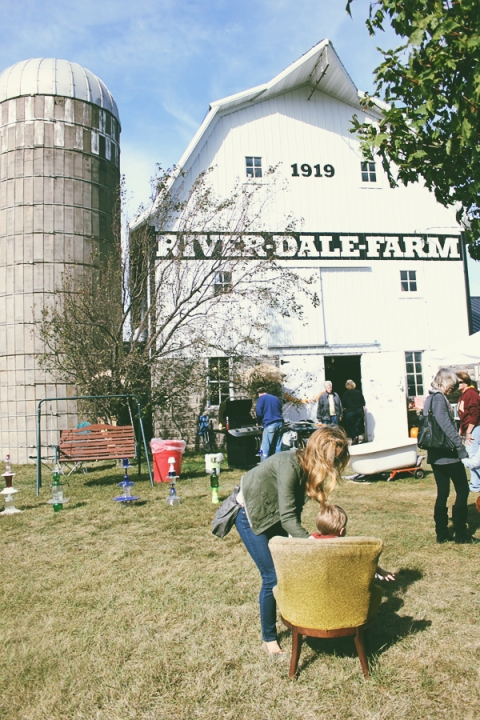 Last Saturday we went to a new flea market called Riverdale.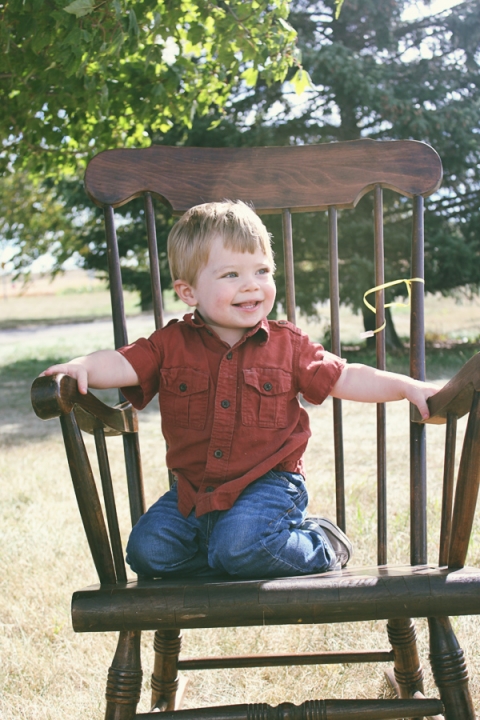 The littles made it very hard to search for finds but we took turns looking and luckily there was lots of room to run!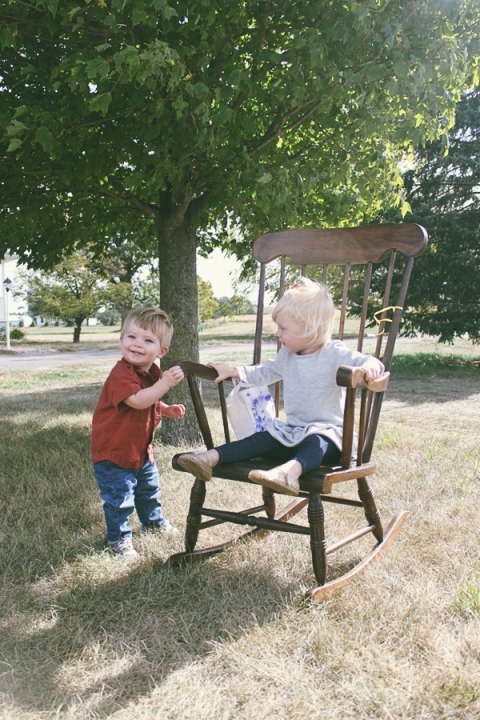 Jack loves his cousins. He asks to play with "Ella", "Hannah", and "Bubbie" every single day. If I ask him if he's going to see his friends he names all of them. It's adorable :).