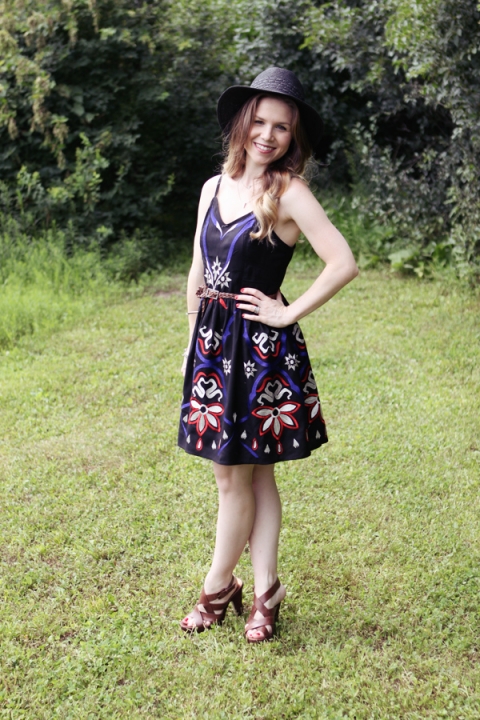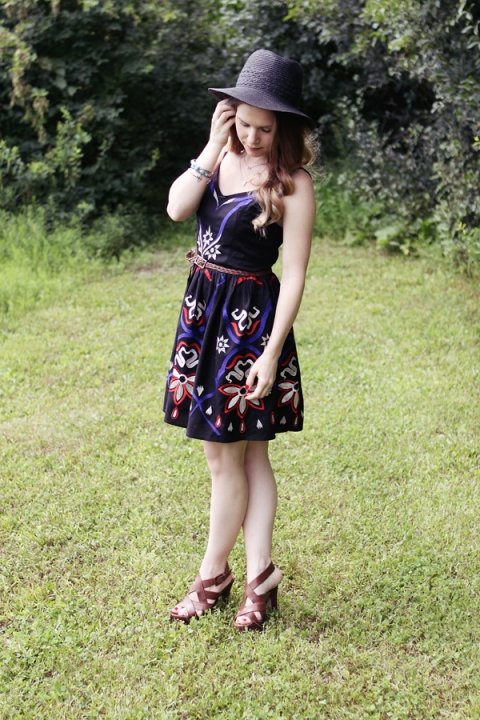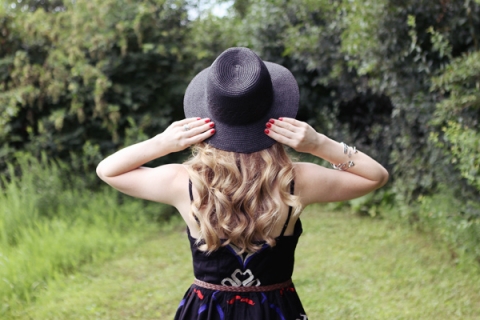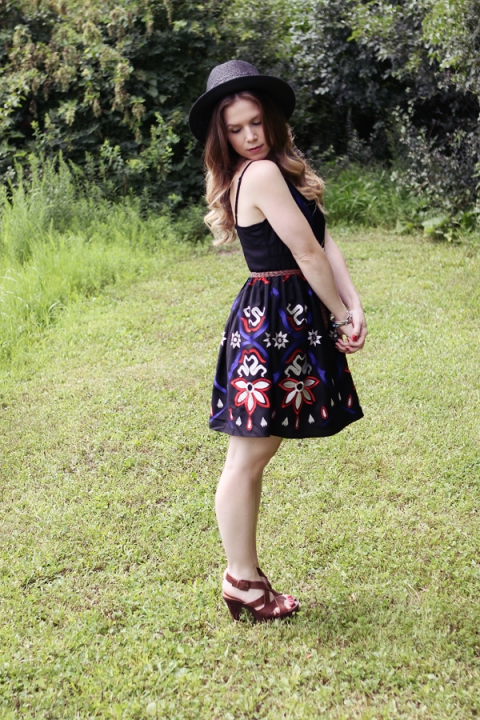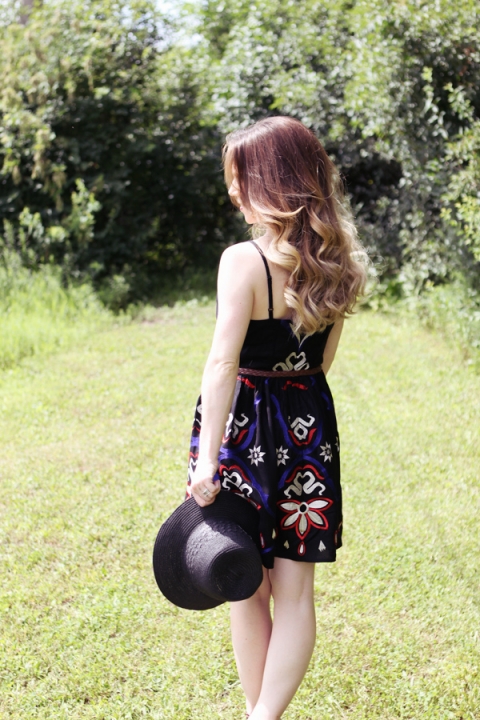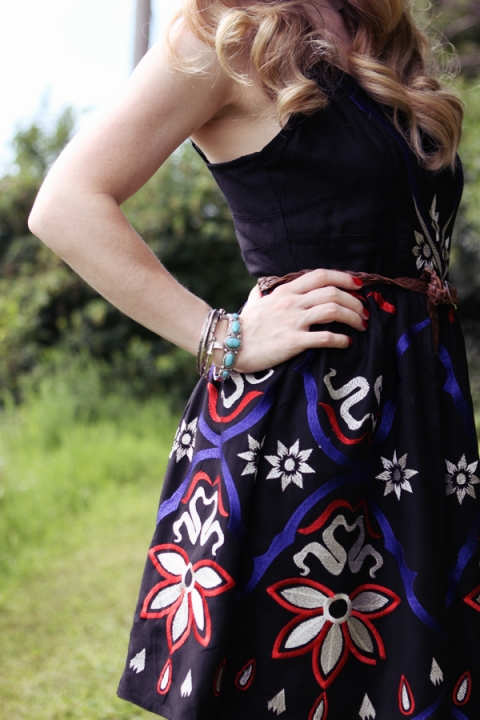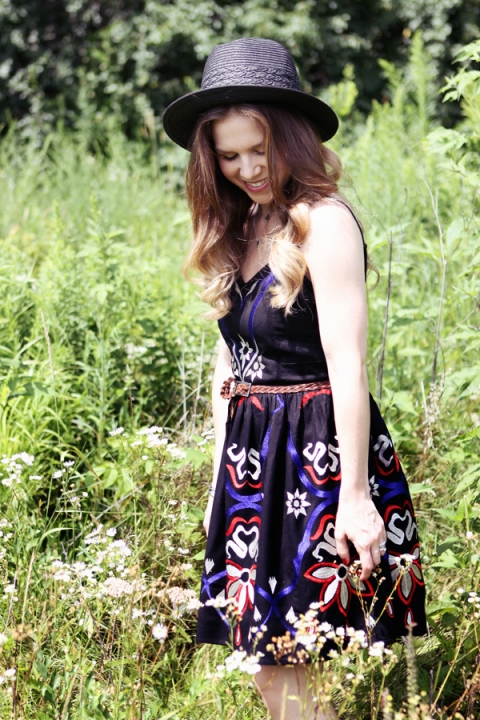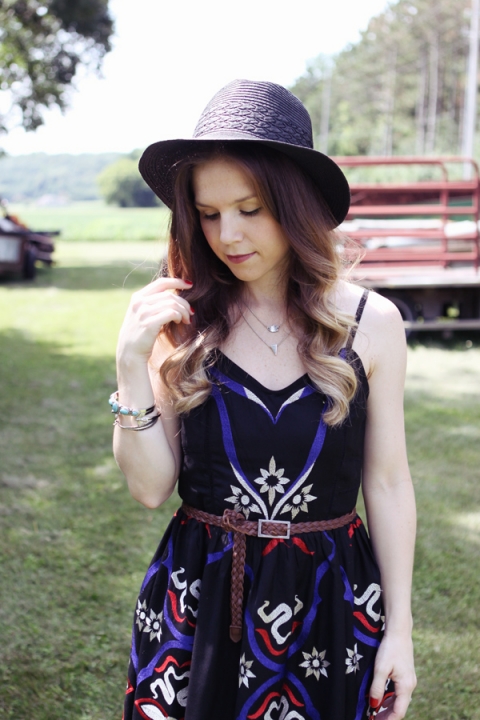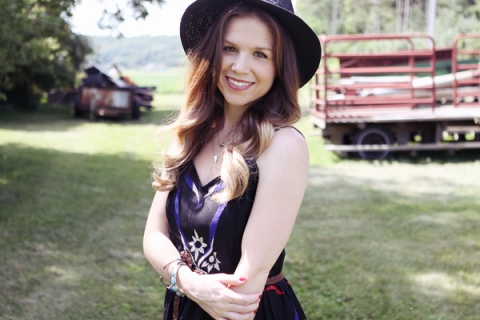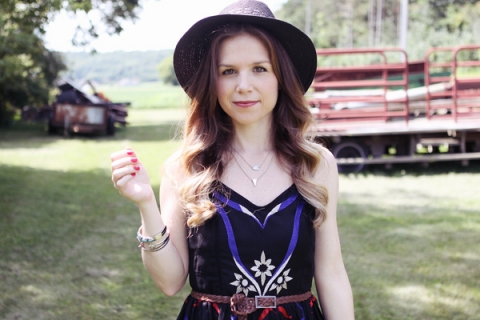 Summer days are numbered in Minnesota, so dresses have to be pretty special, as well as comfy and versatile or they just won't get worn! I love party dresses like this one because you can dress it up or down. This one in particular is really special because of the beautiful embroidery. Today I paired it with a brown belt, platforms, and a straw hat for more of a laid-back look. You could also add a knit jacket like this one for cool nights but for now I wanted to show it off! The next wedding I'm invited to though I'm wearing it with vintage pumps and some bold accessories. Actually I'm not waiting for the next wedding, time to host a cocktail party on my newly painted deck! I would match perfectly in this dress ;).
Garden Dress: c/o Free People
Belt: F21
Hat & Necklaces: F21
Feather Cuff: c/o Free People
Platforms: Nine West
Have a wonderful weekend friends!