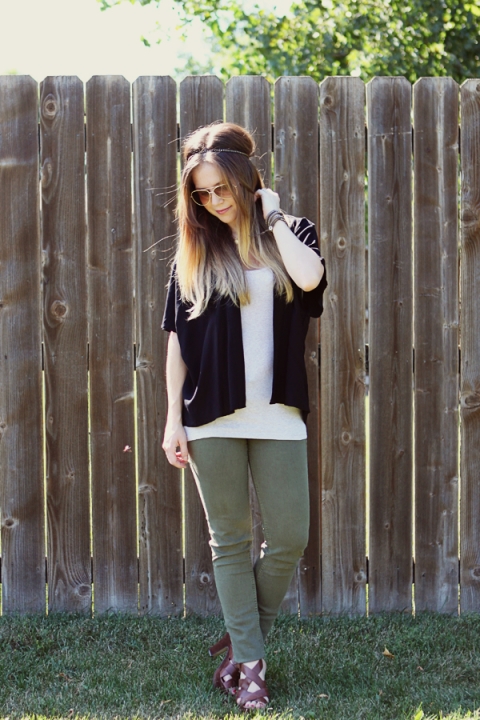 The only thing my sisters and I fought about growing up was clothes. There would be fighting matches over who borrowed what when, suspicions over where the infamous missing cardigan was, and debates over who owned what. There was lots of intervening from my parents and threats we choose not to listen to (oh teenage girls). At one point there was even locks put on closets. I'm not kidding.
Thankfully we have grown up a little (and we don't live under the same roof!) so those fights have subsided. I even let Hannah borrow a dress I haven't worn yet. Just call me mature. When she left these sunglasses in my car the other day, I threw them on.
Don't worry I'll give them back. Someday ;).
Kimono: F21 
Tank: Target
Jeans: H&M
Platforms: Nine West
Headband: F21
Bracelet: Chan Luu
Sunglasses: My sister's