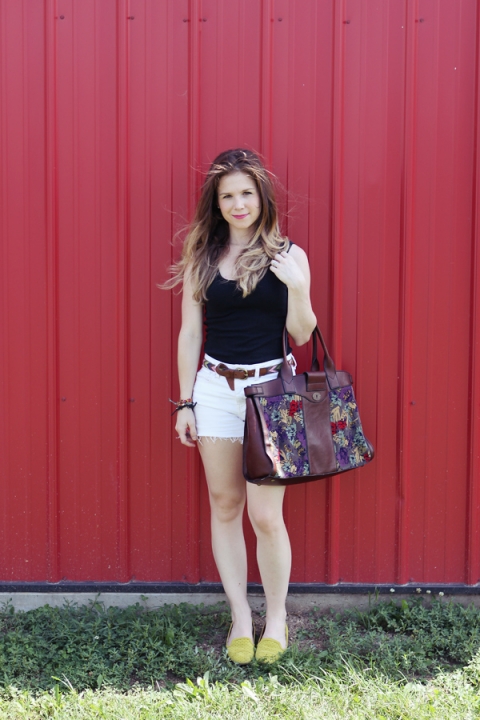 You guys. I'm going to be 30 next week! I'm not thrilled about my 20's ending (it's actually kinda sad!) but then I remember the words of my Mom:
"If you're not getting older, you're dead."
HAha! A little somber but true. So I'm pretty lucky I get to turn 30. Not to mention how blessed I feel for everything that makes my life full – especially my little family. And we are all going to get old, so you might as well embrace and celebrate it! Plus I'm ALL about birthday celebrations :).
I'm wearing…
Shorts: AE
Tank: Target
Belt: AE
Flats: Cliche
Bag: Fossil