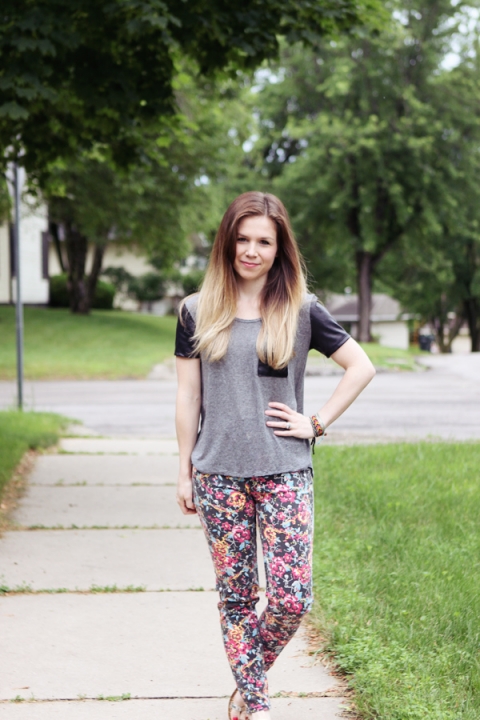 Hi I'm Kelly and I'm 5'1 and I'm wearing floral pants. Three things to note:
These kinda scare me (especially since they have skeletons on them!).
Short people can wear fun trends too. Just gotta be careful with scale.
They were $10 and that makes me love them so much more.
I'm wearing…
Tee: Pac Sun
Floral Jeans: Urban Outfitters
Sandals: Target