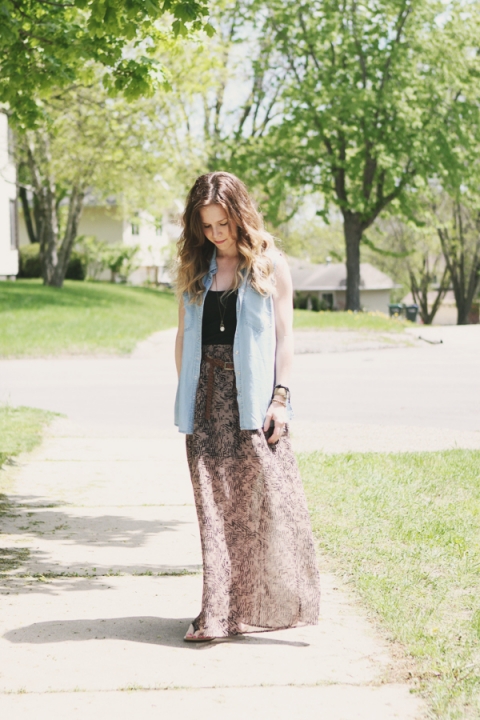 A couple weird things happened while taking these:
1) I had Jack today so I put him in his stroller on the little hill to the left. While I was messing with the camera settings, the wheel locks gave out and when I turned around there he goes! Rolling across the sidewalk. I swear that kid is gonna give me a heart attack.
2) After that, I see a neighbor walking up to me. Oh goody. I was fully prepared to explain myself. Instead of the neighbor asking what the heck I was doing, he invited me to a brisket grill out. haha Awkward.
I'm wearing…
Skirt: F21
Denim Vest: F21
Tank: Target
Flip Flops: Aldo
p.s. I realize this outfit is ridiculously similar to yesterday's. What can I say? This may be my summer uniform.
Happy long weekend friends!