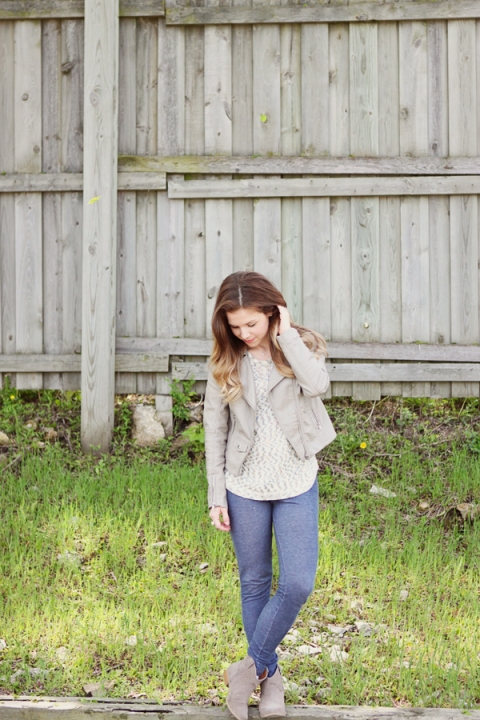 3 things I realized today:
Only in Minnesota can you buy a leather jacket on the brink of summer and actually wear it.
TGI Friday's and banks have more in common than you think. D came home for lunch wearing flair!
Don't show Jack where the yogurt melts are kept. Those things are like baby crack.
Play along with me.. what were your realizations today? (whoever said "At least I learned something today." is on to somethin.)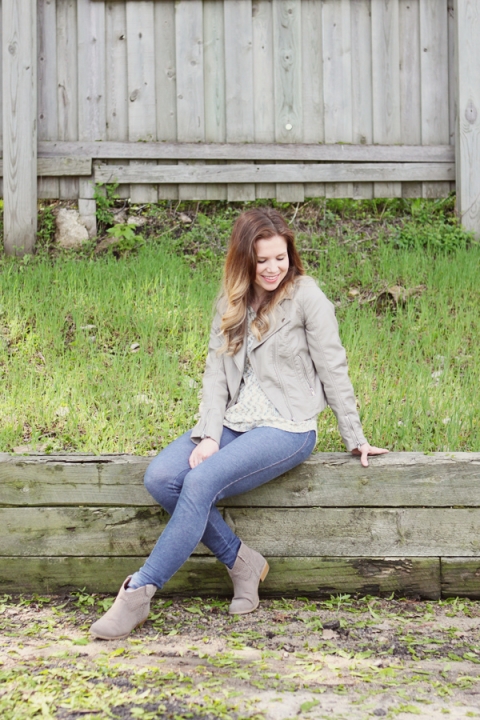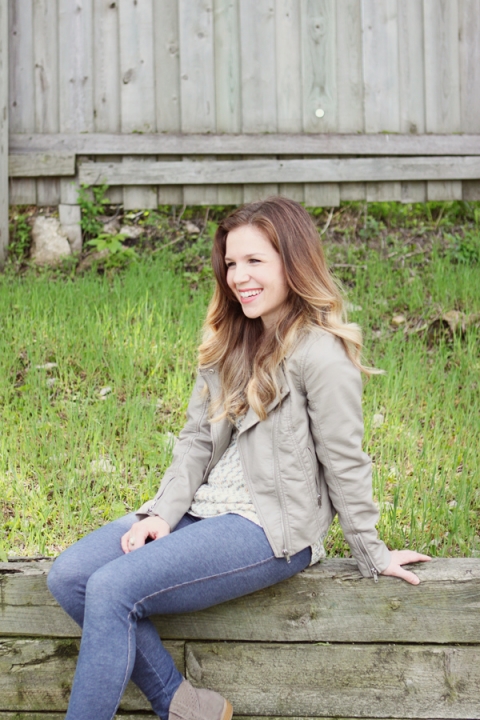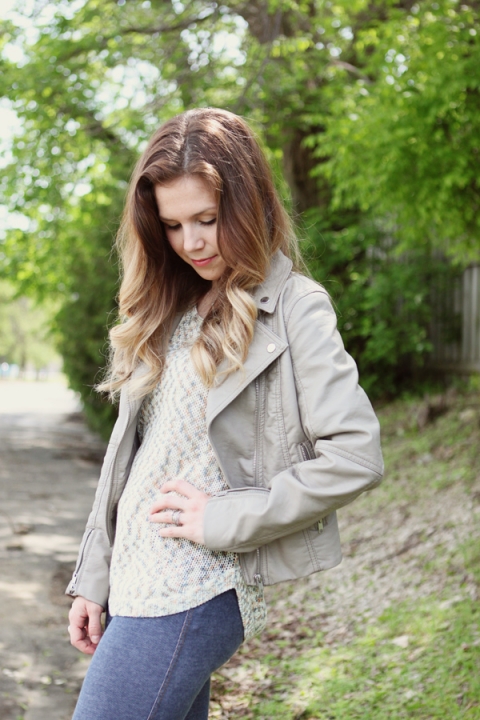 I'm wearing…
Jacket: H&M
Sweater: H&M
Leggings: F21
Boots: Target