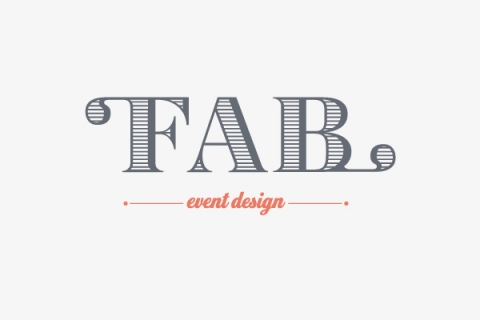 Kirsten of Fab Event Design is one of those people whose energy, passion, and motivation inspire anyone who is around her. I'm not kidding, her excitement can't help but rub off on you and that's exactly how I felt working with her on her rebrand! Her company was previously named Fab.You.Lous Event Design and Coordination so we completely overhauled her brand with a new name, logo, website, print collateral and strategy. She wanted something that reflected her personality; modern, bold, and simply fabulous. This girl works her butt off so I wanted to do the same for her. And believe me, I would hire her as my wedding designer in a second. Too bad I'm already married!
We both love the results. And designing something pretty for an inspiring client? Dream come true.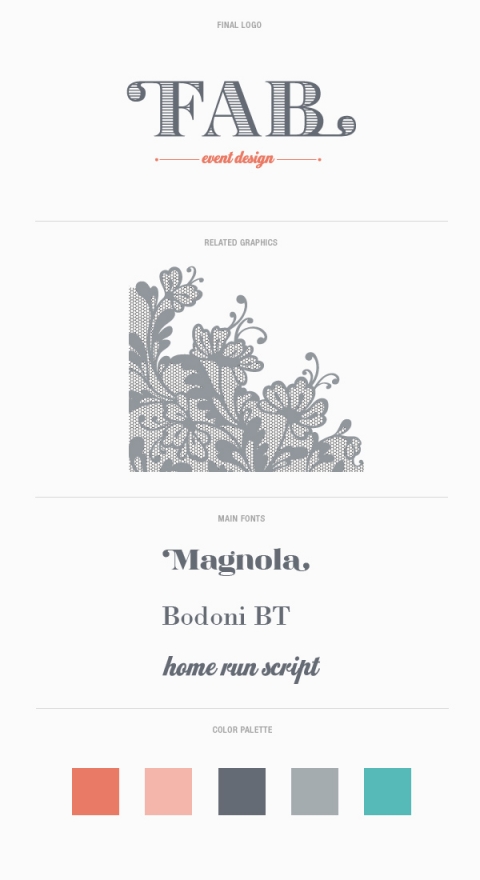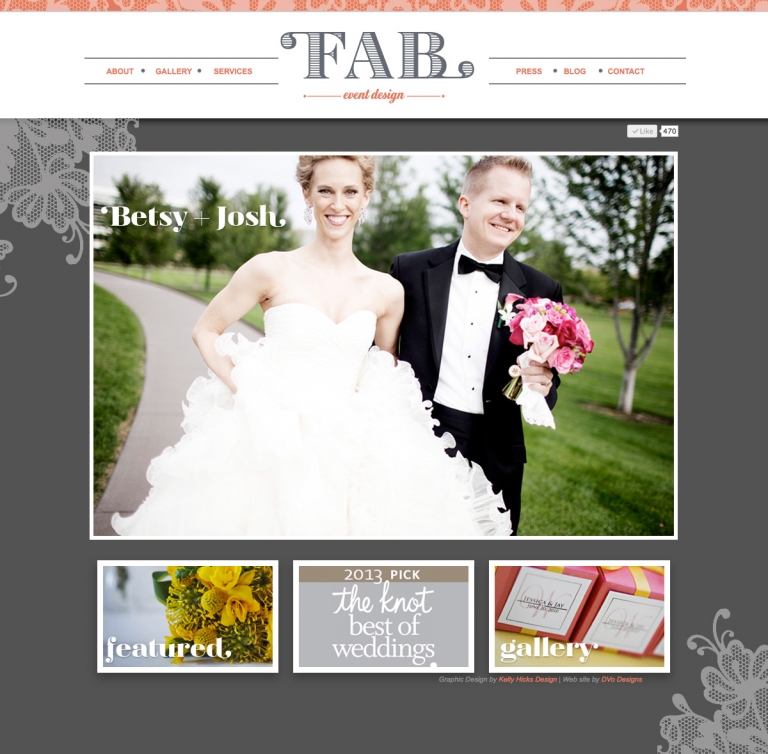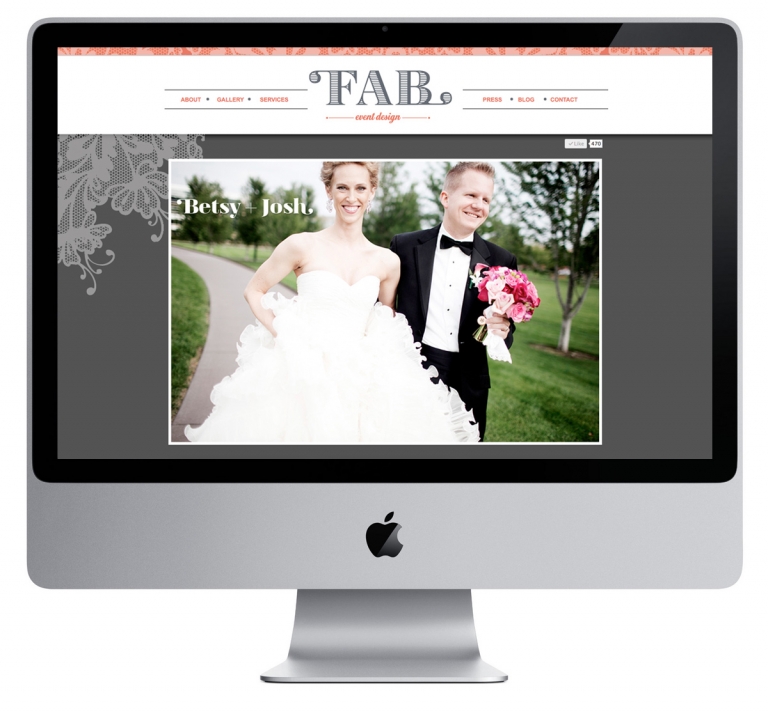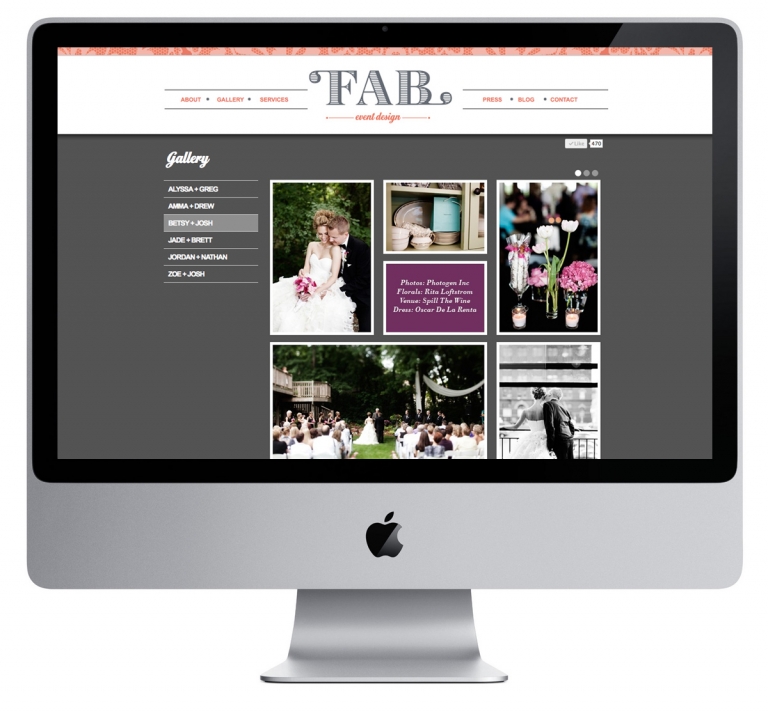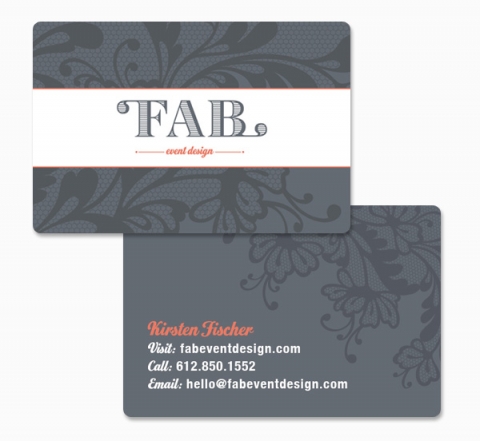 You can visit the live Fab Event Design website here. Dan of DVo Designs rocked the website development and coded exactly what I designed :).