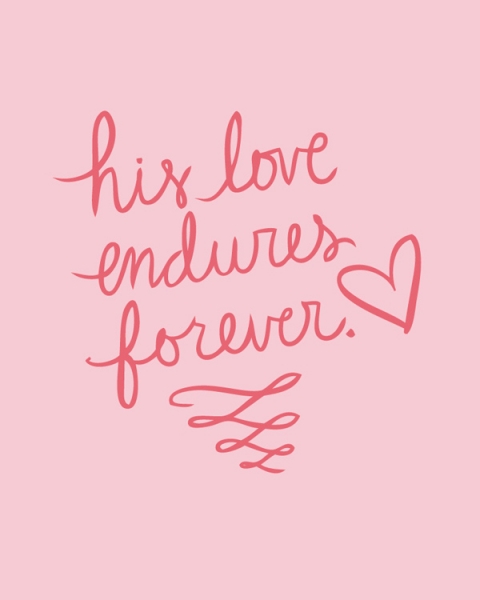 I was making some Valentine's and liked how they turned out so I thought I'd share! I'm giving these to friends as 8×10 prints so they double as a frame-able print and card. (My messages are hand-written on the back).
I love this verse because our world is filled with temporarily pleasures and the one thing that does not quit is Jesus' love for us. It goes on and on and nothing we do changes that. I actually didn't know the exact verse so I looked it up and it repeats over and over. 41 times. Apparently God doesn't want us to forget :).
"Give thanks to the LORD, for he is good; his love endures forever." – Psalm 107:1
Hopefully I caught you in time to spread some love this Valentine's Day! Here is the link to download the 8×10 print.