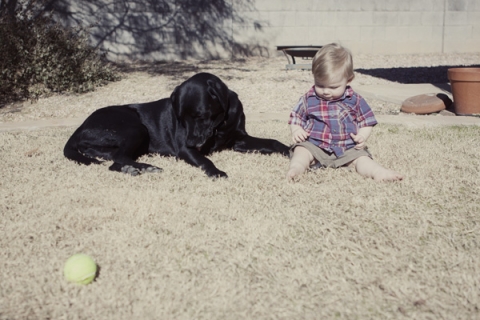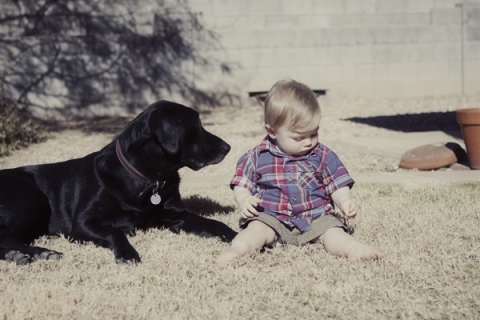 I was organizing photos when I came across these from our trip to Arizona. This kid LOVES dogs. Obsessed really. He points to every dog we see and says "Daag" over and over. We were in kinkos the other day and there was a picture of a chihuahua and he had to touch it while repeating "Daag". Every time I stepped away from the poster, he leaned into me and pointed to go back. He doesn't discriminate either; big or little he likes them all. Good thing Talullah likes him because he pulls, grabs, chases, and throws things at her. Everyday when he comes home from daycare she rushes to get her ball since she knows he will play with her. I must confess it puts my guilty conscience at ease for not paying much attention to her anymore! D and I joke that Talullah is Jack's dog now. Something tells me he won't mind ;).
Here's a picture of the best friends together.
The dog in the pictures is Gunner and is owned by friends in AZ.