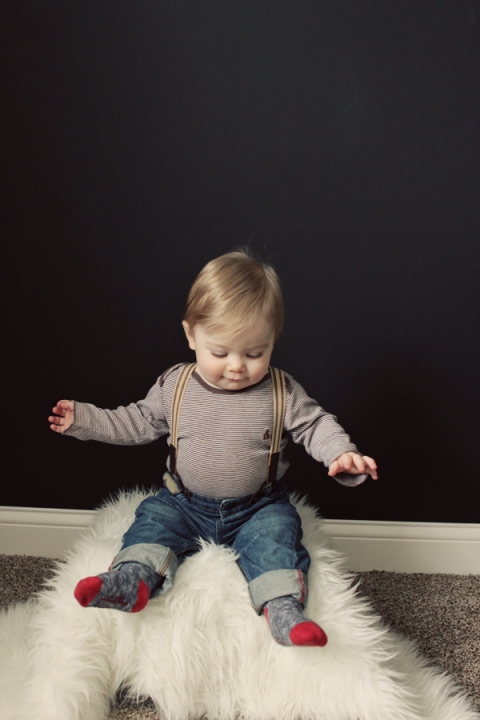 Jack was looking way cuter than me today (and every other day for that matter) so say hello to my guy. It's nearly impossible to get non-blurry photos of him and the fact that he's in the frame at all is a miracle. I probably looked like the biggest fool trying to get him to look at the camera but thankfully he will not have memories of me making Donald Duck noises, jumping up and down, or putting toy hammers in my mouth (don't ask). Apparently I will do anything to get a good picture. As if you didn't know that already ;).
He's wearing:
Onsie: Thrifted (originally from Baby Gap)
Jeans with suspenders: H&M
Socks: Baby Gap
Also I almost want to cry when I see how little he looks in his other FFs (here and here). Happy Friday everyone!