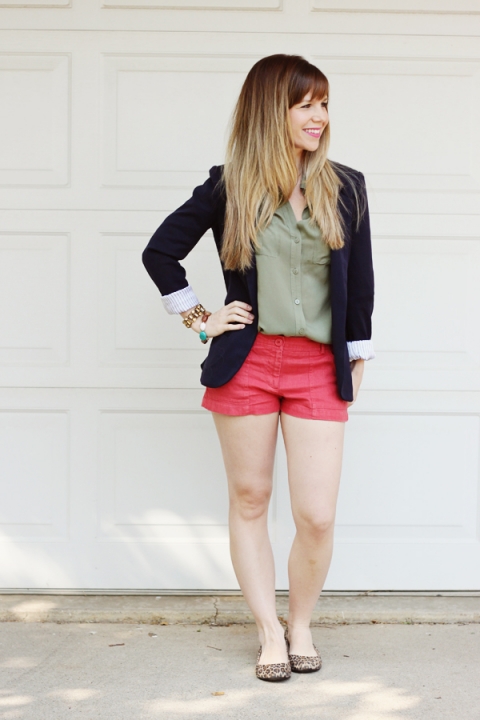 What is everyone doing this weekend? The colors are so pretty around here so I'm hoping to get outside and maybe take Jack to an apple orchard. Plus it's probably the last time this season I can wear shorts so we have to embrace that! Does anyone have any fun fall traditions they do every year? We may have to start some in this family. Give me some ideas!!
I'm wearing…
Jacket: Urban Outfitters
Blouse: H&M
Shorts: Forever 21
Flats: Target
I also noticed I have worn each of these pieces for Fashion Friday before.. here, here, and here. Yay to new combinations and loving what you have!