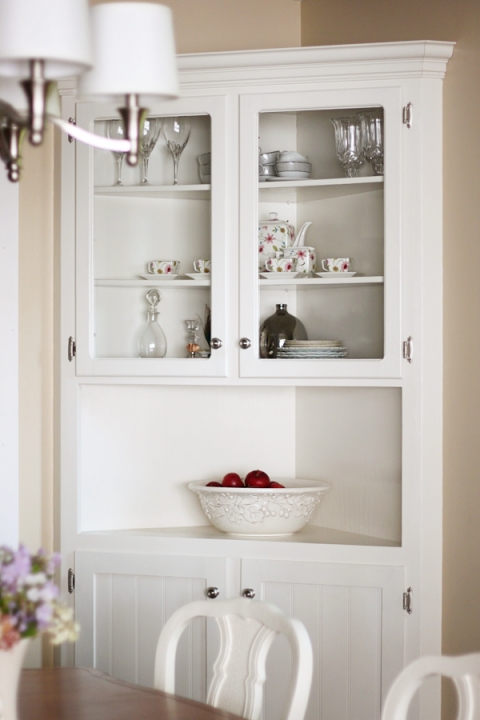 Ever since I posted the photos of our new house, I've been anxious to show you our progress! It's always hard to know at what point to share because it seems like nothing is ever really finished. Those of you that are homeowners know what I mean! I'll try to share more little projects here and there.
First up is the hutch in our dining room. D finished our built-in hutch the other weekend and now it's one of my favorite things in our kitchen! Look at our before pic to see why: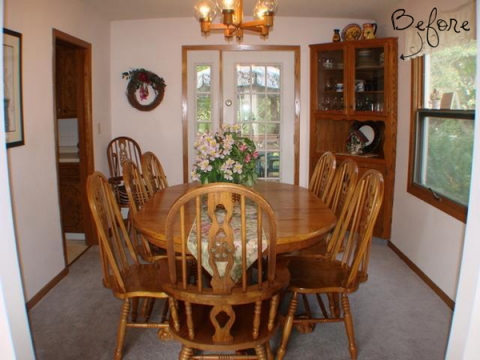 I really thought about tearing the whole thing out because it really was atrocious (see the wavy trim??) but I've always wanted a hutch of some sort so I could display pretty dishes and my tea set I won a couple years ago so it stayed. I prayed we could salvage it. Here's the after!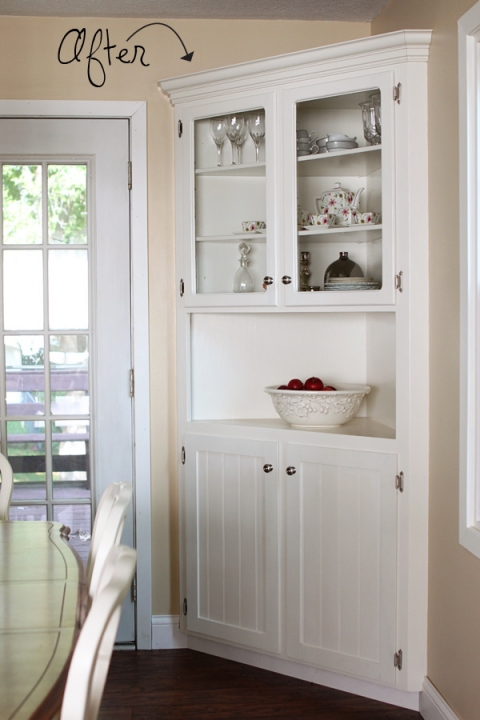 First took out that awful trim and then added some crown molding leftover from our cabinets. We had home depot color match our new cabinets so the paint would match. The bottom doors that were previously on looked like the cabinets from the old kitchen and were in rough shape so my dad made 2 new doors using wainscoting. D finished all the painting and put it back together with new hinges and knobs and I'm thrilled we decided not to rip it out!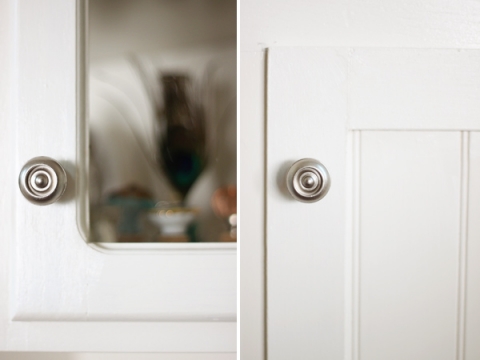 Fresh knobs can go a long way.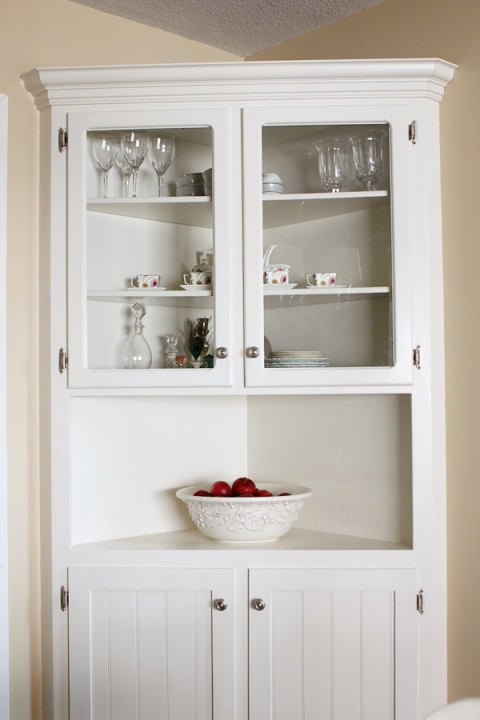 Now I can finally display my tea set!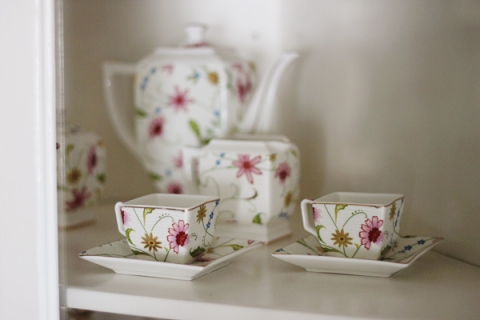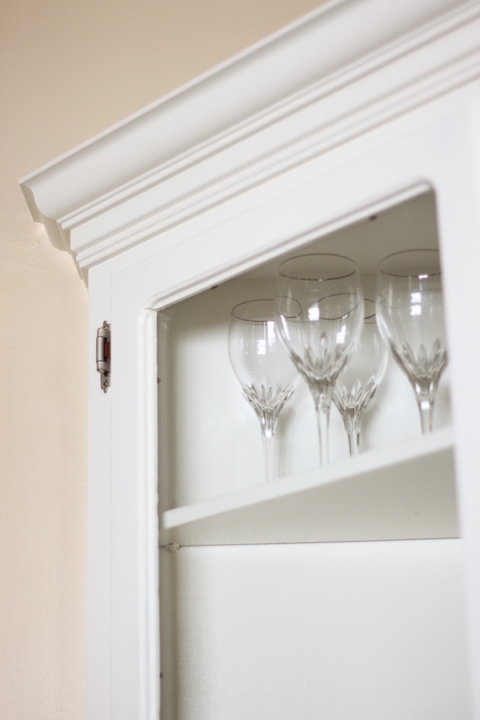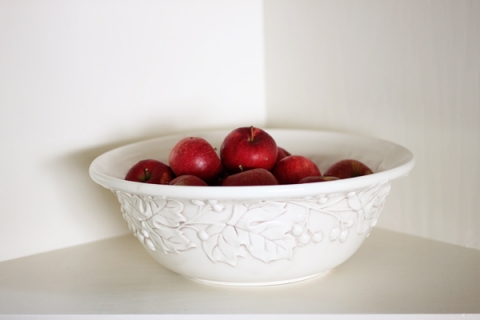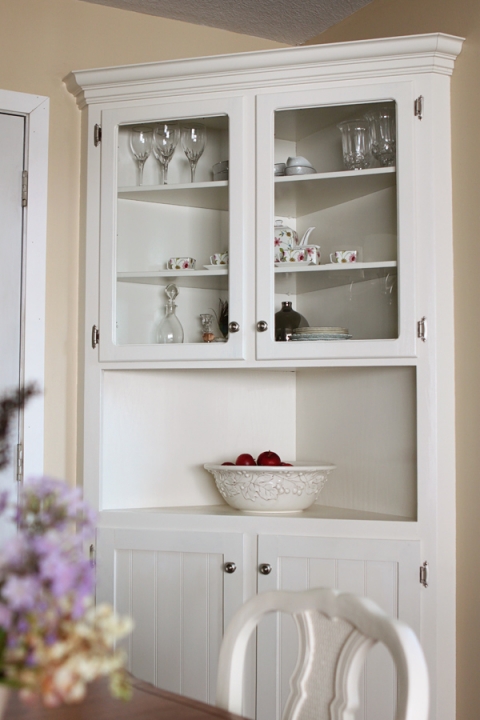 Eventually I would like to add something with a pop of color to the middle and style it differently but for now I love it!