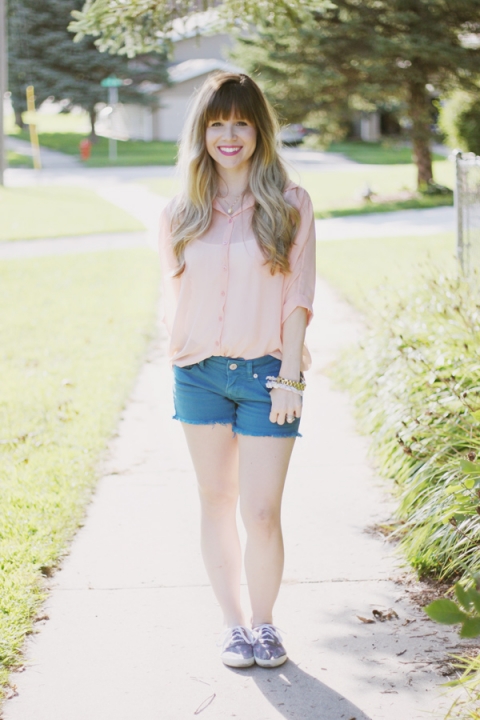 A few random things…
I pretty sure this outfit doesn't match.
I am about to babysit a 2 month old AND Jack. Pray for me.
I'm helping a friend with her wedding and it's making me want to get remarried all over again. Of course to the same guy.
My husband is currently trying to convince me Google + is better than Facebook. Thoughts?
I'm wearing:
Blouse (do people use this word anymore?): Brandy Melville
Shorts: American Eagle
Tennis: Urban Outfitters
Necklace: Stella & Dot
Watch: Target
Bracelet: Handmade