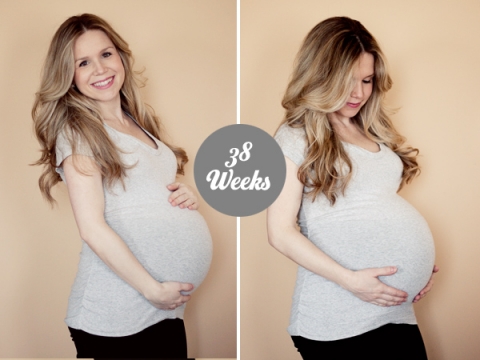 So I lost my remote 🙁 and therefore have no pics of me and my 38 week bump. Let's just say I'm huge ;). Hopefully I can get the hubs to take some of me this weekend and then I'll update this post. Anyway I still didn't want to get behind on my Dear Baby letters…
Update 3/14/12: Got D to take pics of my bump! See above! Told you I was huge! I was bigger at 34 weeks than girls in my centering group at 39 weeks haha.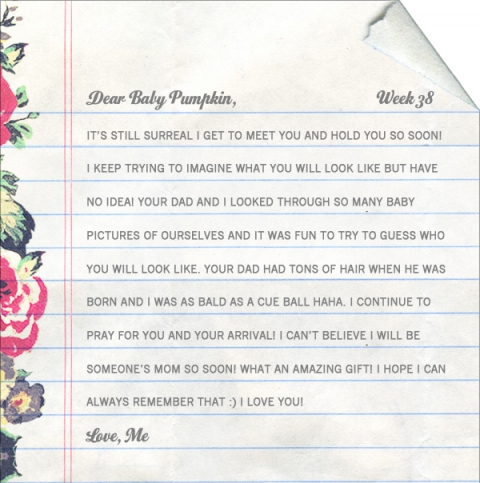 This week I've been drinking a lot of Red Raspberry Leaf Tea and trying to keep my feet up. I've noticed swelling in my feet and hands and it's impossible to take my wedding ring off. Oh the joys of pregnancy. Everywhere I go strangers feel the need to guess when I'm due, what I'm having, or give suggestions on how I should deliver the baby. I even had one guy ask "Are you having a water birth or squatting?" Really?!? HAha Other than that, I've been feeling pretty good and had some fun organizing all the great stuff I got from the shower. (You know you are getting old when 'organizing' and 'fun' are in the same sentence!) 2 weeks til my due date!!