1) Early Christmas Presents! Or rather late anniversary presents 🙂 I have been wanting a unique wedding band for some time now and was loving the ones that I've been seeing on etsy. Especially since it beats the prices of wedding bands at jewelry stores! Last night D surprised me with this one. I love it and I think it looks cool with my diamond ring too. Yay for husbands!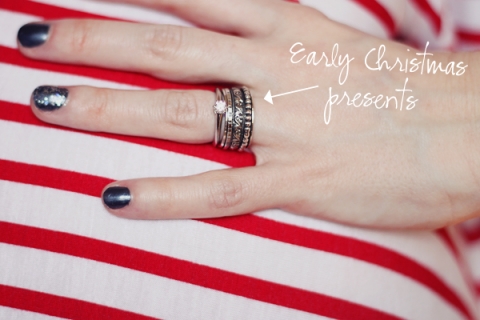 2) Baby's First Photo I finally got around to framing Baby.. yay! He sits right next to my side of the bed 🙂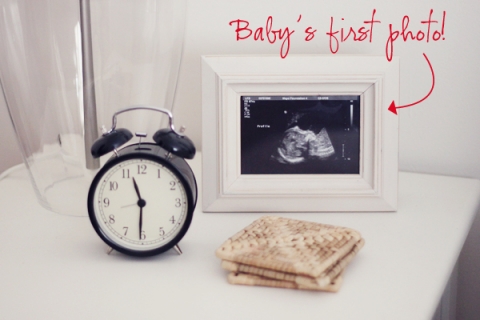 3) Sally Hansen Gunmetal Nail Polish Love this color for the holiday season. It's sort of unexpected but makes a statement.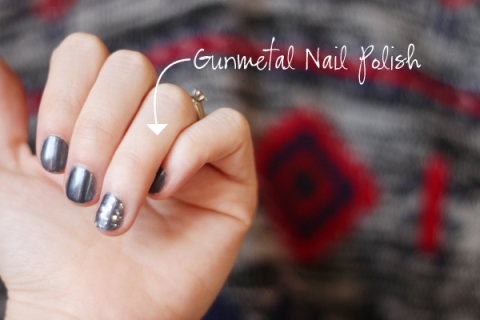 4) Dark Chocolate M&Ms Am I slow or did these just came out? Either way they are my new fave. Plus dark chocolate is healthy so I can have as many as I want, right??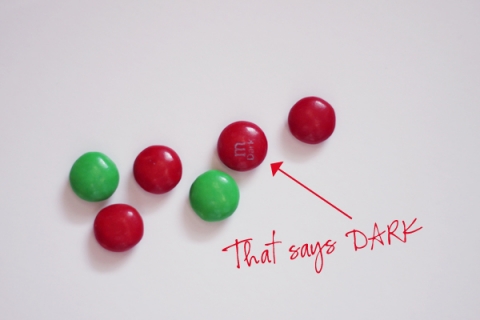 5) Free Printable Holiday Tags Pinterest reminded me of the holiday tags I made a couple years ago. Did I mention I love pinterest?? You can download them here!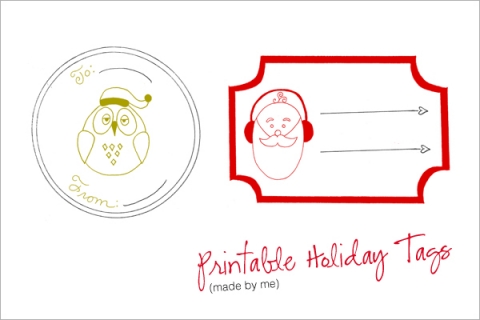 Hope you all are enjoying this holiday season!!