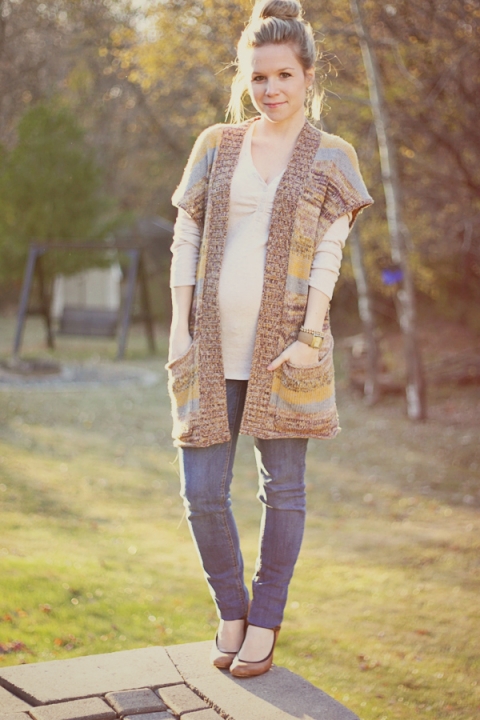 Thanks so much for all the sweet comments on my gender reveal post! We had so much fun cutting the cake in front of family and finding out all at the same time 🙂 We are thrilled and even went out and bought his first outfit the same day we found out. Can I just gloat for a sec and say "See! I knew it!!" haha Mother's instinct perhaps? Maybe it does exist?! Well I did have a 50/50 shot! Finding out the gender really makes it all the more real to us and we can start saying things like "he", "our son", and "boy". So crazy. I shared this on facebook but I thought it was cute when D said…
"Finding out he was a boy is the 3rd best thing a Dad could hear after 'we're having a baby and the baby is healthy'." I know he will be a wonderful Dad and can't wait to see!
I'm wearing:
Shirt: Target
Sweater: Anthropologie (found this for $20 in the sale section!!)
Stretch Jeans: H&M
Mary Janes: Aldo
Watch: Target
Enjoy your weekend!