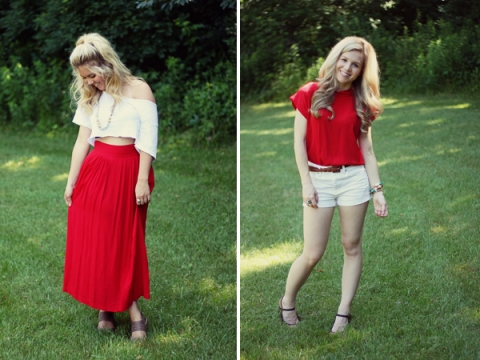 So something funny happened today. Every now and then Abby and I will find ourselves rummaging through our mom's closet. Abby found this skirt hidden in our mom's closet a few weeks ago, and I found this shirt in there a couple months ago. Little did we know that each of us found these pieces separately, but they are in fact from the same 80's outfit. What's even more weird is that we both decided to wear them on the same day without each others knowledge. Guess sisters think a lot alike, huh?!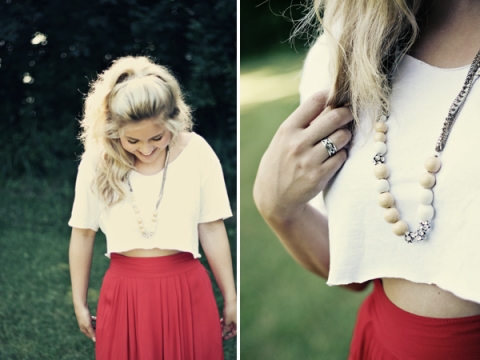 Abby's wearing:
Shirt: Refashioned Hanes Tee
Skirt: Mom's closet
Shoes: Target
Necklace: Urban Outfitters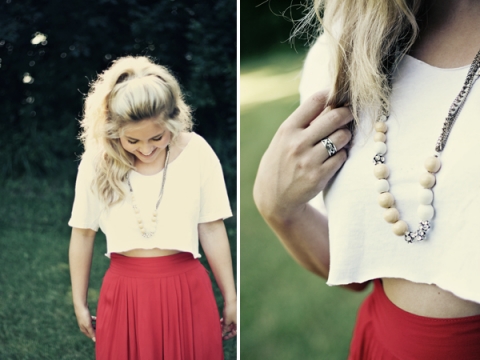 I'm wearing:
Shirt: Mom's closet
Shorts: American Eagle
Shoes: Aldo
Belt: Forever 21
Bracelets and watch: Target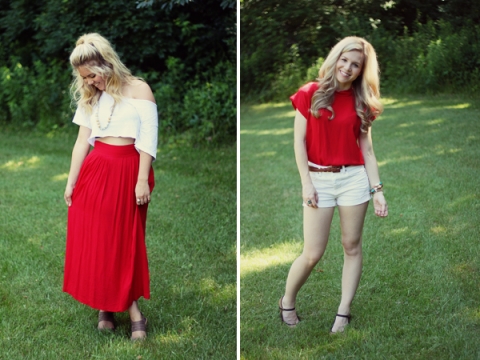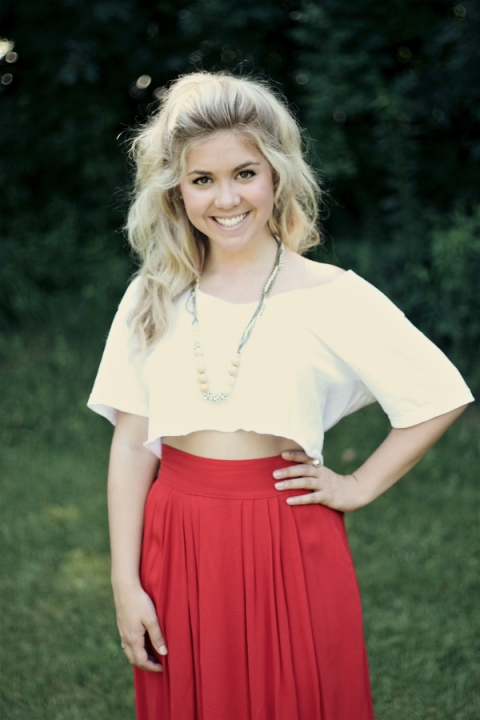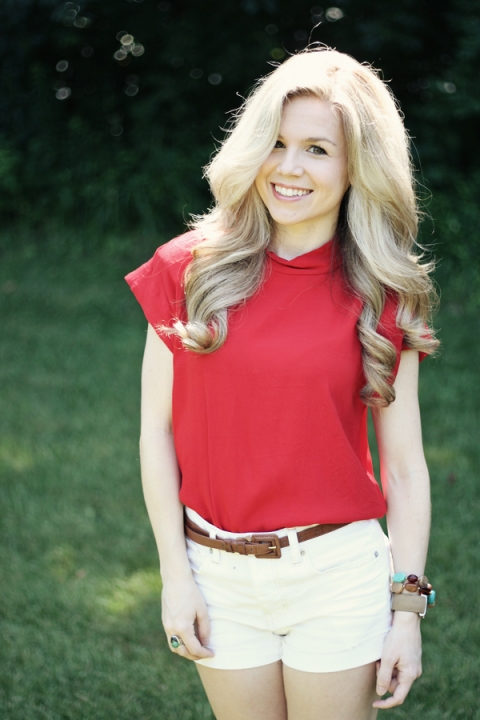 Off to lunch with the sisters and Mom! Wonder what Mom will say when she sees her fashion flashback!