Jack is 4! I let him pick his birthday theme (as you might be able to tell) haha. I'm still trying to figure out what a "rescue bot" even is. But he loved it. I made a banner, flanked it with some balloons, and ordered a cake with a transformer on it. That was the extent of the decor but I like making the banners because they make for a cute picture.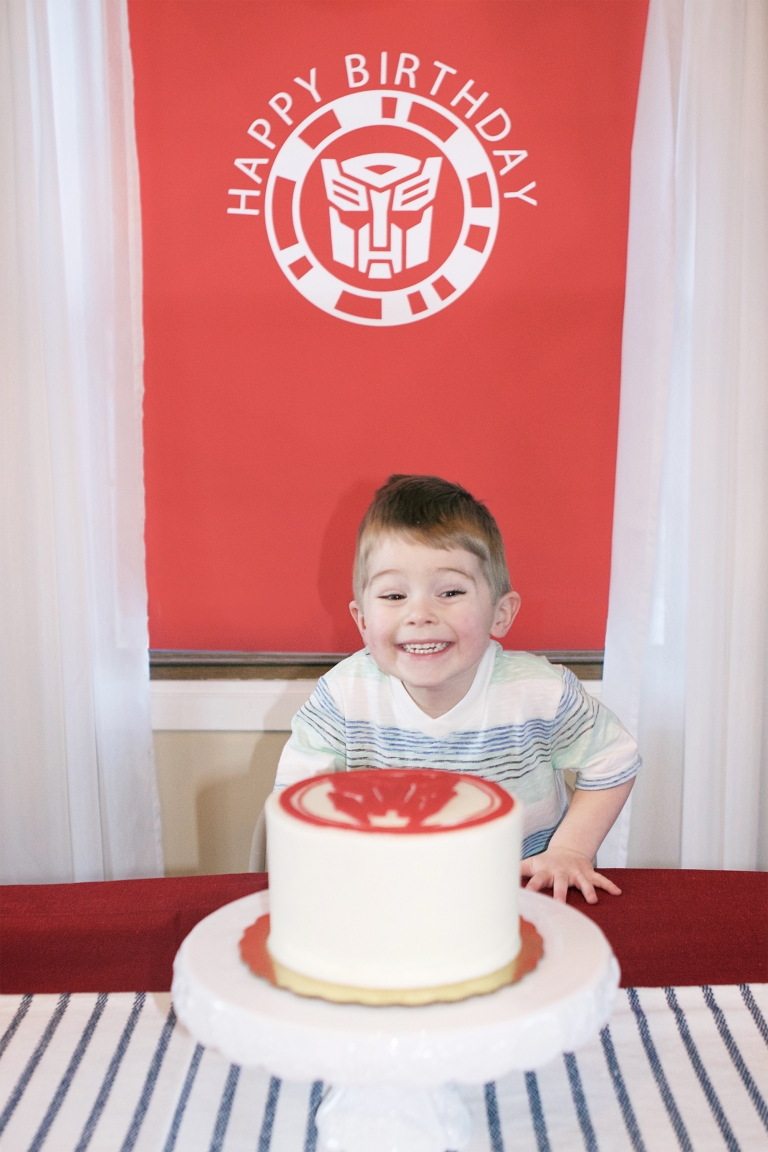 I'm not a super sentimental person – I tend to live in the moment (to a fault) but I realize I'm becoming more sentimental now that I have kids. It's just so crazy to watch these babies turn into little people with their own personalities, opinions, and thoughts.
Jack is sweet, sensitive, thoughtful, smart, funny, and patient. He loves babies, superheroes, his bike and scooter, fishing, tickles, and talking. He wants to be a police officer when he grows up and "arrest bad guys". He is still a Mama's boy but he craves time with his Daddy too. Many weekends Dustin will take him during Liam's nap time to run errands or work on projects. Dustin is so good at incorporating him into daily tasks and home projects. Jack loves being a helper and is good at following directions (at least for being 4!). I love they get to have that one-on-one time together. Jack still needs his Mama at bedtime and I'm guilty of staying in his room until he falls asleep. I really just can't bear to leave him when he's calling out to me and wants to snuggle. Especially since I don't have my days with him since I work. I know the days of him wanting that are numbered so it's worth it to me. This is also when I get to hear more about his day and any questions or fears he has. I still sing to him and lately he's been singing "You are my sunshine" to me. It's the sweetest thing I've ever heard.
Here's a bunch of pics of his birthday! We all had a blast celebrating him.