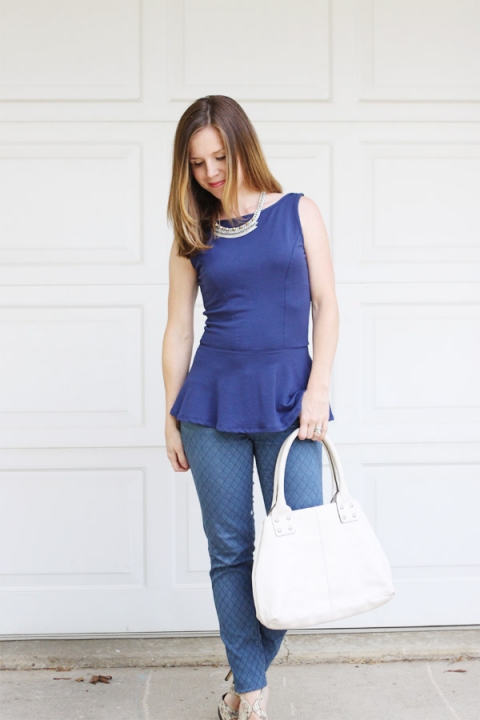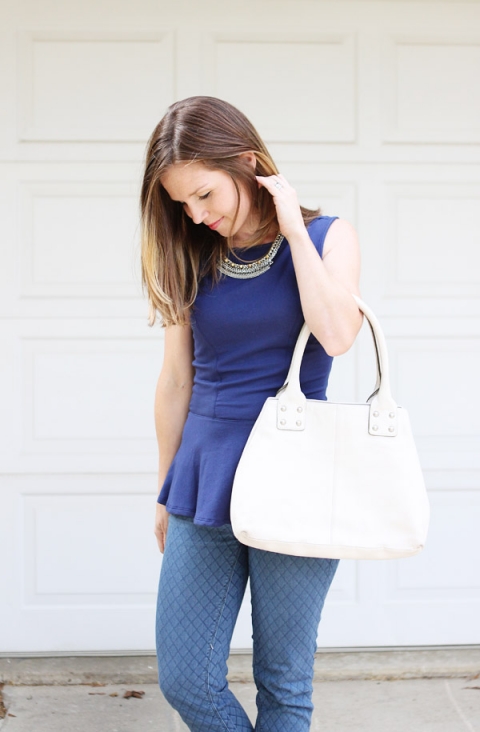 Peplum: Stitch Fix // Jeans: Stitch Fix  // Heels: Aldo // Necklace: Stella & Dot // Bag: Gap
Some of you might have seen my post on facebook about the new Rochester Moms Blog but for those of you who didn't, I'm excited to share that I will be one of their blog contributors! City Moms Blog Network was formed in 2010 and has since been launching sister sites everywhere (and now in Rochester!) to connect moms in their community, both online and offline. We launch October 7th so go follow the facebook page in the meantime.
Last night we had our first official contributors meeting so I wore this outfit. We got to hang out at the Blind Pig – a private secluded meeting room underneath the Grand Rounds Brewpup. Super fun night meeting new ladies and collaborating on blog topics. Oh and I chopped my hair last week! Like 8 inches off! Looking at these pictures I feel like I don't look like myself! Weird but feels good to change it up!
Happy Friday!