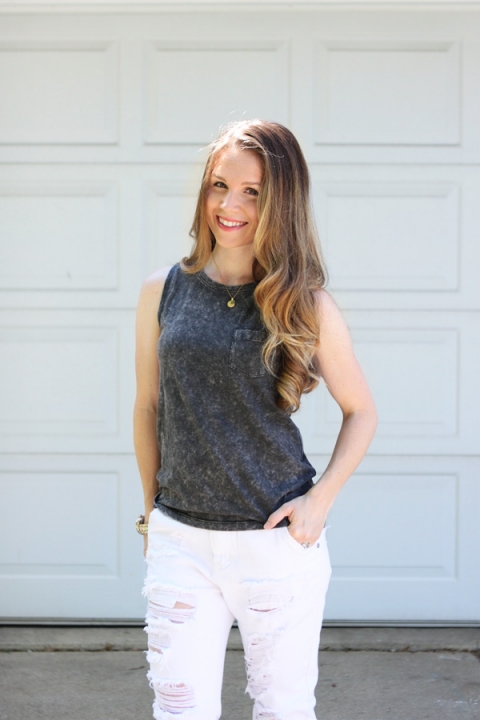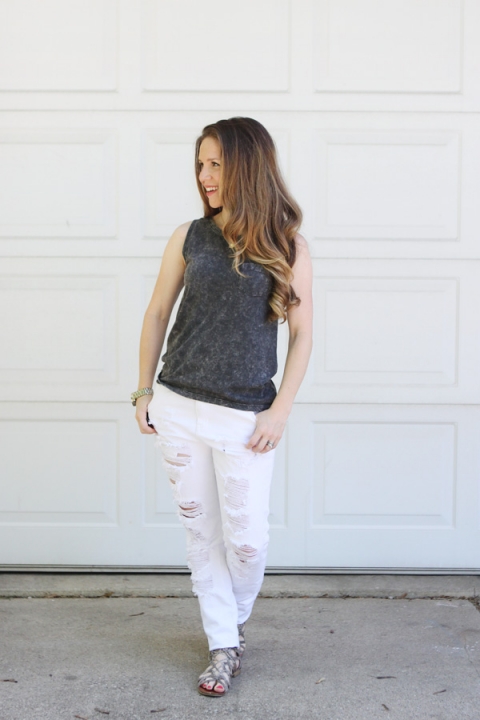 Tank: TJ Maxx // Jeans: ASOS // Sandals: TJ Maxx // Necklace: Stella & Dot
Happy Friday!
If you follow me on instagram, you may have seen something called #FridayIntroductions. It's just a way to get to know who you're following and the hostesses (Lindsay from Hello Hue and Moriah from The Influence Network) ask a new question each week. I'm cheating this week and answering last week's question:
If you had to be handcuffed to one person for a whole month, who would it be?
Mine for sure is my sister Abby. I am lucky enough to be in the same town as my other sister Hannah but Abby lives in a far off land called Virginia. So if I was handcuffed to her it would mean I would get to see her straight for a whole month! I would imagine it would include lots of laughter, coffee, dubsmash, and possibly some "Abigail!" (that's what I call her when I'm mad at her). Can you tell I'm the big sister? haha
Miss you Abby! And oh yeah I get to see you Thursday! Woop