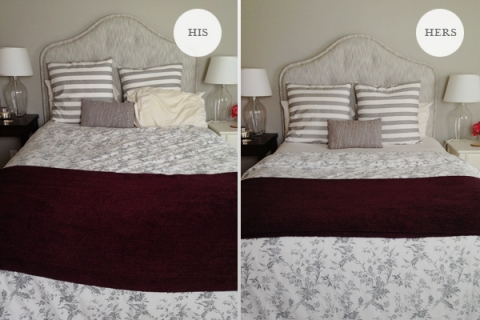 I'm starting a mini series called His/Hers due to the funny differences I see between D and I on a daily basis.
When I saw how he had made the bed one morning, I literally laughed out loud (LLOL?). I mean he MADE THE BED! It was a fair attempt I suppose… although me being annoying perfectionist – remade the bed. I later thanked him for making the bed (although I didn't mention I re-made it).
Also you should know the bed gets made a couple times a week. That picture I did not include.