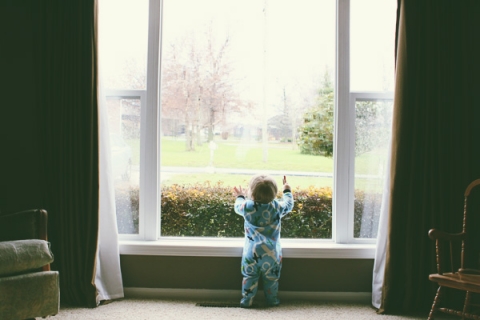 We got back last night from our road trip to Missouri. It was quite a long drive but worth the visit. There was no snow for one! It rained the first day but was pretty nice the rest of the time. D's parents live in Stockton – a small town outside of Springfield. I envy the quietness and open spaces. On the other hand, it's a hour drive to the nearest coffee shop or Target! We took a couple trips to Springfield – got to do some shopping, visit Red Velvet (finally!), eat some delicious food and drink some of the best coffee ever. Jack's favorite parts were going to the nearby park, visiting the zoo, opening presents from Grandma, and riding on Papaw's scooter.
Being outside is definitely different now that Jack can walk and experience everything independently. It was so fun to watch him see all the animals for the first time, walk on grass, drag Talullah around, and go down the slide. He gets pretty serious when he's doing an activity – especially when we were at the zoo. He was enthralled the whole time. He wasn't too sure about those goats tho! haha
I tried my best to capture moments with my actual camera – not just my iPhone. Trying to get better at that!
Oh and here's a link to the last time we were in Missouri.